10 Best Invisible Height Increasing Elevator Shoes for Men
Our Editors independently test and rate the best products. When you buy through links on our site, we may earn an affiliate commission,at no cost to you.
Nowadays, men are paying more and more attention to their image temperament.
Shoes are man's luxury on feet, low-key but always reveal your extraordinary taste.
A suitable invisible height increasing elevator shoes can reflect your unique charm.
Before purchasing of new pair of height increasing shoes, the first question that comes to our mind is: are the shoes comfortable, fit in feet, or will the shoes hurt your feet?
If you choose the wrong height increasing shoes, you will be very frantic.
The What Wear Fit Team collected a large number of views from people who bought height increasing shoes.
We will introduce 10 of the best invisible height increasing elevator shoes to you。
1.CALTO Men's Invisible Height Elevation Shoes – Wing-tip Oxfords-

3.2 Inches Taller
Surface with perforated details
Only available in black colour.
This CALTO shoe is the best trendy elevator shoes if you need a little increase in your height.
No matter you are at a party or in the office when it comes to fashion, shoes are the centre of it. These Laces up Brogue wingtip shoes are best for men. The reason is straightforward; they are elegant, classy, and formal at the same time.
If you're a person who wants to look a bit taller, then you must know the value of height elevator shoes.
The material used in this shoe is imported with excellent stitching from the sides.
Top-quality sleek Laces enhance the class of this beauty. You can adjust them as per your feet size and can also wash them.
CALTO shoes are always famous for their lightweight and durability. This shoe has a gross weight of around 17 Oz approximately.
2.CHAMARIPA Men's Invisible Height Elevator Shoes – Mesh Sport Lifting Shoes-

2.36 Inches Taller
There are many stylish shoes in the market, but it doesn't mean that you select sleepers with a three-piece suit; definitely, it will not be a wise choice. It would help if you chose the right shoes to uplift your look. CHAMARIPA is the best choice for this purpose.
Sneakers are more in trend from the last few years and going classier with the jeans in a casual way. If you try these shoes with dress pants, then it seems you don't have fashion sense.
A person with less height should buy these CHAMARIPA shoes; it has rubber with thick insoles. That makes it more comfortable.
 In these days, men's try to wear sneakers that match with their dress. Formally these are available in three colors. As well best for people play sports and simple joking in morning.
The upper part of the CHAMARIPA shoes is of mesh with very fine texture. The laces are just for designing that create more good in looking these shoes.
You can select the footwear according to your foot; they offer styles in width like normal and medium or extra.
Soft padded for more comfort
Not suitable for formal wear
3.CHAMARIPA Men's Oxford Height Elevation Shoes Tuxedo Dress Shoes-

3.15" Taller 
The oxford is one of type used for casually and made from different materials but leather is in more preference.
If you going on formal occasion and want to wear comfortable shoes the CHAMARIPA oxford footwear is right choice.
The CHAMARIPA Oxford is design in way with the rubber height increasing insoles inside it. This looks normal in appearance with laces in closed manner and eyelets of shoelace are under the vamp.
These have very adorable and shinny in look that made by use good quality of leather. The cow leather is used for this purpose with very fine stitching style that adds more glow.
You can confidently use it in any event like wedding, formal parties and in office, while you look for more smoothness and sleekness.
The oxfords look more glamorous with the black-tie dress codes instead of wearing brogue shoes with these dress codes.
Excellent shinny appearance
4.CHAMARIPA Men's Invisible Elevator Shoes- Leather Motorcycle Boot-

2.76 Inches Taller
CHAMARIPA is famous for their vast range of shoes and good material. These are handmade and best for height increasing insoles.
These boots utilized as riding boots, the versatile on the sides making them simple to slip on and off.
They make stunning easygoing boots that truly loan a truly necessary tastefulness to any man's outfit. It's an absolute necessity have in a fall storeroom.
Aside from these military men who wear boots professionally and these heroes that act in their thin pants and calfskin shoes, boots can likewise be exemplified by a puzzling man who rides cruisers.
The material use for inner lining is pig skin leather and cow leather for upper surface. It has unique cut in grain leather work as a sole.
Only one color is availabe
5.CALTO Men's Invisible Elevator Shoes – up Formal Oxfords-

3.2 Inches Taller 
Peoples with short height face many issues either related to the job and in real life.  To solve this issue, many companies introduced elevator shoes as these shoes get popularity in few years and CALTO most popular company for manufacturing a variety of height elevation shoe.
CALTO – Y40552 is one of height elevation shoe that helps you in increasing your height about a few inches.
Such shoes are more durable and comfortable. Above all, they are available in two colors, that are black and brown.
The more stylish and classy shoes that you wear in everyday routine, the more you look handsome. Another classic point is a semi-squared cap toe on it.
CALTO – Y40552 is made from high quality of full grain leather at upper side and rubber used for the outer sole. Hence, these are Ideal shoes for height elevation without compromising on modern style and comfort.
Rubber sole makes it slip-resistant
6.CALTO Men's Invisible Elevator Shoes – Cowboy Zipper Boots-

3.3 Inches Taller
Combat boots can be paired with formal looks and mainly with many casual outfits.
Offers shoe in classic styles and comfortable slip-ones, so you easily enjoy fresh styles every day.
CALTO zipper boots are imported from abroad and have stacked style heel. It has a sharp toe and broader from the backside.
The sole is made of rubber material and high top in cowboy style. Cowboy style with a lower heel will look more discrete.
CALTO zipper boot has inner cloth lining and at the upper side is of genuine oxhide.
Settle on a lower leg high, dark, or dull earthy colored boot and sleeve your jeans for an easygoing, edgier tasteful. You can likewise pull your pants over the highest point of the boots for a more moderate look.
Genuine oxhide material used
7.Skechers Men's Energy Afterburn Lace-Up Sneaker-

1.5 inches heel
Skechers is a global brand with all kinds of shoes, from running to hiking as well as from school to office. 
Their shoes were referred to as plimsoles and use the elastic bottom thick insoles and adjust according to your feet.
Skechers will not be successful in making dress shoes until you'll be able to have faith in them for comfort in the most set back events.
White shoes are seen as damaged and scratches within the mouth area of the shoe, for avoiding such damaged you need good routine care at once in a week.
Regardless of whether you re running on the track as an athlete or going to the office this cushioned and flexible sole provides, you the exact exhibition you would like.
The most comfortable Sneaker Energy Afterburn coolest feature is padded heal with soft inner lining for more shock absorption and attractive upper leather layer.
You can freely move and walk around everywhere in these athletic shoes from Skechers. A non-slip elastic sole conveys a superior foothold, and a cushioned sole provides comfort during the whole day.
8.CHAMARIPA Men's Elevator Shoes-Sneakers Genuine Leather-

2.36 Inches Taller
The CHAMARIPA sneakers height increasing shoes are an unremarkable method to add to your uniform and wardrobe.
These coolest genuine leather shoes have lovely laces, and ergonomic polyether design stepped sole for consistent steps.
Besides, a customizable footwear conclusion guarantees that you will remain self-satisfied with the use of these shoes the entire day.
You can discover many value dress shoes with brogues or with the priest, tie clasps style without much of a stretch. It's a mix of two particular shoe styles to make something new and fantastic.
 In contrast to your essential and normal tennis shoes, you can wear these CHAMARIPA sneakers with a suit, yet just in easygoing and formal events.
Hollow design for increase breathability
9.Ailishabroy Men's Invisible -up Running Shoes sneakers-

2.36in taller
With regards to running, many things become probably the foremost vital issue – your biomechanics, your weight, the surface you run on, and the state of your feet, which implies no one shoe can suit every kind of runner.
With 2.4-inch tallness support, you'll keep your rough vogue with these leather court game shoes; however, at an equivalent time, hoist your edge. They likewise highlight an inward canvas coating for a breathable and agreeable work, as well.
These shoes can show up as would be expected as they appear once, in truth, there's a hid sturdy inward sole.
Agreeable and breathable canvas lining, it's affordable for four years. Trim up shoes for superior made-to-order work.
Black, Blue, Brown, Coffee shading leather cowl toe shoes. The footwear with an associate to a fault lightweight development configuration giving the stature you would like inconspicuously. This vogue is unbiased; you'll prepare it frequently
Breathable canvas linning
10.CERYTHRINA Men's Elevator Shoes -Flannelette Cowhide Shoes-

 

2.36" taller
Attempt a mix of elevator shoes that provide the two lifts within and a somewhat higher heel stature for an additional ancient look that makes you look taller.
Calf higher – Black, earthy colored, regal blue, three great tones call for your favourite ones. Associate with easygoing style vogue causes you to be additional captivate and charming.
Durable and versatile Rubber sole having a breathable coating and agreeable innersole. The tallness of the heel is about 2.36″ (approx), and undetectable internal loftiness, taller stance brings you additional positive surety and charm.
The undetectable convenience height elevation shoe, ribbons up cloth cowboy calf dress shoes in North American country CERYTHRINA makes the Men Lace.
Attempt a mixture of thick insoles that provide the two lifts within and marginally higher heel tallness for an additional traditional look that creates you look taller.
The Black, earthy colored, regal blue, three great shades available for you at reasonable rates.
Design convenience casual shoes are often free with any attire, suits, pants, casual jeans.
Cow suede and rubber sole
How to choose the best elevator shoes?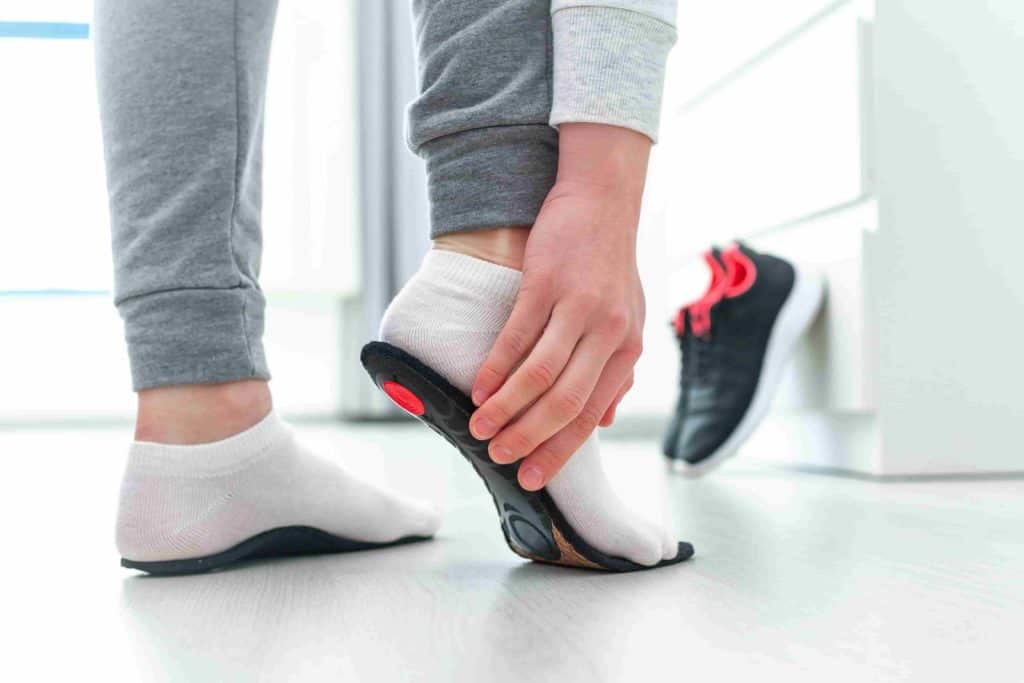 Suppose you are thought or going to purchase the elevator shoes for yourself and any member of your family. Then you need some facts and things before buying these height-increasing shoes.
You need to check the shoes before purchasing whether it is slippery or not. Because if shoes are slippery, then you may fell and hurt yourself.
The indivisible thick insoles are available in a wider design with different flexible materials. This material protects your feet from any damage and pressing of sensitive cells or tissues during a walk on the rough track.
If you purchase elevator shoes for an aged person, then try to avoid laces shoes. Senior people face difficult situations sometimes when they try to wear and take off shoes without disturbing others.
As we know, the sole also has its different function, and you select the breathable material that enhances blood circulation of your feet. Also, the base material supports your toes and heels during working and running.
The last and most important thing is the style of shoes. You should select the pair of elevator shoes which match your personality. The many famous brands make stylish, unique, and comfortable shoes for their customers.
With regards to tallness, increasing elevate shoes, various organizations have you ever lined. The Professional elevate shoe brands provide simply the foremost sturdy, slick, and agreeable shoes within the business. Folks will straight off obtain 2 to 5 stature crawls by simply carrying a handful of excellent footwear. Their ingenious arrangement upgrades the looks and solace of the user, whereas rigorously concealing the elevating highlights.
Shrouded Increaser – animal skin Insoles:-
Their boss insoles facilitate assimilating the result of strolling whereas likewise keeping your foot agreeable and cushiony. The sole likewise adds stature.
Mid-Insoles:-
The mid-level soles have two elementary capacities: to defend the calf insole from crumbling and provide air circulation to the total shoe.        
External Soles:-
This last degree of undersurface permits the user to agree, whereas guaranteeing the foot's normal instep. The shoes embrace a characteristic elastic heel, which will doubtless be supplanted with a traditional heel contingent on the client's inclination.
FAQS
Do elevator shoes increase height efficiently?
The elevator shoes are being used in the market for increasing the height naturally. Their insole is facilitated with many comfortable and beneficial features to accommodate the needs of men. The small size is no more an issue. You will feel the difference of 3 to 4 inches in height.
Are elevator shoes comfortable?
Well, elevator shoes are made with high-quality and durable material to provide comfort and ease of use.
The insole has a hidden elevator with smooth and soft fabric. You will be experiencing comfort while walking. The material of the shoes is compact for delivering the best result. No one will notice the Hight elevation while walking beside you. 
Does the height of shoes make any difference to pant length?
If you are wearing elevator shoes, it would make a difference of a few inches in your height, and manage your pant length accordingly.
Some don't bother the pant length and put on their usual size. But some people are very demanding about wearing clothes, and they should alter the pant length before wearing elevator shoes.
Does elevator shoes are durable and light?
The elevator shoes are lightweight with durable and compact material. The soft texture would allow you to wear and take off the shoes easily. There will be no discomfort if you wear the shoes for the whole day.
The foot position will be balanced because of its massaging insole, and the feet won't get tired. The fantastic and incredible material would let you feel a positive difference, and you would love to wear your shoes.
How could you buy the right elevator shoes?
It's essential to know the size of your feet before buying any elevator shoes.
If it is your first purchase, observe the shoes' features and check the height elevation.
The quality of the shoes should be perfect, and the material should be soft. These gross features are necessary to watch for buying an accurate pair of shoes. The elevator shoes will have the same size as do your regular shoes.
How can someone purchase the elevator shoes?
The elevator shoes are available in the market.
You can buy the one that could meet your needs. The height elevation is not all about the thing. There should be comfort and quality in shoes. Thus, manage your options for one single product and buy the one that could help you in the long run. You can purchase online or locally. It's about your choice and needs. 
What are the benefits of elevator shoes?
The elevator shoes, along with the height elevation, provides the ultimate comfort to the feet. The design is unique with fantastic insole. You can experience the quality and comfort at the same time. Thus, you can wear the shoes quickly, and the soft texture would let you wear them for the whole day long.

Even though CALTO and CHAMARIPA might look exactly like shoes from upmarket, fine footwear stores, they stand heads over the opposition. Planned with the simplest materials, as well as delicate, sleek cowhides, wealthy stitching, and breathable crosswise textures, these shoes can have an everlasting impression and separate you. The elegant designs and special itemizing allow you to decorate your feet, sort of sizzle. Nonetheless, nobody must understand you acquire these extraordinary shoes at a quite moderate value.
Read More:
10 best invisible height increasing elevator shoes Comparison  Table
Shoes

Material

Height Increase

Color

Inner Lining

1.CALTO Invisible Height Elevation Shoes – Wing-tip Oxfords

Leather

Increase height app. 1.25 inches

Black

 

2.CHAMARIPA  Invisible Height Elevator Shoes – Mesh Sport Lifting Shoes

Mesh

Increase height app. 2.3 inches

Grey

Black

White

Pig leather

3.CHAMARIPA s Oxford Elevation Shoes Tuxedo Dress Shoes

Cow leather

Increase height app. 3 inches

Brown

Black

Mahogany

Soft Padded Leather

4.CHAMARIPA  Invisible Elevator Shoes- Leather Motorcycle Boot

Cow leather

Increase height app. 2.7 inches

Black

Pigskin Leather

5.CALTO Invisible Elevator Shoes – up Formal Oxfords

Full-Grain leather

Increase height app. 3.2 inches

Black

 

6.CALTO Invisible Elevator Shoes – Cowboy Zipper Boots

Genuine oxhide

Increase height app. 3.3 inches

Brown

Blue

Black

Cloth inner lining

7.Skechers  Energy Afterburn Lace-Up Sneaker

100% leather

Increase height app. 1.5 inches

Back and White with different color combinations

Soft fabric lining

8.CHAMARIPA Elevator Shoes-Sneakers Genuine Leather

Cow leather

Increase height app. 2.36 inches

Black

Grey

White

Lined with Polyether

9.Ailishabroy  Invisible -up Running sneaker

Quality cow leather

Increase height app. 2.36 inches

Blue

Grey

Brown

Coffee

 

10.CERYTHRINA -Flannelette Cowhide Elevator Shoes

Suede Leather

Increase height app. 2.36 inches

Available in different colors

Perforable