Bandeau Bra-Everything You Want to Know About (Top 10 reviews)
Our Editors independently test and rate the best products. When you buy through links on our site, we may earn an affiliate commission,at no cost to you.
Summer is just around the corner and it is time to upgrade your wardrobe. The calling for breezy summer dresses, bikini tops, and comfortable innerwear is real and closer than ever. If you are looking to spice up the summer with a colorful and beachy wardrobe, then you are in the right place. One crucial thing to pull off an attractive and alluring summer look is innerwear, especially bras. The long-standing struggle to find the right bra that adds style and fits perfectly has been in the life of every breast owner.
To save you from the misery of choosing a bra that offers comfort, support, and style all in one piece, we have a proposition for you. This summer try out the chic Bandeau bras and change your whole look. Be comfy and keep up with the fashion, with the mighty Bandeau. One may assume that Bandeaus are a reminder of nude colors and boring-looking outfits. Nonetheless, we assure you that they are the new talk of style and fashion in town. Exquisite bandeau styled with a perfect pair of dress can give you a must-have look for the summer.
Let's take a look at this new town talk and debunk the myths and misconceptions about these gorgeous pieces.
What is a Bandeau Bra?     
        
As the name indicates Bandeau Bra is a tube-shaped bra made from stretchy material that fits around bust and does not have any straps, traditionally. There are no clasps at the back, and it is a simple slip-on bra. However, modern innovation has changed the look of it and there are now several variants available.
Some are padded and some even come with an underwire for the extra support. Some styles also have detachable straps and chic laces. Although one might confuse it with a strapless bra, the bandeau is different from it. Strapless bras have clasps at the back and they don't have a tub shape. Bandeau, on the other hand, is tube-like and does not have a traditional bra-like shape.
Best Bandeau Bra
Bras are one of the most essential and important pieces of the article for a feminine wardrobe. Despite the importance, they are the most neglected items that we hardly pay attention to. We tend to expect all the versatile dress-up jobs are done with the same old pairs. One of the reasons behind it is that most of us barely made it to the right size
If that is your story like other people, then we bring you a brand new idea to upgrade your summer wardrobe. Summers calls for comfort with style. What would be more comfortable than a Bandeau bra? It is diverse and you can pair it with several outfits and in a variety of different ways. More importantly, it will add a new look to your wardrobe. Let's take a look at what we have stored for you. Some of our top recommendations are:
Our recommendations:
Ahh by Rhonda Shear Underwire Bandeau Bra
4 Pieces Women Lace Bandeau Bra
Kurve Women's Long Bandeau Tube
Bandeau Bra, Seamless Wirefree Strapless Crop
Flora Lace Bralette Bandeau Bra
Dinamit Fashion Plus Size Strapless Bandeau T
Saounisi Women Strapless Bandeau Padded Bralette
DD DEMOISELLE Women's Strapless Bralette Bandeau
OLLIE ARNES Plus Size Bandeau Bra
ANGOOL Strapless Bra Slip Silicone Bandeau
10 Best Bandeau Bras for your daily wear
Below we have reviewed some of the best bras on the market in a great deal. The thorough analysis will help you choose the best bra that is right according to your taste and needs. Moreover, we made sure that all of these Bras work for the small busts as well as large breasts. Let's begin exploring all the options together!
1.Ahh By Rhonda Shear Women's Angel Seamless Underwire Bandeau Bra-

Best for support
This seamless underwire bandeau bra is a perfect and comfortable addition to your wardrobe. The comfortable fit of the bra provides the support and lift to your breasts without the wire digging into the skin.
Ahh by Rhonda is made up of 90% nylon and 10% spandex, with a center front ruching giving it a fashionable look. Most bras have a very thin band on the back which doesn't help in keeping the bra in place. Unlike standard pieces, this bandeau bra has a wide band on the back to provide extra support.
The hooks and eyes at the back of bras always cause discomfort and itching. This problem is solved by Ahh's by Rhonda Shear by making a perfect bandeau bra without such hooks and eyes. It is a simple pullover fit made to enhance and increase the comfort of the wearer.
We highly recommended it for people who want extra support in bras. The underwire provides the necessary support needed to keep maintain the shape of the breasts. With amazingly seamless finishing and smooth fabric of the bra enhances its simple and elegant design while providing support all the way around.
Pros
Cons

·         Provides extra support

·         Comfortable and breathable

·         No hooks or eyes

·         Simple pull-over design

·         Machine wash friendly

·         Not available in XL
Our take:
Ahh's by Rhonda Shear is an excellent brand and their Angel seamless underwire bandeau bra is best if you are looking for extra support.
2.4 Pieces Women Lace Bandeau Bra Tube Top Bra Stretchy Strapless Bandeau for Daily Favor-

Perfect for Bandeau Top Styling
Bras can be an elegant addition to your wardrobe if styled correctly. One such type of bra is the lace tube top bandeau style bra. These bras are extremely flexible with the outer fabric made of spandex material. For the ultimate lacy feel wear it under button-up shirts and blouses. Add up the color and flavor to your monochrome formal wear.
The inner fabric is modal, which is a soft and skin-friendly material. It does not irritate the skin. The perfectly breathable fabric of the bra does not cause any sort of discomfort, making these bras perfect for every season.
You can buy them in packs of four and with different colors depending on your taste. They are not padded or have an underwire and are therefore entirely made from fabric. Strapless design helps in easy and quick styling. You can also add the straps yourself to style them differently. However, more versatile looks can be achieved without the straps.
The fabric used in the bras is elastic and durable. There is no risk of damage to the fabric or wear and tear. A more comfortable fit and support are provided to the breasts because of the fabric's flexibility. Durability provides worry-less washing and cleaning of the bras.
Pros
Cons

·         Flexible and comfortable

·         Durable fabric

·         Breathable

·         Can be styled with formal clothes

·         No straps

·         No padding
Our take:
These lace bandeau bras are for people who do not want to go too fancy with their bras but still want elegance and comfort.
3.Kurve Women's Seamless Stretch Long Bandeau Tube Top-

Best tube top for coverage
The Kurve Women's seamless stretch long tube top bra is a versatile and comfortable addition to your wardrobe. Available in 45 different colors, this long tube top bandeau bra provides full coverage and support to the breasts. It is made of 92% Nylon and 8% spandex. The nylon is a breathable fabric that allows quick evaporation of sweat, while spandex gives the fabric elasticity for increased support.
As it is available in multiple different colors, this bra can be used as an under-shirt or a clothing liner before layering. They can also be worn underneath see-through tops or winter cardigans. With its long length, the bandeau tube top can make your figure slimmer, enhance your curves, and hide those side bulges. The elastic fabric prevents the top to slide up or down and gives it enough stretch to stay firmly in place.
The fabric is also UV protected with UPF 50 therefore it is perfect for women who spend most of their time outdoors. If you like doing light exercises and yoga, then these tops are great for you because of the breathable and light fabric. The simple design allows it to be worn on any formal or informal occasion.
The tube top bandeau is available in X small to XX-large sizes depending on your body fit.
Pros
Cons

·         Seamless design

·         Premium quality

·         UV protection

·         Should be hand washed
Our take:
If you are looking for an all-in-one option to style your formal wear in multiple ways, then Kurve Women's seamless stretch long bandeau is the best option for you.
4.Bandeau Bra, Seamless Wirefree Strapless Crop Tube Top Cleavage Coverup-

Best for large busts
This nylon-spandex soft bandeau bra is a go-to choice for layering undergarments. Available in two but highly stretchable sizes, the bra accommodates U.S sizes from 2 to 22. The flexibility and elasticity are due to the presence of spandex fabric in the bra. For increasing simplicity and reducing discomfort, the bra is non-padded and strapless.
Most bras do not accommodate large bust sizes. Some are too small and cause side bulges while others are too loose and do not provide the appropriate lift to the breasts. However, the elastic fabric in the bandeau bra allows full coverage for large bust sizes. Unlike cheap un-stretchable bras that cause side bulges and are poorly fit, a seamless wire-free tube top provides full coverage to your breasts..
The bra itself can be used as a cropped top in hot weather. It is perfect for low-impact activities like yoga, pilates, and light morning walks. Moreover, you can style them with any outerwear like jackets, button-up shirts, or low-cut dresses.
The defining feature of this bra is the long-lasting and durable fabric which is built for lasting for ages. Not only that, its vibrant solid colors are also resilient to fading and damage. However, for this longevity, the products should be hand-washed and air-dried.
Pros
Cons

·         Seamless design

·         Longevity and durability

·         Accommodates large bust sizes

·         Wire-free

·         Needs hand washing

·         No straps
Our take:
The seamless bandeau bra is recommended for women with larger bust sizes, its elastic and high-quality fabric allows all-around support to the breasts and makes it durable.
5.Flora Lace Bralette Bandeau Bra for Women Seamless Tube Top Layering-

comfortable alternative of strapless
Do you want to take your wardrobe for a spin this summer? With flora lace bralette bandeau you can add a twist to your everyday formal wear with stylish layering options. The strapless, floral pattern bandeau bralette can be worn under v neck shirts, dresses and, tops.
Even though the bra is strapless, it still comes with a pair of straps that you can use if needed. In addition to that, the padding in the bra is also removable. This is particularly useful during washing. As we know non-removable padding gets damaged when the bra is washed. With flora lace bralette, you do not have to worry about that.
Flora Lace bralette is available in black, white, and beige colors. With sizes ranging from small to extra-large, this elegant bralette is a suitable fit for not only women but also girls of growing age. The size and tightness of the bralette can be adjusted with the help of hook and eyes in the back. Despite the presence of hooks, the bralette is stretchable enough to accommodate a wide range of sizes.
The fabric material is 85% nylon and 15% spandex, providing elasticity and breathability in all the right proportions. Adding this fancy bralette would surely bring a nice change to your wardrobe.
Pros
Cons

·         Removable padding and straps

·         Versatile styling options

·         Soft and comfortable

·         Wire-free

·         Hooks and eyes

·
Our take:
Flora seamless bralette should be the top option for women this summer because of its ventilated fabric, comfortable fit, and multiple styling options.
6.Dinamit Fashion Plus Size Seamless Strapless Bandeau Tube Top Bra-

a perfect fit for plus sizes
If you hate the horror of discrimination against plus-size individuals, then we bring you a brand that is friendly to all. As plus-size women, some of us have felt the lack of colors and styles when it comes to bras and innerwear.
Dinamit does not think that all the fun should be for small-chest individuals and brings you Bandeau Tube bra variety in several different colors. From bright reds to baby pinks, this store has got it all. In addition to that, the store has up to 7X plus sizes available in all colors. This brand is for all the people that have felt left out because their size of clothes is never on the market.
Central Ruching on the bras adds comfortable pocket space for both breasts. It also shuns away from the feeling of tightening around the bust. As a result, even with big breasts, it does not get suffocating and tight, making it the best bra for large chests.
The slip issue with the strapless bras often haunts plus-size people more. To combat that the store has designed this bra to stay up without causing elastic marks.  The top seam fits the top of the bust and prevents it from slipping over. Bottom elastic also helps the bras to firmly stay in place.
Pros
Cons

·         The best option for plus size women and individuals

·         Several funky colors

·         Huge variety of plus sizes

·         Perfect for layering and as an undershirt

·         Not machine wash friendly
Our take:
This bandeau bra is the best bra for large busts and big breasts. It offers comfort and support to the chest without causing pain.
7.Saounisi Bandeau Bra, Seamless Wirefree Padded Bralette-

Best for simple wear and cottony comfort
Neutral and pastel colors never go out of style. More importantly, you can pair them with shades of whites or very brights. Wear flannel with style and layer underneath with the strapless Bandeau. Your workout bra is still in the laundry, no worry try out Bandeau for the comfort-filled exercise and training session.
Strap slips have always bothered you and strapless just don't stay up? Here is a perfect solution for all your problems. Saounisi is an amazing blend of comfort and functionality. Its elastic build lets the tube stay up without folding or slipping down. In addition to that, there are no embarrassing moments of strap slips or stab straps on the shoulders.
You can style it with low-cut tops or any strapless dress. Whether you love the firmness and touch of padding or you like the natural look and flow of your chest, both options are available within this single piece. It is made from eco-friendly and skin-friendly material that does not harm the body or surroundings.
The wire-free structure does not cause the chest into restricted. This bandeau is so airy and breezy that you will not feel any pain during free movements. This amazing piece lets you go about your business in the effortless way possible.
Pros
Cons

·         Padding and no padding options

·         Perfect for relaxation and exercise

·         Several available sizes

·         Non-slipping

·         Full coverage and layering

·         Only basic pastel available
Our take:
It is a perfect item for a simple and elegant style that carries a breezy look. The versatile pairing options and all-rounder functionality makes it a go-to item for many users
8.DD DEMOISELLE  Seamless Bandeau Stretchy Removable-

Padded Bandeau-Best for all seasons wear
The crossover of simplicity and style is something that is the requirement of many. If you want an elegantly simple bra collection then we have just the product for you. It is un-doubt the best bandeau bra for small chests. Its blend of spandex and nylon makes it all-weather friendly. It means you will not need to invest in another item when new seasons begin.
Available in all neutral colors it is the perfect item for a wardrobe upgrade. If you are unable to wear padded bras or underwires cause you discomfort, then Bandeaus are a perfect alternative. Save your wired legacy for when you go out on the formal event and keep the Bandeaus for indoors and casual outings.
If you despise the flat look or single breast structure, yet love the comfort and coverage of bandeau, then Demoiselle's strapless tub is what you need. It comes with removable soft padding that adds to the shape of your breasts and makes them look attractive.
One of the best things about this design is that adds support but does not constrain the chest movement. It keeps the blood flowing and does not restrict lymphatic drainage. Wear it with a plunge or pair it with a long tunic, it adds drama and a fashionable look to all casual wear. In addition to that, it is perfect for sports activities and your yoga classes as well.
Pros
Cons

·         All size friendly

·         Perfect design for all seasons

·         Machine washable

·         Optimal coverage

·         Ideal for layering

·         Lace coverage is not all the way to the back
Our take:
This Bandeau is indeed the best one for all seasons, it is all wardrobe friendly and comes in a variety of lace and no lace styles.
9.OLLIE ARNES Plus Size Bandeau Bra Tube Top Wirefree-

Ideal for larger busts
If you are an owner of a heavy pair of breasts and a wire bra is the only support you ever had, then we have a comfortable alternative for you. Bandeaus bra by Ollie Arnes does not discriminate against what size you carry, they have all the sizes available for all body types and shapes.
The perfect percentage of spandex and nylon make the blend an ultimate solution for discomfort in summers. You can wear it as an undershirt in a neutral tone or you can go funky with bright colors under the plain Tank tops. It not only gives you coverage but also adds a touch of style.
Versatility in both sizes and colors gives you a variety of options to play around with. These Bandeaus are both easy to wear and easy to carry. The stretchy material fits perfectly and smoothness makes it feel like it a part of your skin. Don't worry! It will not get itchy or irritably even on a hot day.
Its fabric is highly breathable and locks in any odor making you feel breezy and relaxed. The top and bottom bands sit atop and the bottom of the bust. In that way, the design flaw of slipping and rolling up is avoided. Perform menial tasks or chill on the couch on a lazy day, this bandeau will not hinder any kind of day-to-day activity.
Pros
Cons

·         Breathable and breezy

·         Several available colors and sizes

·         Coverage even for bigger busts

·         Comfortable

·         No padding my cause flat single breast appearance
Our take:
It is the perfect blend of comfort and support for boobs of all shapes and sizes. The bright color variety of this Bandeau is a perfect addition to your summer wardrobe.
10.ANGOOL Strapless Comfort Wireless Bra with Slip Silicone Bandeau Bralette-

For allergy-prone people
For immense comfort and ultimate support, the Angloo store brings you the perfect solution to showing straps. The classic tube top is a blend of spandex and nylon. Its unique composition is soft, stretchy, and offers complete coverage and support. It is a perfect item for the layer beneath the tops or Tees.
If you are allergic to substandard fibers clothes and your skin gets irritated then, this Bandeau is perfect for you. It is a high-quality fabric that will not harm your skin or cause irritation. It is an abrasion-free, breathable material that keeps sweat at bay and keeps your body cool on a hot summer day.
Say goodbye to piercing straps and slipping strapless. With a silicon elastic band at the lower seam, you will not have to worry about slipping the tube. The elastic band at to top seam also does the gripping job right. It is an effortless slip-on design that has ample breast tissue space, thus it lets your breast rest comfortably with good support.
Ruching in the middle and to the sides will not suffocate the breasts or give you a single boob look. It does not ruin the natural shape of the breasts and only adds to the beauty of it. An odor-blocking fabric makes the bra ideal for multi-purpose use. Do your household chores, go for a hike, or hit the gym, this Bandeau will be your perfect companion.
Pros
Cons

·         Breathable fabric

·         Hypoallergenic

·         Comfortable and offers support

·         Multi-purpose casual use

·         Slip-resistant

·         Available in only limited colors
Our take:
For great comfort and cooling effect under the scorching sun, this bra is perfect for people that suffer from allergies.
---
Conclusion
The above-reviewed Bandeau bras are the best bandeau bras for all body shapes and sizes. Each of the brands and stores was meticulously chosen for its versatility and variety. Each item fulfills the maximum needs of an individual keeping in mind the diversity of bodies and shapes. Whether you are looking for fuller coverage or you want to layer it under the top, bandeau works with all styles and needs. If you want to pull off strapless and rock amazing looks this summer, then Bandeau is an ideal style for you. They are a blend of comfort and style all in one.
FAQs
How to choose the right size of bra?
The size of the bra comprises two distinct measurements. One is under the bust or the torso and the other one is a bust or the cup size. So how do you choose the right bra for yourself? Firstly, measure right under your bust where the lower elastic of your bra sits. Wrap the inches tap so it is not too tight or too saggy. This is the right size you should opt for.
For the cup size of the bra, measure over the bust. This is measurement is for the cup size. Make sure you are not wearing a padded bra, the measurement is accurate. Now, subtract the band length from the bust. If there is a one-inch difference then you are a size A, with the two-inch difference you are a size B and it increases successively.
What to do if the bra is piercing my skin?
There are two possibilities if your bra is stabbing you to death. Either the underwire has broken out of the fabric or you are wearing the wrong size. Here is what you can do. Wire break out indicates that the fabric is too worn out to hold the metal in place. In that case, you can just get rid of it. If it is your go-to-bra and you still want to keep using it then you can tuck back the wire into the bra. To secure it you can cover it with duct tape or sew a thick cloth on the hole it made. Both of these are temporary hacks and you may still need to replace your bra.
You can take your measurement using the method mentioned above and then compare it with your bra. If it is piercing your skin and causing discomfort then it is the wrong size. Replace it with the bra of the right size and you are good to go.
Can I wear Bandeau for size reduction?
Unlike the popular belief that Bandeau can make your chest look smaller, the reality is quite opposite. Bandeaus are not normally size minimizers. Thus, if you have large breasts and you want to make them look smaller, then Bandeau might not be an option. The reason behind is that Bandeaus are elastic and most design has specialized breast space to cater to the bust without crushing the breast tissue. Hence, it might not give the look and feel of a reduced size or smaller breast. However, you can layer the Bandeau over a minimizer bra for thorough coverage and better shape.
Will Bandeau make my chest look like a single boob?
The tube shape of the Bandeau often confuses people into thinking they will get the dreaded single boob look. The truth is the stretchy material carries enough space for the breast tissue. Some also have ruching to add the extra space to avoid the single boob look. Another thing that you should consider is always to wear your size. Don't buy the smaller size that will not give your breast enough space and support to rest comfortably into the boob space. Moreover, the additional padding in the Bandeau also prevents the dread of a single breast.
Can I attach straps to my Bandeau?
Yes totally! If what you are buying is a piece that has hooks for the straps then you can attach the straps to it. Some of the designs also come with transparent straps that add a little extra support to the bra. It is most common with the Bandeau bras tops. However, if you bought an extra stretchy and simpler design strap hook may not be there. In that case, you will not be able to use extra straps.
Can you wear a bandeau as a bra?                          
Well, that depends! If you want to stay comfy and breezy, go for a Bandeau as a bra. If you are looking to minimize, then Bandeau might not be your best friend. Similarly, if you want to pull off an elegant dress with cleavage, then a wire bra is what you need. It all depends on your needs and requirement. For a casual beach day, Bandeau can be your perfect bikini. Pair with flip flops and a slit skirt or a scarf tie wrap, bandeaus look chic and classy.
How do you keep a bandeau bra up?        
It is a very common question that widely gets asked. The thing about Bandeau bra is that you don't have to keep them up, they stay up themselves. They are made of elastic material that fits around the bust and the waist, thus they don't need help staying up. The same will be the answer to another question which is, Do bandeau tops stay up?
The same is the case with tops. In addition to the elastic material, some tops also have elastic band above and below the bust to keep the top in place. Some other variations of tops also including the stitching techniques called ruching and shirring. It helps pull collect the fabric and add the effect of pleats making the top more stylish.
Can you wear a bandeau by itself?            
Although some people prefer Bandeau under a strapless shirt or a dress, it can be used as a singleton. You can piece it will high waist jeans or flapper pants. It can also go with sandals and a pair of khaki shorts for getting the beach trip ready. Lacy bandeau that comes with straps can be used for formal evenings paired with long slit dresses. You can go strapless or carry it with the straps, works well both ways.
Best bandeau bra for support
You fell in love with the airy feel and the comfort of a Bandeau, but you also need chest support?  In that case, what you need is a wire-band cross-over. The upgraded and non-traditional versions of Bandeau also come with wire underneath the bust. They carry the comfort of bandeau and the support of a wire or padded bra. In that way, you get two contrasting functions in a single piece of item.
How to Wear a Bandeau Bra? 
There are several ways you can style a Bandeau. There is no tricky way to wear it as it is a simple slip-on bra. However, paired with the right dress or Tee can add drama to your look and let you carry any outfit with a style. Here are some of the ways you can wear a Bandeau: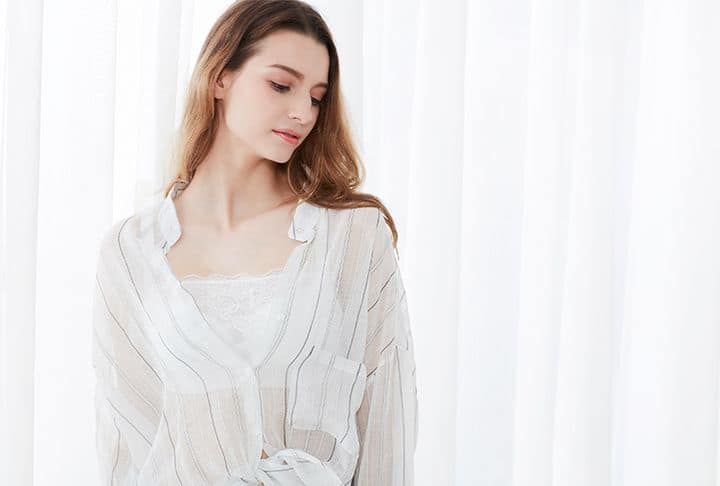 Plunge necks are perfect to style with the tube bra if you want to avoid accidental slips. This styling also comes in handy if you are all for coverage. Go for the same color top or contrast it with the dress, both styles work perfectly well.
Bandeau also makes perfect pairs with formals. Formal suits and Tuxedo with a Bandeau adds a glamorous and regal look. Go for lacy strapless under the coat and pair them with high-heeled Jimmy Cho or Red Gucci. Plump up with the cherry red lips for the added alluring effects.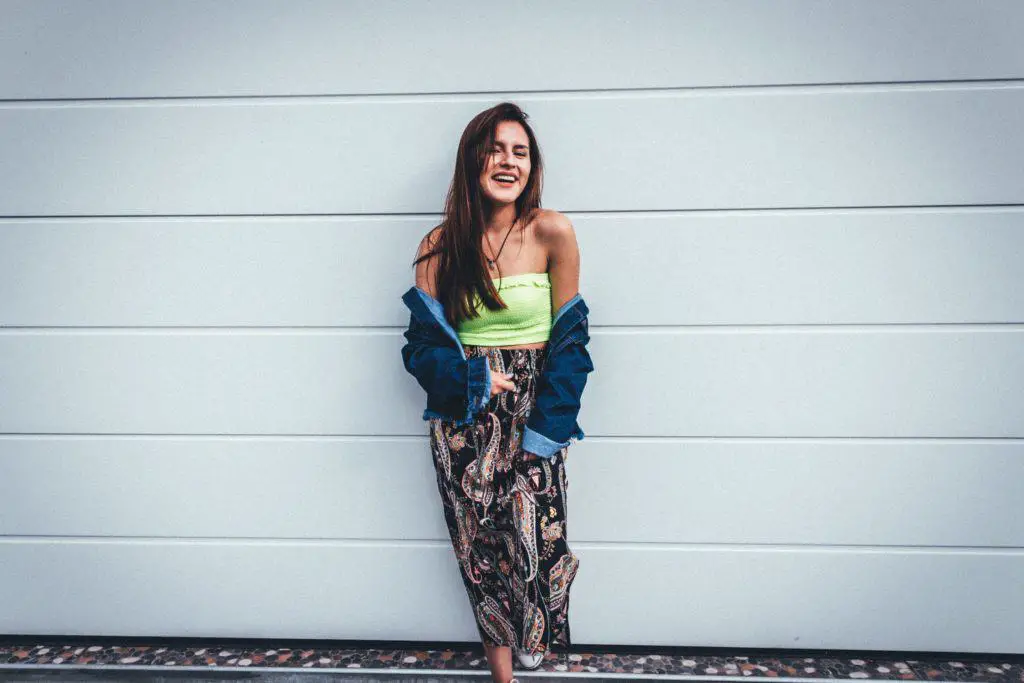 Casual Tees and a tank top can become really classy with a Bandeau underneath. Add a shiny Bandeau or DIY upgrade it with sequins to add a sparkly edge to your casual wear. Contrast and dark color Bandeau work with the light-colored shirts and add to the funky touch.

For a formal outing, you can also choose to go with classic Hollywood. Get inspired by Taylor Swift's rich pink and bright red skirt and bandeau combo or go for the neutral white shade for both as wore by Dakota Johnsons. Nonetheless, it is a perfect combo for a summer look.
Comparison table of Best Bandeau Bras
| | | | | | | | | | | |
| --- | --- | --- | --- | --- | --- | --- | --- | --- | --- | --- |
|   | Ahh by Rhonda Shear | Lace Bandeau by Boao | Kurve Women's | Top legging store wireless bra | Woweny store floral bra | Dinamit Fashion Plus | saounisi Women | DD DEMOISELLE Women's | OLLIE ARNES Plus Size | ANGOOL Strapless |
| Size | XS-2XL | S-XXL | XS-XXL | S-3XL | S-L | Large-8XL | S-3XL | S-3XL | S-XL | S-XL |
| Style | Bandeau with underwire | Lace Bandeau with strap hooks | Bandeau long tube top | No pad bandeau | Hook and eye closure Bandeau | Tube top strapless | Padded Bandeau | Tube top bra w& w/o lace | Dual elastic tube top | Double elastic ruch bandeau |
| Material | 90% nylon, 10% spandex | Lace and stretchable fabric | 92% nylon, 8% spandex | 92% nylon, 8% spandex | 85% nylon, 15% spandex | 90% nylon, 10% spandex | 96% nylon and 4% | 96% nylon and 4% | 92% nylon, 8% spandex | 90% nylon, 10% spandex |
| Padded | No | No | No | No | Removable | No | Removable | Removable | No | No |
| Strap | no | Not include in the package | No | No | Yes | No | No | No | No | No |
| Underwire | present | Not present | Not present | Not present | Not present | No present | No present | Not present | Not present | Not present |
| Colours available | 8 | 4 | 45 | All | 4 | 6 | 7 | 4 | All | 4 |