Best Underwear to Prevent Chafing for Active Men & Women (Reviews 2023)
Our Editors independently test and rate the best products. When you buy through links on our site, we may earn an affiliate commission,at no cost to you.
Isn't it annoying when you can't crush your workout just because you're not wearing the best underwear to prevent chafing? I mean when you can prevent something, then why shouldn't you, right? After all, chafing is a common concern among fitness enthusiasts. Like runners, cyclists, hikers, gym-goers, etc.
The thing about underwear, particularly workout underwear is that it should be both supportive and protective. And the best anti-chafing underwear fits the bill at such times. Especially the ones I've reviewed for you below.
These are constructed using comfortable, breathable fabrics. And they feature modern technology you never thought underwear would be able to offer. To keep you dry, cool, and irritation-free. Therefore, chafe-free too.
In A Hurry? Our Top Picks:
1.Best underwear to prevent chafing for women
2.Best underwear to prevent chafing for men
Best Underwear to Prevent Chafing for Men – Top 5 Reviews
1. ExOfficio Men's Give-N-Go Sport Mesh 6" Boxer Brief –

Top Choice
The title of the men's best anti-chafing underwear goes to ExOfficio here. Without the shadow of a doubt, these boxer briefs are designed for a chafe-free outdoor and workout experience. In fact, it's also the best hiking underwear to prevent chafing. You can wear them for trail running, cycling, and other such activities.
The antimicrobial treatment reduces odor to a great extent. So your undies stay fresh for a very long time. Then there's breathable mesh for improving airflow. The fabric is quick-drying. After all, there's a reason why nylon is such an excellent choice for activewear.
Then ExOfficio thought it wise to include a diamond-knot mesh fly panel. It provides all the support you demand from training underwear. What about the anti-chafing part? For that, the brand has created flatlock seams and a smooth waistband.
ExOfficio Give-N-Go Underwear – Alaska to Argentina(YouTube)↓
Pros
Quick-drying fabric.
Low-rise, smooth, anti-chafe waistband.
Snug, active fit for high-impact activities.
Cons
Pilling is a common complaint.
2. Champion Men's 6 Inch Compression Short –

Best anti-chafing underwear for workouts
How to prevent underwear rash when training, running, or doing CrossFit? Simply by wearing compression shorts. These also prevent rashes, blisters, and the like often caused by chafing. So you have more than just one reason to buy the Champion 6 Inch Compression Shorts.
The underwear features champion vapor technology. This is quick-drying technology that gets rid of moisture very quickly. On top of that, moisture management wicks away sweat and moisture away from your skin.
To further prevent chafing, the seams of the undies are flatlock. No doubt, the compression feels plenty comfortable and supportive. You can wear them for running or any other form of exercise you're into. They'll keep you dry and cool no matter what. And the fibers are of such great quality despite being so lightweight.
Pros
Extremely comfortable, supportive, and breathable.
Compression fit is ideal for training.
Great for men with a large package.
Cons
Waistband tends to roll down.
3. Under Armour Men's HeatGear Sonic Compression Short –

Best compression shorts to prevent chafing
More often than not, the best underwear to prevent chafing comes in the form of compression shorts for men. Such as this Under Armour HeatGear Sonic Compression Short. The pair is made of an ultra-smooth and ultra-soft fabric. This delivers extreme comfort and is also very lightweight.
More about the fabric, it offers a 4-way stretch. In fact, almost every pair of Under Armour underwear does. No wonder their undies are so great for mobility. They even maintain shape for a very, very long time.
Another unique feature is the moisture transport system. Wicking away sweat from the body means staying cool and dry. Then there's anti-odor technology as well. So the microbes responsible for the creation of odor get eliminated.
Moreover, there are smooth, flatlock seams. These enable a chafe-free full range of motion. You should know that HeatGear Sonic is the brand's most recent yet greatest form of innovation. The ultra-tight fit of the HeatGear compression boosts muscle power. And the same powerful compression also feels like a second skin. And that means comfort all day long.
Pros
The wide waistband doesn't rollover.
4-way stretch for greater mobility.
Anti-odor and moisture-wicking technology.
Cons
Slightly tight in the waist.
4. Icebreaker Men's Anatomica Boxers with Fly –

Best anti-chafing boxers
A genuinely luxurious pair of boxers to not only prevent chafing. But also deliver unmatched comfort all day long. In fact, the Icebreaker Men's Anatomica Boxers are specially designed to offer strength. And well-engineered for physical movements.
The fact that merino wool has been used says a lot. Because this particular fabric manages temperature, wicks away moisture, and resists bad odor. Therefore, making these boxers the best for daily wear.
The Anatomica series of Icebreaker is all about classic, everyday undies that feel soft and breathable against the skin. The latter is a quality specially installed to support your high-intensity activities. There are core-spun eyelet mesh panels in areas where maximum airflow is a priority.
On top of that, the seams of the underwear are flatlock. That does an excellent job when it comes to preventing chafing. So if you want ideal underwear chafing treatment, then you have it here.
Pros
Odor-resistant and moisture-wicking merino wool.
Contoured pouch with a functional fly.
Flatlock seams prevent chafing.
Cons
They stretch out too soon.
5. Fruit of the Loom Men's Premium Coolzone Boxer Briefs –

Best affordable anti-chafing underwear
Doesn't it feel like you've hit the jackpot when your undies are both high-quality and affordable? That's always the deal when choosing a brand like Fruit of the Loom. They manufacture some of the best styles of undies for both men and women. As for these Coolzone Boxer Briefs, the pair is the best for guys who want to make sure chafing doesn't ruin their life.
The Coolzone feature takes the form of a mesh fly. This offers tons of ventilation, which is something you need. Irrespective of whether you're running or not. The fly, no doubt, is also support shaped.
What's more is that the material used is premium ring-spun cotton. And what cotton does best is to provide breathability, moisture/sweat absorbency, softness, and comfort. To tell you for a fact, the legs don't ride up. Nor does the waistband bind or pinch.
All in all, the undies wick away moisture and sweat. To keep you cool and dry down there. So there's no chance you can't wear them to prevent chafing. Thanks to the boxer-brief length as well. It doesn't let the skin of your inner thighs rub together.
Pros
Coolzone mesh fly for ventilation.
Non-binding/pinching waistband.
Made of material that wicks away moisture.
Cons
Legs fit a little loose.
Best Underwear to Prevent Chafing for Women – Top 5 Reviews
1. ExOfficio Women's Give-N-Go Full Cut Brief –

Top Choice
The top pick is also a product of ExOfficio. But this one's no hipster-style briefs. They're full-cut briefs made of the same materials as above. That means the stretch of nylon ideal for activewear is a part of this particular pair too.
How to prevent chafing in the groin area? This, no doubt, is the ultimate solution.
What's also a part of the deal is the odor-minimizing antimicrobial treatment. Along with breathable mesh for keeping you dry.
Moreover, the waistband is such that it stretches very comfortably. To retain shape and fit you well. Full coverage is to be expected just by the way.
But, most importantly, there's no amount of binding or chafing. No matter how hot or sweaty the condition! There's a reason why it's the best underwear for groin chafing.
Women's Sport Mesh Underwear Ad(YouTube)↓
Pros
Quick-drying and odor-resistant.
Lightweight diamond knit for comfort and stretch.
Perfect for hikes, treks, and high-impact workouts.
2. ExOfficio Women's Give-N-Go Sport Mesh Hipkini –

Best running underwear to prevent chafing
Here's the female version of the ExOfficio Give-N-Go Sport Mesh Boxer Briefs for men. And it's ideal for outdoor activities like hiking and all. And obviously for training or workout sessions too.
Antimicrobial treatment, breathable mesh, quick-drying technology, and an active fit. These are the highlights of the show. Plus, the waistband is low-rise.
So if you prefer this type of underwear, which you should be considering it prevents chafing. Then there's no reason to doubt its high-performance level.
Pros
Breathable mesh for airflow.
Active fit ideal for high-impact workouts.
Quick-drying and very stretchy.
Cons
Not tagless; rather the tag is long and irritating.
3. Jockey Women's Underwear Skimmies Short Length Slipshort –

Best anti-chafing slipshorts
Women often Google what is the best material to prevent chafing. The correct answer is not one fabric but a combination of the best ones. This includes nylon, cotton, and spandex. This type of construction, along with the triangle-back design, facilitates an increased range of motion.
For preventing chafing, there's the cotton gusset and thigh coverage.
It's seam-free underwear made of silky-soft microfiber fabrics that are simply the best for daily wear. But, more importantly, the slipshorts save you from a huge amount of chafing without any adjustments.
Pros
Triangle-back to allow freedom of movement.
Anti-chafing cotton gusset.
Comfortable, seamless coverage.
4. Chaffree Womens Anti Chafing Long Leg Briefs –

Best anti-chafing long leg briefs
This part of the article consists of the best women's underwear to prevent chafing, right? In that case, the list is incomplete without Chaffree. Their Anti-Chafing Long Leg Briefs are a must. If you wish to protect your stomach, buttocks, and thighs from chafing.
Features include an extended wide cotton knitted gusset. It offers comfort and sweat control. Double stitching is for strengthening the seams. And the soft, flexible fabric feels super-comfortable to maximize movement.
But it's the longer length of the briefs that provides relief from chafing and sweating.
Pros
Midi-waist and full-waist options.
CoolMax fabric to evaporate perspiration.
Wide, extended cotton gusset for sweat control.
Cons
Legs tend to roll up.
5.

MELERIO Women's Slip Shorts, Comfortable Spandex Biker Shorts, Anti-chafing Boxer

–

Best anti-chafing boyshorts
It's time for active women to slip into something exceptionally comfortable. So these boyshorts are the best to prevent chafing. While running, cycling, hiking, working out at the gym, etc.
To support heavy-duty movements, the underwear wicks away moisture and sweat. This eliminates stickiness and dampness. In short, it makes sure no amount of friction is present. Because that means no amount of chafing is caused.
Combined with incredible airflow and ventilation, the boyshorts regulate your body temperature. Moreover, a high-performance stretch means flexibility. Then there's the wide waistband and forward-set side seams. To eliminate both chafing and sagging.
In my opinion, they're the best boyshorts any active woman can own. Be it to prevent chafing or otherwise.
Pros
The antimicrobial treatment eliminates odor.
Machine Wash.
No-roll waistband.
Free Return 
Best Underwear to Prevent Chafing – Buying Guide
Chafing – It's a Serious Concern
Chafing is not a passing issue. The condition can get very serious once it starts to burn. And you can then forget about running, cycling, hiking, lifting weights, or even walking. Chafing does indeed make the task of doing any physical activity unbearable.
Ask any marathon runner who has dealt with chafing. And he/she will tell you just how excruciatingly painful and uncomfortable it is to even walk when chafing occurs.
Enough of the bad stuff though. Now let me give you the good news. Chafing is a condition that can be avoided. And even treated.
Chafing – What Is It?
Friction is caused between your skin when the inner part of your thighs rubs together. This friction tends to damage the skin. More often than not, it causes rashes, blisters, pain, and sometimes even bleeding.
The culprit, in some cases, is even itchy, harsh fabrics of your activewear. They too rub against the skin. And lead to the formation of rashes or blisters.
Chafing – Where Does It Occur?
Mostly, it takes form in the inner part of the upper thighs. But that doesn't mean chafing doesn't happen in other parts of the body too. Such as in the underarms or underwear line in the crotch.
Chafing – Common Symptoms
The most common ones include…
Burning
Blisters
Rashes
Red skin
Pain
Chafing – Common Causes
There are many here…
Wearing underwear that fails to absorb and wick away sweat and moisture.
Humidity and heat.
Excessive running or walking. It tends to cause your skin to rub together.
Wearing a very thin fabric that doesn't create a solid barrier between itself and your skin.
Not wiping your sweat after a heavy workout session.
Trapped moisture between your skin folds and wet skin after swimming.
Chafing – How to Prevent/Treat It?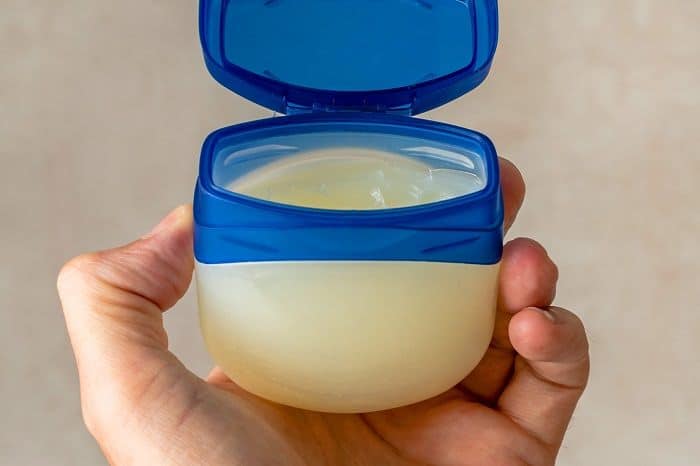 The instructions are very simple to follow…
Make sure you drink lots of water. To keep your body and skin cool and hydrated.
Wear clothes that don't feel too tight or restrictive. Because if they do, then you're paving the way for more sweating.
Dry off the skin after a sweaty exercise routine. This reduces redness and even pain often accompanied by chafing.
Powder the inner thigh region. What that does is absorb all the sweat and moisture. For calming inflamed or troubled skin. There are plenty of anti-chafing powder products out there.
The most common one is baby powder. It soaks up all the moisture to keep your skin dry. So there's no further skin irritation.
You can even buy an anti-chafing lubricant if the powder is too messy for you. These act as both a hydrating lotion and a form of chafing prevention treatment.
The most common one here is Vaseline. Petroleum jelly moisturizes and softens the skin. It also helps in forming a protective barrier over your skin.
And lastly, wear the best underwear to prevent chafing. It's important for you to protect the inner thighs and your genitals from any possible irritation.
Best Underwear to Prevent Chafing – What Type of Underwear Works?
Personal preferences and buying underwear go hand in hand. I mean if one style works for you. Then that doesn't mean it's going to work for another person. Especially when it comes to running. But, more often than not, there are certain styles that are more fitting than others.
That said, let me talk about the different types of underwear. Along with other factors that matter the most. As far as choosing the best underwear to prevent chafing is concerned.
For Women…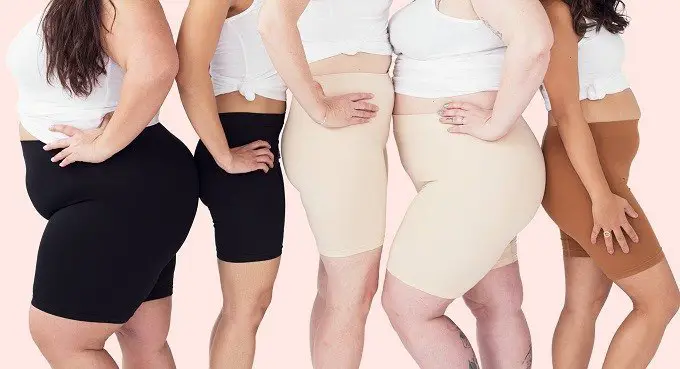 Such as hipsters, slipshorts, boyshorts, long-leg briefs, full-cut briefs, etc. These styles are the best for providing enough coverage in the groin, crotch, and thighs. They prevent your skin from rubbing against each other.
At the same time, underwear should be moisture-wicking. Thankfully, the ones I've reviewed are. So that means all friction in the form of sweat gets eliminated. And you need this when you're planning to run 20 miles or so on a hot, humid day.
When sweat is removed away from your skin, so are the chances of chafing. So go for undies designed with mesh and thinner, quick-drying fabrics.
What good is anti-chafing underwear if it's not comfortable to wear, right? And whenever I speak of comfort, the first thing that pops in my head is cotton. So make sure the fabric blend consists of cotton.
It's the softest and most comfortable material, no doubt. And cotton is also highly absorbent and breathable.
Another crucial factor to take into account is a seamless design. Particularly if you don't want panty lines to show. Especially in the case of full-cut briefs.
Also, seamless undies create no amount of pinching. They lay flat against your skin and don't dig into it. Keep in mind that irritating, thick seams have the ability to cause chafing.
For Men…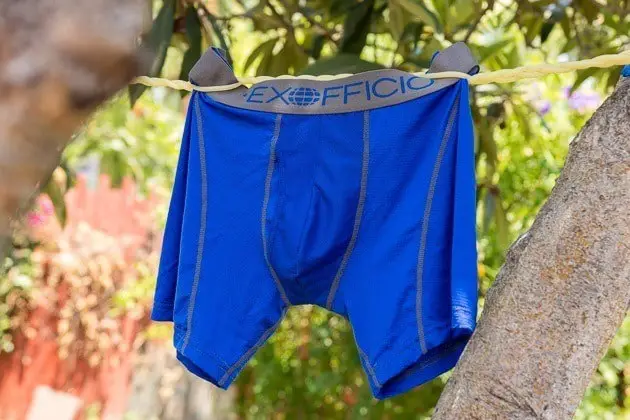 The majority of men's underwear I've shortlisted are boxer briefs, correct? That's because this particular style of men's undies is the ultimate anti-chafing solution. They cover the inner part of your thighs that often causes chafing.
Briefs may also seem like a good option. But they don't offer long-leg coverage.
You'll find compression shorts as well in the reviews section. That's because compression underwear ranks as the best for activewear. Even though compression is a part of the picture, comfort is not compromised.
And the thing about compression shorts is that they're as long as boxer briefs. Sometimes even longer. So the possibility of your inner thigh skin coming in direct contact with each other is eliminated.
Anti-chafing underwear feature mesh, quick-drying technology, moisture management, and more. So there are no chances of sweat or moisture causing chafing. Irrespective of the climatic conditions. This is a very useful characteristic if you're a long-distance or daily runner.
Chafe-Free Waistband and Legs
It's annoying when the legs roll-up. Or when the waistband folds over. Not only is this annoying but it also welcomes chafing. So make sure you buy underwear that stays put.
The fit of the undies is an important factor here. As long as you're getting the right size, you don't have to worry about anything rolling up or down.
Final Words
Your underwear may not be the only thing that prevents chafing. But it certainly is a great way to make sure your workout sessions are chafe-free. Just make sure your activewear is not too tight. It should also be able to absorb and wick away moisture and sweat quickly. And keep anti-chafing tools like Vaseline at your disposal.
As for underwear, I think the best option is ExOfficio Men's Give-N-Go Sport Mesh 6" Boxer Brief. And for women, it's the ExOfficio Women's Give-N-Go Full Cut Brief. Both are by the same brand. It's because ExOfficio specifically designs underwear that can tolerate high-impact activities.
SEE MORE:
Best Underwear to Prevent Chafing for Men – Comparison Table
| NAME | RATING | TYPE | MATERIAL |
| --- | --- | --- | --- |
| Fruit of the Loom Men's Premium Coolzone Boxer Briefs | #5 | Boxer Briefs | Cotton |
| Icebreaker Men's Anatomica Boxers with Fly | #4 | Boxers | Merino wool, nylon, lycra |
| Under Armour Men's HeatGear Sonic Compression Short | #3 | Compression Shorts | Polyester, elastane |
| Champion Men's 6 Inch Compression Short | #2 | Compression Shorts | Polyester, spandex |
| ExOfficio Men's Give-N-Go Sport Mesh 6" Boxer Brief | #1 Top Pick | Boxer Briefs | Nylon, lycra spandex |
Best Underwear to Prevent Chafing for Women – Comparison Table
| NAME | RATING | TYPE | MATERIAL |
| --- | --- | --- | --- |
| WoolX Lila Women's Boy Short Underwear | #5 | Boyshorts | Merino wool, nylon, spandex |
| Chaffree Womens Anti Chafing Long Leg Briefs | #4 | Long Briefs | Polyester |
| Jockey Women's Underwear Skimmies Short Length Slipshort | #3 | Slipshorts | Nylon, spandex, cotton |
| ExOfficio Women's Give-N-Go Sport Mesh Hipkini | #2 | Hipsters | Nylon, lycra spandex |
| ExOfficio Women's Give-N-Go Full Cut Brief | #1 Top Pick | Briefs | Nylon, lycra spandex |