Here is Why Underwear is Not a Good Choice for Swimming
Our Editors independently test and rate the best products. When you buy through links on our site, we may earn an affiliate commission,at no cost to you.
Since swimsuits look a lot like underwear, and a swimsuit can be used in place of underwear for fast-changing and convenience, many wonders if you can do the reverse. While there may be a temptation to go swimming in underwear rather than purchase and take a swimsuit, this is not often an acceptable or efficient alternative. The water will affect each material and item of clothing differently, and there are many advantages to wearing a swimsuit when swimming, including not becoming see-through when wet, not wearing through as fast, and being less uncomfortable when wet as well as faster drying times.
What is the Difference Between Swim Suits and Underwear?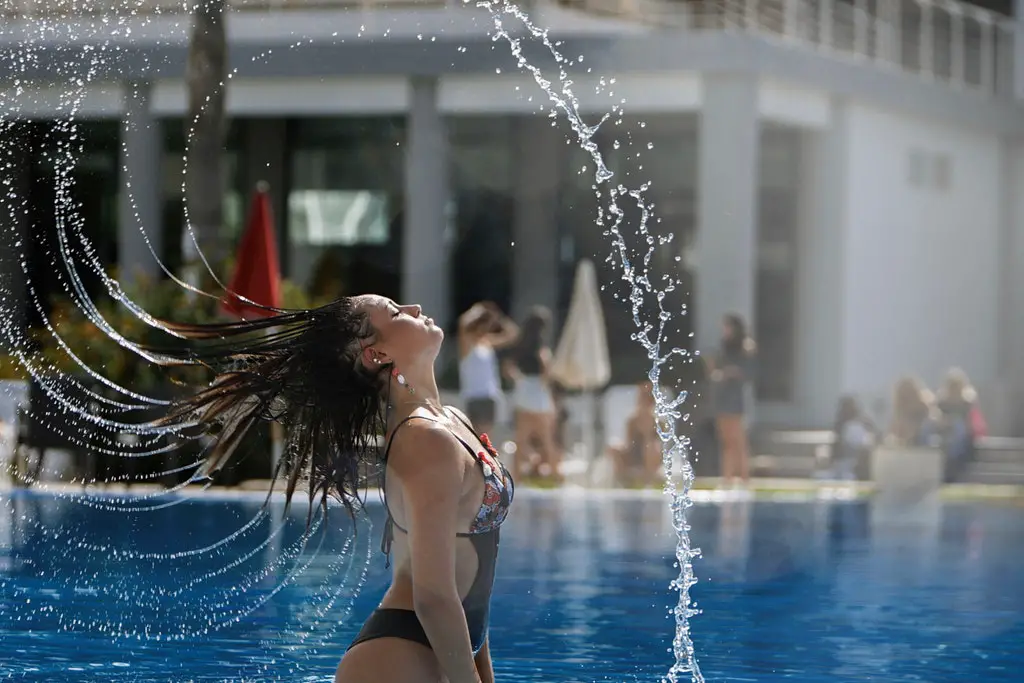 Underwear is created to wear beneath the clothing, to create a barrier between the body and other clothing items. As they are an additional layer they are often made from light or thin materials, lace, or cut in ways that are comfortable but may be revealing. Often made from cotton, cotton blends, lycra, or silk, they follow the natural shape of the body and are form-fitting.
Swimsuits are made with materials that have more stretch and that is thicker, stronger, and will not be as transparent as other materials. Often including spandex or polyester, they are often lined with a softer material inside to increase coverage and comfort. They are created to be able to go into the water and become wet without becoming transparent and will not wear down as quickly as underwear.
The main difference between the two items of clothing is the materials that they are made of and their ability to remain opaque even when wet. These materials are also better suited to drying quickly and will not remain uncomfortable for extended times as they dry, nor will they shrink due to the water. Stronger materials are also a better fit for the salt in any saltwater swimming and are more able to withstand the chlorine that is found in many swimming pools, both public and private. They are less uncomfortable than underwear when they are wet and will not stick to the body in the same way or become see-through.
The cut of a swimsuit may be the same or similar to underwear, however, they are styled and made to stay in place better during movements such as swimming or water sports. Those that are intended for sun tanning or relaxing on a beach are styled differently than those for water sports, so it is key to find the right style and fit for the activity that it will be used for. Selecting the right clothing for the task will make it more comfortable and efficient.
Do Women Wear Underwear with Swim Suits?
A swimsuit is a personal item that sits directly against the skin, and most often contains liners that make it comfortable for wearing when wet. Due to the cut of most swimsuits, they will not cover underwear in a way that is comfortable or complete, leaving it to show outside of the swimsuit. This also creates bunching as the two materials move in different ways and will not move together.
As a swimsuit is created with inner linings, there is no need to wear underwear beneath it. The tops of swimming suits are created to have support for the breasts, eliminating the need for a bra as well. This allows the swimsuit to fit tight against the skin, move easily as the body moves, and dry faster than materials such as cotton. They will create less irritation to the skin when wet and will remain in place better.
There is no comfortable way to wear underwear beneath a bathing suit and to keep it from bunching. The materials do not work well together, and most suits will not fully cover underwear.
Do Guys Wear Underwear Under Swim Trunks?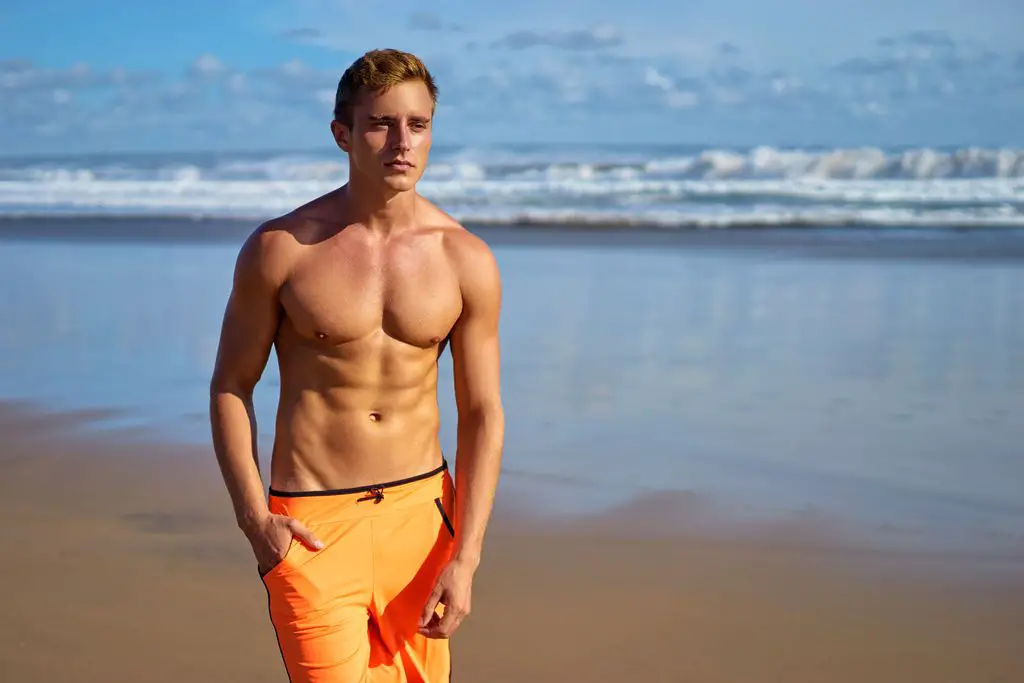 For men, the situation is very similar. Most swim trunks will have built-in support or softer material that is close to the body and skin, with an outer layer of shorts from a different material. Bikini-type bottoms or those shaped more like a brief than shorts will contain an inner lining as well, that will offer support and keep the stronger, more irritating material away from the skin. For these reasons, guys do not wear underwear beneath their swim trunks. Any attempt to wear underwear with a swimsuit, or under swim trunks, will result in bunching, discomfort, and an increase in water retention for the swimmer.
When choosing a swimsuit there are many styles for men as well as for women, and they will fit any personality. Each will offer a different level of support and will feel comfortable with different people. The inner lining should be of a soft material that will dry quickly, to keep wet material away from the skin as much as possible. Men should choose suits that fit well, are neither too tight and leaving marks nor so loose they are falling down, as they will only become heavier and more uncomfortable when they become wet.
Each swimsuit will have its own built-in underwear type system, negating the need for an additional layer of underwear. By choosing to wear underwear with a swimsuit one will find that they fit differently, may feel too tight or leave gaps, will stay longer close to the skin, will hold more water, and will become bunched and shift positions during wear. There is no need to have underwear beneath a swimsuit and they will be uncomfortable and difficult to manage. They also will often be readily visible to anyone, as they are not the same cuts or styles as a swimsuit, and as they shift they will show around the waist and legs. Selecting a swimsuit includes finding one that is the right fit to function at its best, and this does not include a fit over underwear.