Is It ok to Wear a Sports Bra in Public?
Our Editors independently test and rate the best products. When you buy through links on our site, we may earn an affiliate commission,at no cost to you.
Is it ok to wear a sports bra in public? Let's be honest, we all love wearing a sports bra, and what's not to love?
They provide support, comfort, and come in a diverse range of styles and colors. People often associate sports bra with exercise and physical activity, but with time sports bras are becoming more versatile.
Now women are wearing them outside of the gym, some even wear them to make a fashion statement. On top of that, they can benefit you in many other ways.
So is it ok to wear them when going out? Here's all that you need to know
What is a sports bra?
Performing exercise can be quite difficult for women for some reasons. Women need adequate breast support while doing exercise in order to prevent their breasts from bouncing and to avoid breast pain that might occur due to excessive movement.
For the convenience of women, the sports bra was designed. It holds your breast firmly in place while performing any kind of physical activity and provides maximum support and minimizes movement to reduce the discomfort during exercise. Sports bras are very comfy in addition to that they also provide support to ligaments of breast tissue. Not wearing one when you exercise can damage your breast tissue therefore it is important to wear a sports bra before you hit the gym.
How is it different from a regular bra?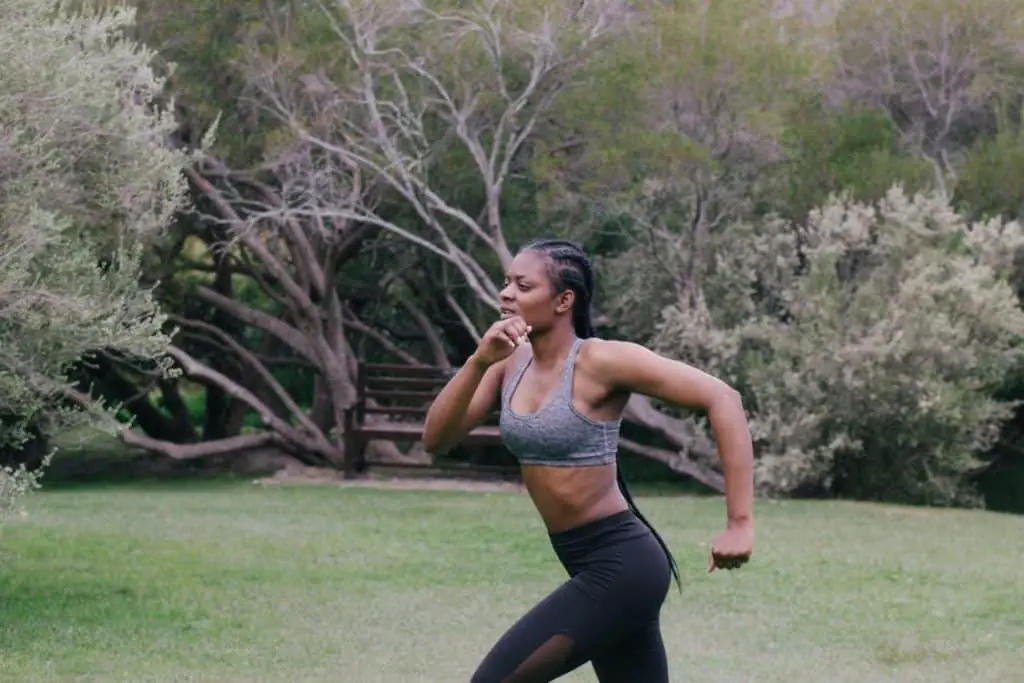 Sports bras are intended to reduce movement and provide support during exercise. They are extremely comfortable to wear and effectively lessen discomfort. Sports bra come with thick and wide bra straps that give more coverage and support.
During any kind of exercise, you are bound to get sweaty. In order to get rid of excess sweat, sports bras are made of breathable fabric that wicks sweat away.
On contrary, regular bras lack such qualities. Their design is focused on support, contour, and shape. They have thinner bra straps which can be uncomfortable sometimes, they provide less coverage and lack sweat absorbing properties.
Can you wear a sports bra in public? 
If you think that sports bras are only meant to wear in the gym then you are mistaken. It is absolutely alright to wear a sports bra in public. In fact, there can be many ways you can carry a sports bra elegantly in public. It is becoming more and more common to wear a sports bra in public. They not only provide support and comfort but their wide range of styles and colors help make a fashion statement as well.
There are many proven benefits to wearing a sports bra. In addition to providing the needed support to your breasts during exercise, wearing a sports bra can help you in many other ways. Decreasing breast pain and reducing long-term sagging are among the few benefits that make sports bra a great alternative to a regular bra. Moreover, they are perfect to wear on warmer days due to their moisture-absorbing material. So if you prefer comfort over everything and want to wear a sports bra in public, we'd say go for it.
Four ways you can elegantly carry a sports bra while going out
 Sports bras can be a comfortable and perfect choice to make a fashion statement. Here are three ways you can rock a sports bra
-style as a sports top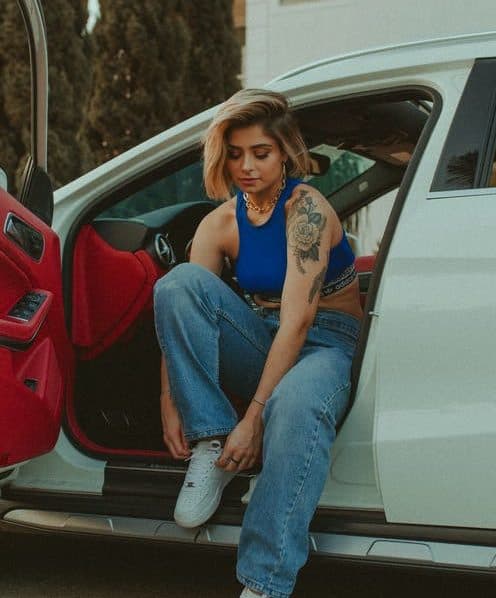 Sports bras have been worn as tops since their invention. Their exceptional levels of coverage and variety of necklines make them an excellent choice to wear as tops. Pair them up with light shaded mom jeans and boots to complete your overall look. Wear a loose blazer as well if you want to avoid feeling chilly.
-wear with a tracksuit jacket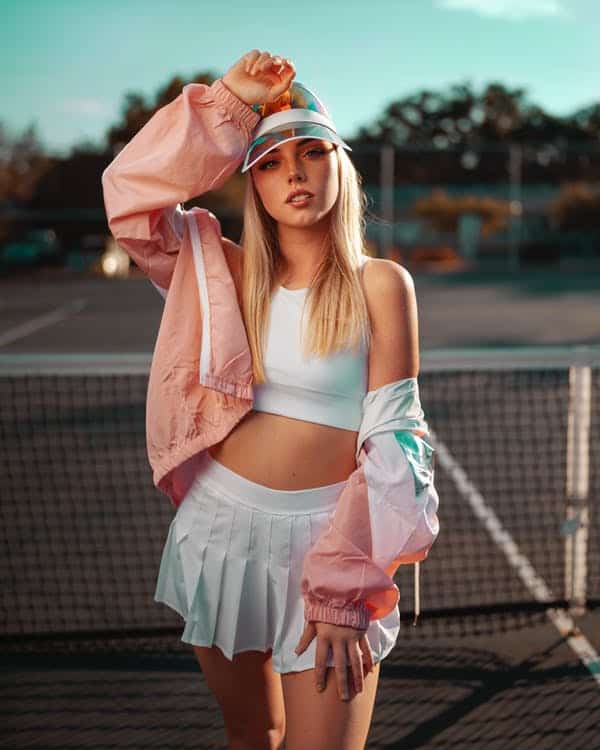 Wearing a sports bra with a tracksuit jacket is the easiest and comfortable way to satisfy the fashionista inside of you. Tracksuit jackets come in a variety of colors and materials which makes this look even more versatile to make a fashion statement. You can wear a complete tracksuit or you can pair the jacket with your favorite jeans.
– go with a high-waist legging
Sports bra and high waist legging is the go-to combo for many women. And why shouldn't it be? It is stylish, comfortable and easy to pull off. It's the perfect outfit whether you're going to the gym or just for a stroll in the park.
-pair with denim shorts
Pairing your sports bra with denim shorts can be a perfect way to create a cute and chic look. You can also wear a baggy jacket to enhance your look. Wearing a pair of sneakers will give your outfit a casual but trendy feel.