What is the Best Long Torso Waist Trainer and How to Choose It?
Our Editors independently test and rate the best products. When you buy through links on our site, we may earn an affiliate commission,at no cost to you.
What is a Long Torso Waist Trainer?
Waist trainers, waist cinchers, trimmer belts… There are plenty of names for this kind of compression shape wear. But a long torso waist trainer? It is perfectly fitting for women with long torsos and body types.
It's compression that you need to hide tummy fat and back fat. And give yourself that much-coveted hourglass shape. It shapes, slims, and molds the body into its girdle structure. With the help of steel boning and hook-and-eye closures.
You look trim and slimmer and feel amazing. And the best part of wearing waist trainers is that you can train while wearing them! So promoting better body shaping, sweating out the fat, and getting fit every day! 
Top 3 Long Torso Waist Trainer
#1 LadySlim by NuvoFit Lady Slim Fajas Colombiana Latex Waist Trainer –

Editor's Choice
The LadySlim by NuvoFit Lady Waist Trainer makes its appearance known. It's a non-toxic natural latex that fits easily and comfortably. The Colombiana Latex fit has a slimming effect. Supported by a tight yet adjustable hook-and-closure system. It's the perfect hourglass trainer.
The thing about waist trainers is that they're supposed to be tight. But without being suffocating or stiff. This long torso-designed waist trainer smoothens everything out. The outer fabric is of latex helps correct your posture.
The inner fabric is breathable and cushiony. The latex comes with a slightly different smell. But nothing about it feels and seems ill-fitting or irritating. The strip of latex around the abdominal region improves compressions. This keeps your muscles engaged and your figure well-shaped.
Who is this waist trainer good for? If you want to alter the shape of your body. While working out to lose weight and tone, wearing this waist trainer for 1-2 hours a day is ideal. The material keeps the entire structure well-ventilated and safe.
The drawback though is the boning. It's not a flexible boning that could improve. Some may not feel good about its structure as it is not forgiving, shaping wise.
The material is thick and rubbery.

The inner and outer stitching is smooth.
The inner and outer stitching is smooth.
#2 SHAPERX Women's Latex Waist Trainer –

Best long torso waist trainer for back pain
Comfort is a queen with the SHAPERX Latex Waist Trainer. It has an adjustable breast-buckle with a double-need and firm structure. It creates a comforting and supportive atmosphere for all sizes. The fabric is a bit more flexible than the first pick which is a bonus.
This latex waist trainer for the long torso is far more effective than basic waist trainers. It doesn't lose its shape that easily. It's smooth, comfortable, and durable to wear. All in all, it does flaunt your hourglass figure with maximum belly coverage.
The long torso quality offers perfect coverage. If you've just had a baby and want something to support your stomach area. You will know right from the beginning that this is the best long torso waist trainer.
However, if you're well-endowed, this waist trainer may be wearisome. The area above the upper abdomen bulges out awkwardly. You can either buy a size down or opt for another fit altogether.
It flatters curvy or straight body types.

The steel bone improves posture and reduces pain.
Women with well-endowed breasts may find this uncomfortable.
#3 BRABIC Postpartum Belly Wrap Waist Trainer –

Best long torso waist trainer for pelvis support
This effective waist trainer is an elastic waist trainer. It features 5 steel bones, a high soft lining, and breast-plate. The BRABIC Postpartum Belly Wrap is the perfect shapewear fit. It holds everything together and supports them effectively.
The title says "postpartum" which means it's customized. There's something comforting about this quality. It has a high waist, belly wrap tightness, and durability. You can catch a glimpse of your body wearing this and feel good about yourself.
It offers tummy compression, shaping, and firmness. This long torso belly wrap waist trainer won't actually help you lose stomach fat. But it keeps your muscles engaged and firm. So it complements your workout regime to get fit.
The steel boning also offers lumbar support and smoothens cellulite. This means less back pain, correct posture, and skin firmness.
For most body types, the bottom bulges out especially if you belong to the smaller sizes. The edges and seams at the bottom can feel limiting.
The slimming girdle offers exceptional compression.

Smoothens tummy, back, and hip cellulite.
Not the most comfortable fit for small sizes.
#4 LadySlim by NuvoFit Lady Slim Fajas Colombiana Latex Waist Trainer –

Best medium-compression long torso long waist trainer
Another one of LadyClim by NuvoFit's Colombiana Waist Trainers. This vest waist trainer  for a long torso is reinforced and practical. Like most popular choices, it makes you feel powerful and at ease. The latex fabric adds pressure without feeling too tight.
What this Fajas Colombiana Latex Waist Trainer creates a sauna effect. It increases the temperature around the tummy region. For muscle toning, slimming, and shaping. If you want a pear-shaped figure (for large sizes) and hourglass figure (for small sizes. This is what you get.
There are plenty of reasons why you might need this waist trainer. If not for weight loss literally, then for shaping or slimming. It does not cause bulging or feel stiff around the breasts. Doesn't matter if you're well-endowed or with wide-set breasts.
The material, though it's latex, has a leathery feel and smell. This isn't bad but it might concern some of you. It helps you keep things tight and smooth underneath. The material doesn't probe or cause bulging.
On the other hand, the waist trainer rolls up from the bottom. But only when you wear it while working out. The sweating and constant movement may cause this.
This vest-type fit is comfortable and supportive.

The quality is durable and breathable.
It rolls inwards from the bottom.
#5 SHAPERX Women's Latex Colombian Waist Trainer –

Best high-compression long torso waist trainer
The SHAPERX Colombian Waist Trainer is ideal for all body types. It improves the shape, defines body curves, and increases warmth. The material, stitching, and fit maximize the slimming effect of the waist trainer.
This waist trainer does its job pretty well. The 9 spiral steel boning offers an incredible slimming effect. It feels good, supportive, and effective. Supported by the 3 hook-and-eye closure makes all the difference.
The latex covering has a cotton and spandex lining. This is essential as it improves posture and prevents spillage. It covers from top to bottom and side to side. So it's an ideal wrap around your belly and pelvis. You can avoid shifting or adjusting the waist trainer all the time.
The patch of material around the belly has thermal compression. Thermal compression can make your workouts more effective by promoting sweating. Not to mention, the upper abdomen region has a slight lift from the under-bust.
The material needs to be aired off from time to time. As it holds on to sweat stains and odor due to steel boning.
The steel boning doesn't poke or rub against the skin.

It offers high compression.
Not as breathable as other waist trainers.
#6 Ursexyly Women Waist Trainer Corset –

Best long torso waist trainer for post-surgery use
The Ursexyly Waist Trainer feels silky and smooth. It's the best long torso-length waist trainer for tummy control. Making it unmatchable for postpartum, post-surgery, and workout use. The spandex and polyester fabric offers excellent support and compression.
The steel boning offers better structure and posture for most women. Reducing back pain, improper spine alignment, and lower back pain. It has a direct line to comfort and support. All thanks to its adjustable rows of hooks and eye closures.
There's enough support on this waist trainer for sports, casual, and fancy use. It impacts the natural posture of the body giving it a slimming and hourglass figure. The bottom feels longer which adds support. And from the top, it doesn't cause breast bulging or poking.
The material is durable and the quality is superb. It has a good effect on the shape of your body. The kind that gives waist trainers a good name rather than bad. By keeping your waist cinched, it allows better posture and movement.
However, what this waist trainer doesn't indulge in is sitting. It's a really long torso waist trainer so sitting in it can be a bit difficult. Especially if you have a small waist.
It promotes body heat and sweating.

The 4 spiral steel boning is supportive and firm.
Not the ideal waist trainer to sit in.
#7 VENUZOR Waist Trainer Belt for Women –

Best Velcro long torso waist trainer
The VENUZOR Waist Trainer Belt is the perfect slimming companion for athletic use. It helps in muscle engagement, warmth, and elevated perspiration. Another common name for this type of waist trainer is 'trimmer belt'.
Made of neoprene, it really keeps your muscles going. The lack of latex or cotton or spandex promotes stretchiness. Allowing you to do more intense abdominal exercises without feeling cramped.
Especially during working out, you don't want to feel restricted. You want to be able to do all your exercises correctly. And the VENUZOR allows you to do that effectively. The trimmer belt wraps around your belly and love handles. Smoothening and firming the muscles there.
For anyone going through weight loss, muscle fatigue, recovery, etc. can make full use of this. The Velcro straps wrap around snugly. It, in fact, contributes to sweating the abdominal region while exercising.
Trust me; it's probably more fun to work out this way. When you know that the firmness of the neoprene material is making your abs work harder.
The girdles may feel uncomfortable to put on. Also, a bit tricky to remove while going to the bathroom or after your workout.
It gets you into shape effectively.

Offers back, spine, and tummy support.
The fit is uncomfortable to put on and remove.
#8 Ann Darling Women's Fajas Colombiana Latex Sport Waist Trainer –

Best triple-layer long torso waist trainer
The Ann Darling Fajas Sport Waist Trainer is remarkable in its fit and style. It's great for someone with a long torso. It tucks in your tummy fat. It helps you length your middle waist to make your entire body seem flattering.
The slimming effect of Ann Darling has a good feel and fit. The hook-and-eye closure is seamless and practically invisible. Once you put it on and hook it up, you won't be able to look down on it. It feels like a second skin.
The outer fabric is firm and the inner fabric is smooth. So it feels cushiony and snug. The waist area has a bit of a slimming effect too. Allowing you to get into the perfect figure while you train your body.
It helps you sweat more, burn more calories, and tightens the muscles. For a waist cincher, it's pretty comfortable and breathable. The best time to wear this long torso-designed waist trainer is between 1 to 3 hours.
You can lie down in it, sit in it, and eat small servings. The comfortable material helps you regulate your diet more effectively. And exercise more profusely to tone all the muscles in the body.
The bad bit though is that the outer latex material rolls inwards. This is because the inner lining of the material is a bit narrower. So it affects the overall fit and shape of the waist trainer.
The flexible spiral steel bones are supportive.

The hook-and-eye closure is strong.
The bottom latex material curves inwards.
#9 Nebility Women Latex Waist Trainer –

Best versatile long torso waist trainer
Heard bad things about waist trainers? Let the Nebility Latex Waist Trainer change your mind. It's a bold and beautiful waist trainer. With a latex material that accelerates slimming. And spandex and cotton blend which improves compression and breathability.
This waist trainer for long torso allows tummy control and waist shaping. It doesn't cause sweating or heating like other waist trainers. The fabric is breathable, moisture-wicking, and sweat-free.
The steel boning offers spin and back support. While it also improves posture and reduces pain. A lot of the times we sit slumped over our desks or walk with our shoulders bent toward the ground.
With a waist trainer like this one, it really offers support. The U-shape push-up feature of the top part of the trainer is impressive. It gives your bust a lift for better shaping and slimming. The frame of this waist trainer goes higher than most other waist trainers.
The material is smooth, balanced, and lightweight. No bulging, poking, lumps, or rolling. The 3 hook-and-eye closures offer flexibility. Allowing you to feel freer in how you move around at home or work.
The only drawback of this long torso waist trainer is the zip and hook-and-eye closure. Making it slightly difficult to put on and take off.
Ease of movement and breathability.

Hand washable and soft material.
Difficult to put on and take off.
#10 YIANNA Women's Underbust Latex Sport Girdle Waist Trainer –

Best affordable long torso waist trainer
Last but not least, the YIANNA Underbust Latex Waist Trainer is known for its support. It's not too tight but that doesn't mean it's loose either. The material isn't super thick insofar as it causes excessive sweating. But it's not thin insofar as it lacks support.
The steel boning structure takes the prize in this one. Its entire frame is customized to suit curvy women. Those who already fashion a slight hourglass figure. So if you're straight, this girdle may seem uncomfortable for you.
You can wear it under clothes. It doesn't add more pressure than it should (and must for shaping!). You can breathe comfortably in it. Even if you plan on wearing it for a long time. It's the most breathable waist trainer to work out in.
I mean, this waist trainer really helps you hit your weight goals. You will notice a difference in tummy and waist if you work out in it. Now I'm not saying this waist trainer (by itself) will help you shed weight. But it's a good tool to include in your weight loss regime.
The material is not the most durable to use. It sags fairly easily and quickly. So washing it by hand is preferable to prolong its shelf life.
It encourages you to eat less and slowly.

The material is smooth and breathable.

Great for weight loss and shaping.
Needs to be hand-washed only.
Why Are Waist Trainers So Highly Recommended? (Benefits of Waist Trainers)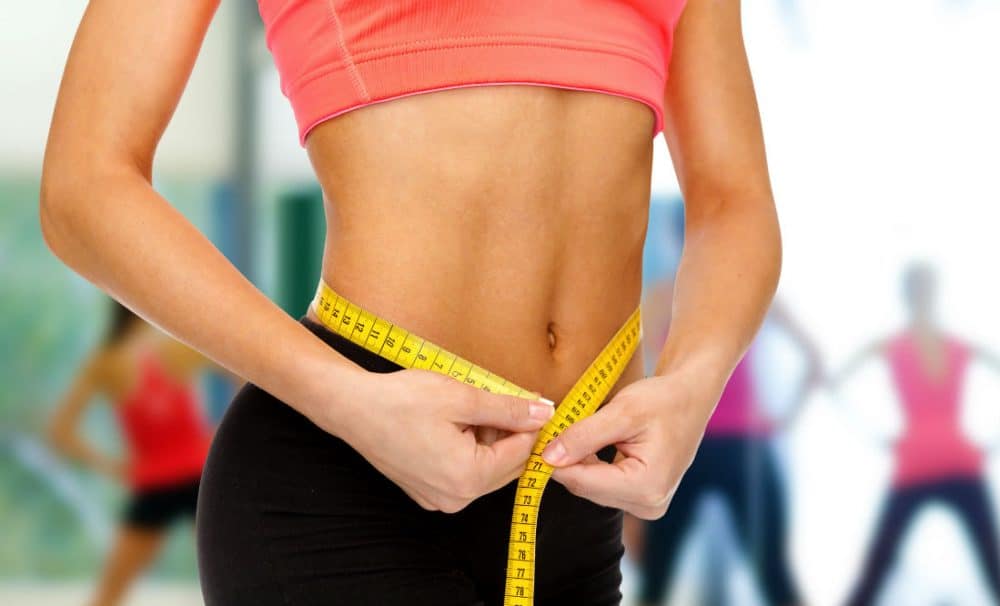 When you want your body to acquire the perfect shape, what's necessary is exercise. Along with a healthy diet! But achieving this goal is both difficult and a lengthy process. The difficult part you have to overcome yourself. As for the time, you can speed up the process. Simply by working out with a waist trainer.
The thing about waist trainers and corsets is that they make the task of shedding belly fat much easier and quicker. Now I'm not saying that you simply put on a waist trainer. And expect to see results just like that. This is not possible. Exercising and eating well are also crucial to the process.
But you certainly can accelerate tummy fat-shedding by working out with a waist trainer. These waist trainers are special kinds of corsets equipped with special features. That is both comfortable and effective when it comes to losing belly fat.
What they also do is reduce your waist size. Along with accentuating your curves! This part provides a temporary fix to your problems. So you can wear waist trainers to make your waist look smaller. Until it actually becomes that desirable size with all the working out and diet!
And the best part about waist trainers, at least the ones I've reviewed, is that they're not uncomfortable to wear. You can make the shapewear a part of your casual and formal outfits. They even go well with gym wear and sportswear.
So if you're interested in buying and wearing waist trainers, know that they can and do help you get rid of your muffin top.
Say Goodbye to the Muffin Top – 6 Best Exercises(YouTube)↓
---
Factors to Consider When Buying a Waist Trainer for Long Torso
Do you think you can just buy any random waist trainer? No, it's not as simple as that. But I am here to make it simple for you. Just keep the following factors in mind…
1. Material
The most common waist shapewear material is latex. And it's because latex is quite stretchable yet very firm. But mainly because latex delivers excellent compression properties. This is something you simply cannot expect with any other material. When taken care of, it can last for many months. And that too without showing signs of wear and tear.
Then there are softer and thinner cotton material waist trainers as well. These are perfect for those living in hotter climates. The cotton versions too have a certain level of latex. To bring forth compression and firmness.
What about if you wish to buy a latex-free waist trainer? That also is an option since latex allergies are not uncommon occurrences. But are such types of waist trainers lightweight and able to repel moisture? Yes, fortunately, they're much like their latex-equipped counterparts.
2. Size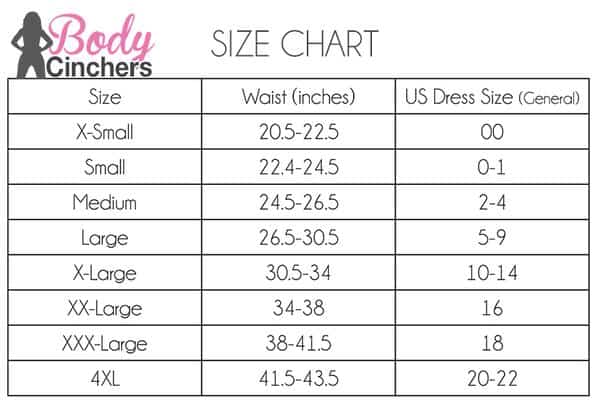 Proper sizing is crucial to the process, wouldn't you agree? You can spend months waist training. And you won't achieve desired results if your waist trainer size is incorrect, to begin with. So don't neglect to look at the size chart provided by the manufacturer.
You have to measure your waistline the most accurately. But what if your size falls between two different sizes? Then go for the slightly bigger size. Instead of suffocating in the slightly smaller size!
Speaking of which, avoid too tight waist trainers. They're not good or safe for health. At the same time, too large waist trainers don't offer favorable results. Even if you choose to wear the thing frequently!
3. Torso Length
Related to size is the torso length. This particular factor is a very important one. As you already know, I have reviewed only long torso waist trainer options in my article. So if you have a short torso, you should look elsewhere.
So what passes off as short torso?
Is your height less than 5 feet, 2 inches? If yes, short torso waist trainers are perfect for you.
And if you're taller than 5 feet, 6 inches, pick a long torso waist trainer.
As for how to measure torso length, here it is. Start from the neck base till your hips.
4. Boning
Waist trainers feature either steel or plastic boning. The former is a more preferred choice. It's because the steel boning is much sturdier and more effective. In comparison to plastic boning of course!
Then comes the number of bones included. The higher the number, the more effective and durable the waist trainer. Also, more often than not, steel boning comes with a sufficient amount of padding. This ensures the bones don't stick out or cause discomfort and irritation.
5. Comfort
So what takes the form of comfort in waist trainers? It can be a soft inner cotton lining. So you're all set to wear the waist trainer for long hours and not feel uneasy.
Even flexibility matters in that case. You obviously don't want the waist trainer to pose any restrictions on your breathing.
6. Adjustability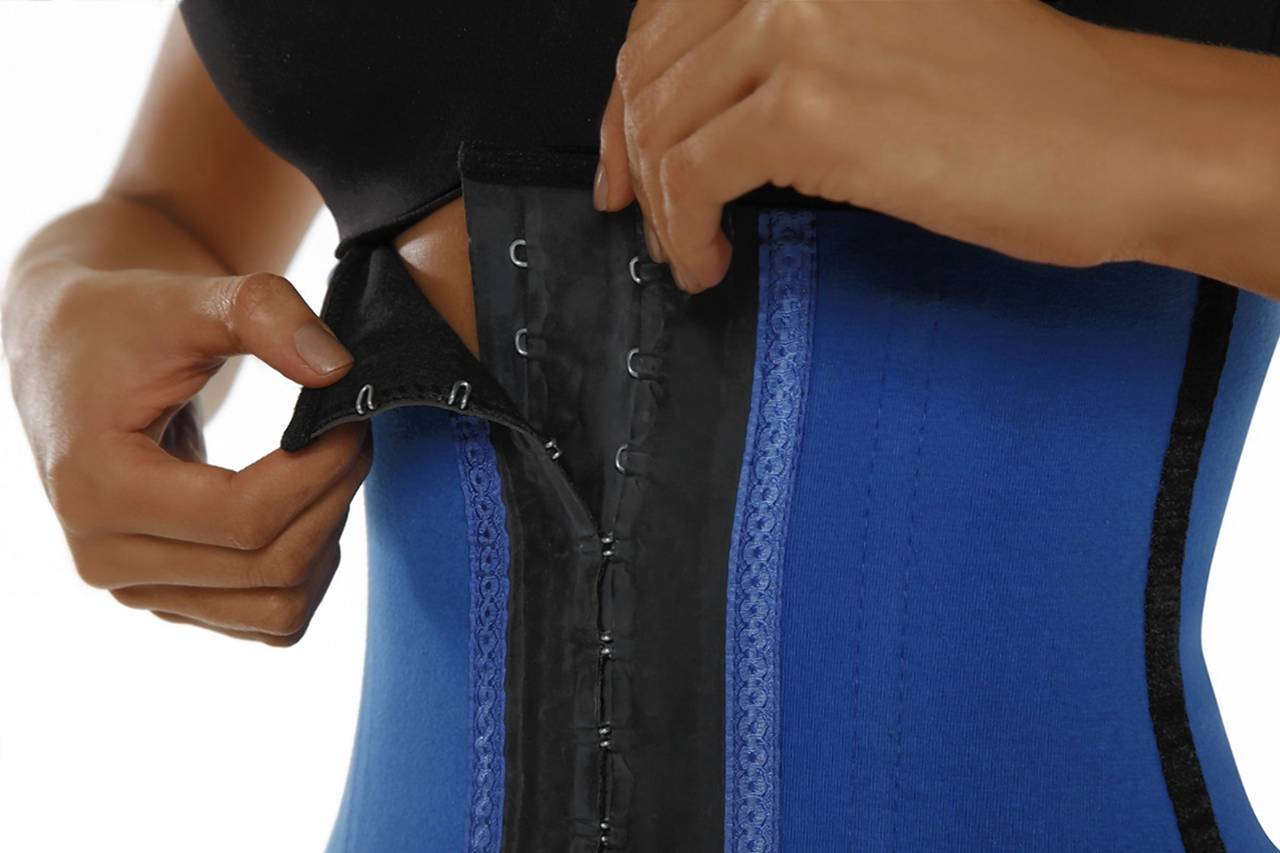 Waist trainers are worn for achieving a slimmer shape, am I right? So the design better have the ability to accommodate your waistline once you actually start shedding that weight. This opens the door to lace-up closures. You can adjust them quite easily. To reach the degree of tightness your body is the most comfortable with.
Then there are hook-and-eye closures too that offer multiple adjustments. These come in handy once you start to size down. 3 columns of such hook-and-eye closures are perfect.
7. Shape
In this department, you get over-bust and under-bust. Over-bust waist trainers certainly provide more coverage. But they're also more constricting. As for under-bust waist trainers, these are a more popular choice. Since the under-bust structure means less, thus more comfortable coverage.
The Final Note
So I have reviewed as many as 10 best long torso waist trainers for you. The clear winner, in my opinion, is the LadySlim by NuvoFit Lady Slim Fajas Colombiana Latex Waist Trainer.↓
I have chosen it because of the immense amount of comfortable compression it provides. Particularly during workouts! Plus, the waist trainer looks great with gym wear and other types of clothing.
You can wear this or the other 9 long torso waist trainers for long hours. So your waist training sessions have finally received an upgrade. And this means more effective and faster belly fat-shedding sessions.
Best Waist Trainer for Plus Size Long Torso↓
10  Best Long Torso Waist Trainer For Best Body Shape Comparison Table