How do Guys Wear Skinny Jeans Without a Bulge
Our Editors independently test and rate the best products. When you buy through links on our site, we may earn an affiliate commission,at no cost to you.
Skinny jeans are a trend in jeans for both men and women that has grown in popularity. Chosen for their comfort and the stretch that they include, offering free movement and all-day easy wearing. Men may find that without the right fit, pocket placement, and undergarments, these may create a problematic bulge. Paying attention to these concerns, can be minimized, and using long shirts or blazers when needed can allow almost any man to comfortably wear skinny jeans.
Choosing the Right Fit
Each brand and style of jeans fits differently than others. This requires trying on different styles and different sizes to find the right fit. When selecting skinny jeans, it may be necessary to purchase a size or two larger than in a relaxed fit. It may also be necessary to select a pair that have a lower rise than others, which creates a better fit and allows more room.
For those who have a larger waist, it is imperative to select a pair that fits well and doesn't create a bulge over the top of the pants. This will be uncomfortable for the stomach, and while a longer and loser fitting top can help to reduce the visibility of the muffin top, it can still be noticeable and will remain uncomfortable especially when seated.
Pocket Positions
The positioning of the pockets on any pair of pants can adjust how they fit and how they appear with anything placed in the pockets. Having keys, a wallet, or a cell phone in the pocket of a pair of relaxed-fit jeans will blend better, while those same items in the pockets of a pair of skinny jeans will create an easily visible bulge that follows the shape of the item. Look for jeans that have front pockets which are smaller and higher on the hips with lower back pockets that can minimize that effect and create a smoother appearance.
Shirts and Blazers
Long shirts that need to be tucked in will certainly create lumps, bumps, and bulges in the jeans. For skinny jeans, it is best to wear shirts that are not required to be tucked in but that fall to the waist, or longer if preferred, without being tucked into the pants. Alternatively, a blazer that falls past the waist and just beyond the hips will over camouflage for shirts that are tucked in, keys, wallets, and cell phones in the pockets. They are able to cover the pockets both in the front and the back, and many will have their own pockets that a phone can easily be slipped into without affecting the fit or the lines of the jeans themselves.
Undergarments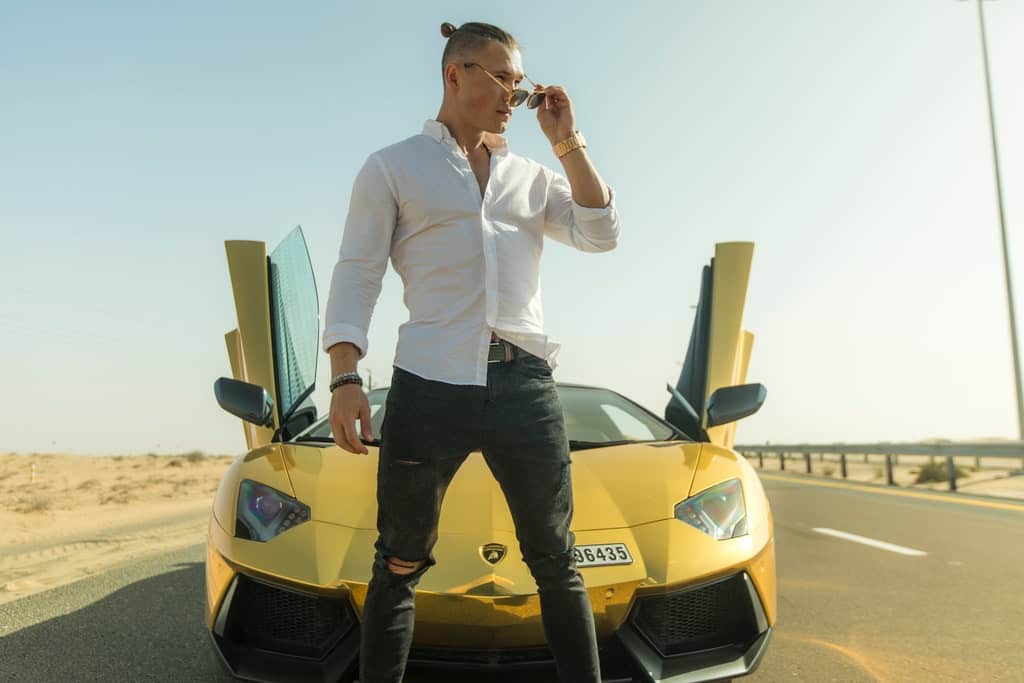 Like tucking in a shirt, other garments can also cause a bulge including boxers. Opting to wear boxer briefs or a pair of briefs can avoid lumps from the fabric gathering. They will keep their place, not gather near the legs, and won't shift during the day to create discomfort or other concerns.
---
Any man, of any body shape and size, can wear skinny jeans if they take the time to find the right fit, the right size, and pair them with the correct shirts. Skinny jeans aren't just for ladies, but for anyone who likes the fit and the style.