What is a Tarzan Bikini?-Style Advice ,Pictures & Interesting Facts
Our Editors independently test and rate the best products. When you buy through links on our site, we may earn an affiliate commission,at no cost to you.
A bikini is a swimsuit that comes in two pieces, a top, and a bottom. They may be in many different styles and can offer a wide range of coverage and looks. To be considered a Tarzan bikini it must have open sides that are tied close.
Styles of Tarzan Bikini Tops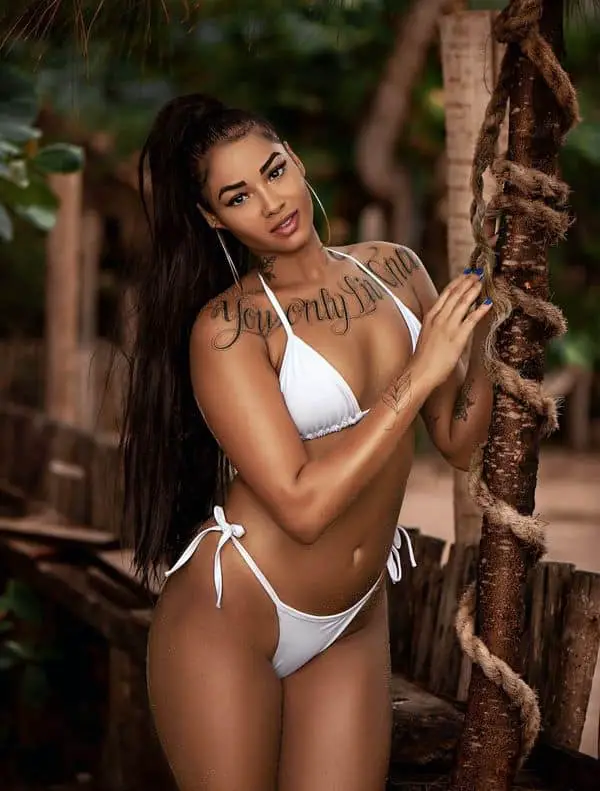 A Tarzan bikini can come with many types of tops for the swimsuit. A tankini top is styled as a tank top with a spaghetti strap, tie straps, or even halter style tops. They are longer than other alternatives and offer more coverage than shorter ones. Crop style tops will offer full coverage but are shorter than a tank top, reaching above the midriff. These can have different types of straps including skinny or wide straps and can be chosen to have the most flattering neckline for each wearer.
Smaller bikini tops are created with triangles or other shapes, that are attached with string to each other and around the neck. The string or other material that is used to run through the pieces and tie them closed is easily adjustable to fit correctly.
Styles of Tarzan Bikini Bottoms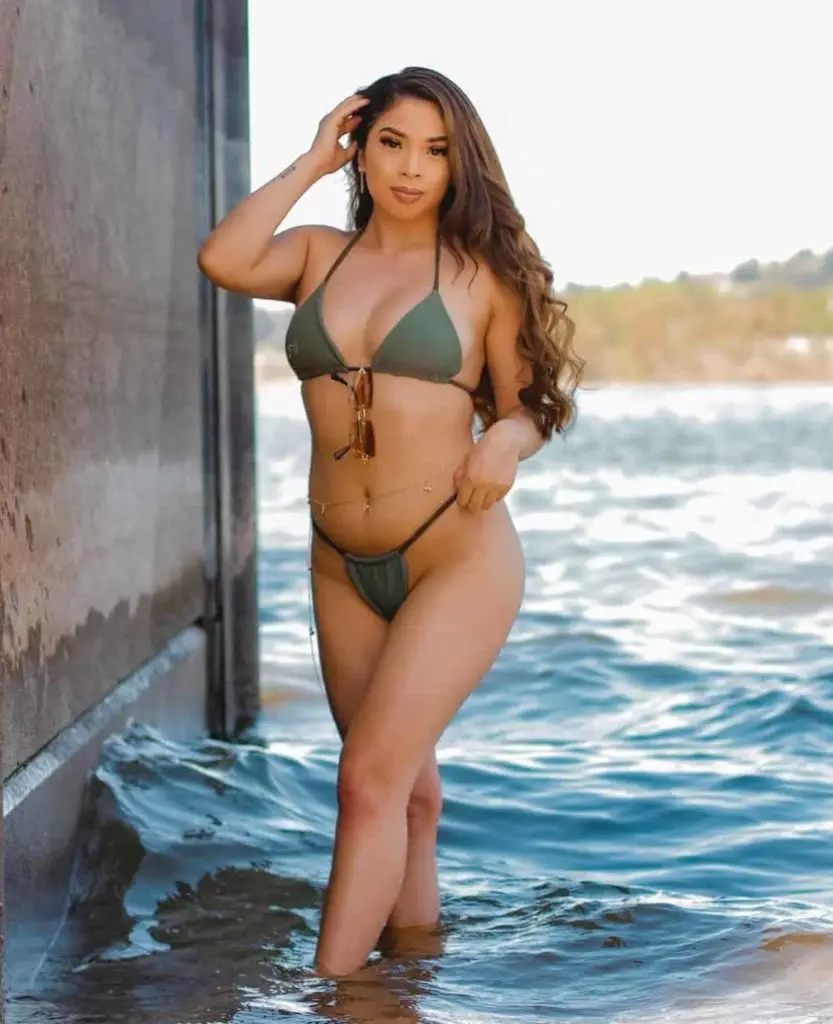 The Tarzan bikini bottom can be many different shapes but will tie together on each side.  Often shaped to appear as a triangle on the front and back, they are a new version of the curtain string bikini of the 1980s. A string bikini is available in a thong style, with no back, or with a slim back that is cute to over just enough coverage for comfort. As this bikini returns to popularity there are many variations, color matches, and other options available.
History of the Tarzan Bikini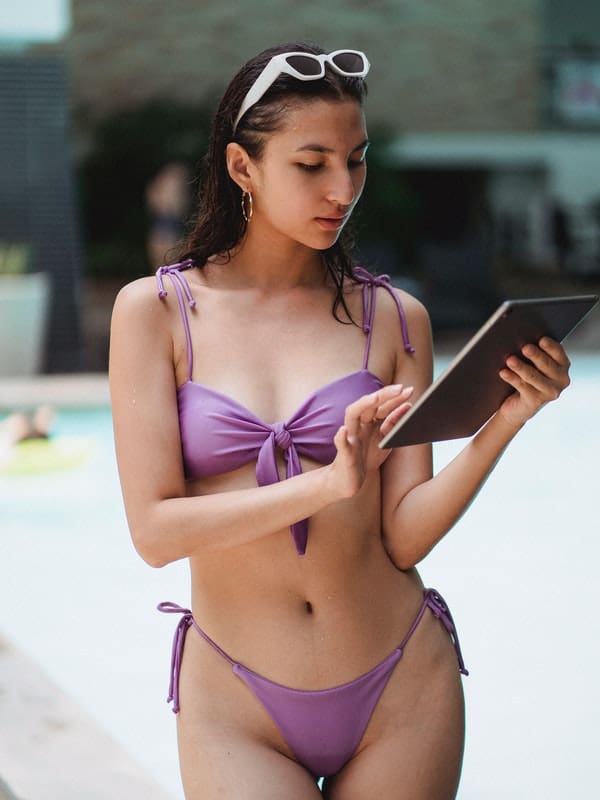 While the new versions are very on-trend and have been adapted for the top colors, styles, and designs for 2022, the original string bikini is decades old. Like many fashion trends, this one has been popular, faded out of regular use, and has found its way back to a surge in popularity. It offers minimal coverage that is necessary and supplies a freedom from restrictive swimsuits. However, it does increase the area of skin that can become sunburned and requires proper treatment.
Each tie must be tied correctly, and while some styles will wrap around the waist for additional details, the strength of the knot holding them closed will be what keeps the swimsuit on. They can be created with enough string to wrap in original ways and make patterns before being tied, or they may be simply a string for the top and two for the bottom, that requires tying at the side.
With the addition of new and varying tops, the Tarzan bikini can be altered to suit almost any personality. They are easy to travel with as they take up minimal space, and can be washed and dried with any other swimsuit. Suited to the beach and the pool, they are great for lounging on the beach or poolside.