The Best Large Band Small Cup Bras-(Poduct Review and Buying Guide)
Our Editors independently test and rate the best products. When you buy through links on our site, we may earn an affiliate commission,at no cost to you.
The misconception
It is a common misconception that all plus size women who need a big band size, have big breasts to go with it. It is simply untrue. You can have a large frame and still have a small cup size. Vice versa can also be possible, where the bust is large and the waist is small. Thus, know both the size accurately and wearing that is important.
Best bras when you have gone through breast reduction surgery or mastectomy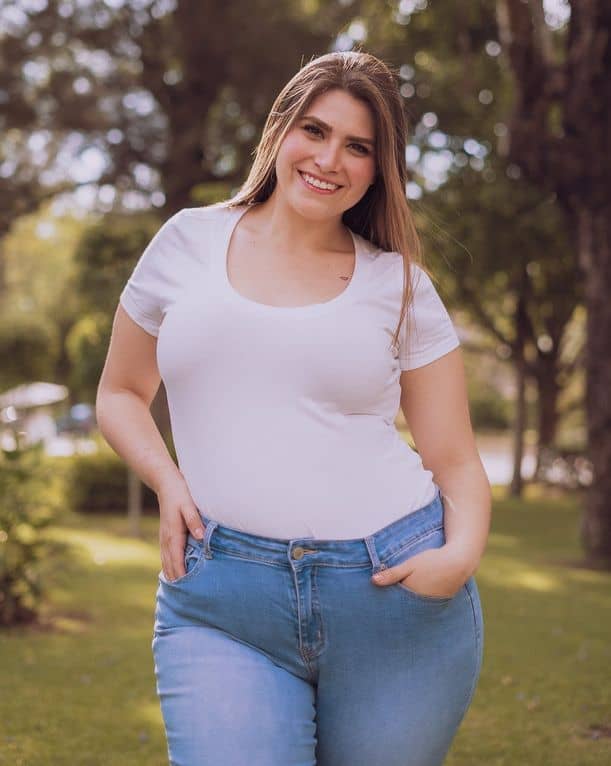 Large bands and small cup bras mastectomy bras are perfect for post-surgery looks. Even if you have not gone with the implants the pocket space often contains space for the implants or has microfiber filling for the faux breast effect. In case of breast reduction, when wounds have healed properly you can go for any type of bra. Just always remember to wear your size.
The 10 best large bands and small cup bras
To make sure researches for the rare size easy as streamline, we have narrowed down some of the greatest and worthiest brands. They specialize in manufacturing the rarities that you long for in terms of large bands, small cups as well as large bust sizes.
 We have covered everything you need to know about bras that will help make the decision. Considering the specific requirements for back fat, mastectomies, and size guides we have summarized and sorted the following 10 recommendations for you.
In addition to that, we have also nominated the bras for their best characteristic and quality. The listed pros and cons will also paint a clearer image of everything.
Without further ado let's take a look at these bras and all they have to offer!
Leading Lady Women's Plus-Size Padded Lace Underwire Bra-

Perfect for large busts
The unique scalloped style of Leading Lady Women's bra is its unique feature. Such stylish designs are seldom found in bras designed or plus-size women. This bra has a big variety of sizes ranging from 34A to 48DD. Five vibrant colors are available for the customers to choose from. While being a stylish product, the bra is also very comfortable with molded cups for breast support.
The scalloped neck design is so made that it shows just the right amount of skin. With adjustable straps, you can provide extra support to your breasts without harming your skin. The fabric is soft and breathable with underwires to provide firm support. A wide back strap helps to avoid the bulging of the skin. A perfect fit is provided by 4 eye and hook closures that keep the bra in the proper position.
Pros
 

Adjustable straps
Wide range of sizes

 
Cons
Hand-wash only
Underwire gets uncomfortable.
Our take:
This is a must-have product for all plus-size ladies for its wide range of sizes and comfortable fit.
BESTENA Sports Bras for Women, Seamless Comfortable Yoga Bra with Removable Pads-

Best for plus sizes in sport-styled bra
How many times have you worked out with an uncomfortable bra? well, those days are long gone. BESTENA brings the best pull over fit, seamless yoga bra for all your meditation needs. Whether it is low impact exercise or everyday tasks, this basic staple bra can provide you with an airy, loose, but firm fit for your breasts. The wide elastic straps of the bra prevent it from digging into the skin and cove the back fat.
Sizes vary from Small to 4XL and accommodate all sizes of breasts. For extra shape, the removable pads can be used as well. It is available in 3 basic colors of black, white, and nude. Women who are uncomfortable with itchy underwire bras can opt for this soft, flexible bra to make their days peaceful and stress-free.
Pros
 

Elastic straps
Removable pads
Cons
Only 3 colors
Less stability for breasts
Our take:
BESTENA yoga bra is a perfect option for a hot summer day. Its light fabric and flexible design make it breathable.
Warner's Women's No Side Effects Wirefree Backsmoothing Contour Easy Size Bra-

Best for back fat smoothing and contouring
Most bras tend to make back fat prominent. The tight and slim straps chaff into the skin, leaving red marks and rashes. Warner's Women's Back smoothing bra solves the back fat problem and provides a soft and loose fit with its wide stretchable straps. The bra-cups are contoured to provide extra shape and element to the breasts, and additionally, side panels help hide the side-breast fat as well.
It is available in 5 neutral yet unique colours, these bra sizes ranging from SMALL to 2XL. Therefore, it can be worn by women of all shapes and sizes. With 92% Nylon and 8% spandex, it is breathable, comfortable, and overall a compelling solution to the back fat. The absence of an underwire makes it less hard on the body.
Pros
 

No underwire
Wide back coverage
Cons
Only neutral colors
Straps not adjustable
Our take:
This bra is the best option for people who are looking for extra back coverage to hide the back fat. The simple design makes it a staple wardrobe piece.
Curve Muse Women's Plus Size Unlined Semi-Sheer Balconette Underwire Lace Bra
Finding attractive bras that do not compromise comfortability is an extreme sport. That is why Curve Muse has designed an elegant bra without putting a cross on comfort. Available in 34B/48DDD sizes, the unlined underwire bra comes in six stunning colours. Lateral pads present in the bra help shape the breasts, while the soft lacy fabric gives you a comfortable and laid-back fit.
All these qualities are enhanced without holding back on the design of the bra. With the number of sizes available, women of all sizes can buy this elegant and attractive piece. The straps are adjustable and allow enough room for the wearer to breathe comfortably. It perfect for everyday wear, whether indoors or outdoors, and comes in a pair of twos, with different colors and sizes of the customers' choice.
Pros
 

Multiple colors
Stylish and elegant design
Cons
Our take:
This is a perfect option for women who want to go for an elegant style bra without compromising on their comfort and support.
5.DHX Women's Strapless Bandeau Bra with Clear Straps Multiway Removable Pads Plus Size Bras for Large Bust-

Best for multiple styling
With the hot summer just around the corner, it is high time to put on light strapless dresses, and what is more perfect for summer than a strapless bandeau bra? DHX brings a strapless bra with removable clear straps and pads. The size range includes extras Of DD, E and F in the collection. Anti-slip locks under and over the bra cups hold the bra tightly and in place. The simple and elegant design of the bra makes it a versatile piece that can be easily fashioned with a blazer and pants for a refined look.
It is especially good for women with large busts and is available in cups A through G. plus size bras usually do not accommodate such a versatile piece in their collections, therefore DHX's bandeau bra is the best option for bigger women to buy. The back extender works for women with back fat and provides extra coverage over it.
Pros
 

Detachable straps
Versatile styling
Cons
Our take:
DHX's bandeau bra is a good option for all women because of its multiple styling ways and detachable straps.
6.Rosme Womens Balconette Bra With Padded Straps-

Best for uplifting and DDD
Rosme is another name when it comes to size variety and diversity in D cups. If you are looking for size variety along with enhanced breast shape and shelf-ing then the Eliza collection is amazing for you. The size range goes from 32B to 48 H and has size D, DD, DDD for all the lengths of the bands. The gorgeous size collection makes it a perfect item for the plus size busts that are not readily available.
The elastic blend of fabric offers perfect and effortless fitting around the waist and bust. The horizontal cut of the balconette style enhance your breast size and make them look gorgeous under any formal wear. Underwire adds to the effect and padding the strap keeps you comfortable and breezy. It is made for high quality imported fabric from Latvia and chic colours add extra grace to the style.
Pros
 

A large variety of the D sizes
Adjustable and padded
Enhances breast shape
Cons
Not suitable for smaller bust
Our take:
For D size in the most amazing Balconette collection, this article is a must-have for your casual as well as formal wardrobe.
7.Anita Women's Lisa Seamless Wireless Mastectomy Bra-

Best for small busts and large frames
This gorgeous piece from Anita caters to the needs of the people that are on the ends of the spectrums in terms of sizes. The size charts show the range of 34AA to 48BB. It means that this bra is perfect for small busts with large or medium body frame sizes. Miraculously, you will find the AA size even in the band size of 48. Thus, this bra is a perfect fit for the small than standard bust size and larger waists.
Unlike most mastectomy bras, it is not boring and comes with jacquard pattern fabric atop. It has pockets for the breast prosthetics in case someone chooses not to have surgical fillers placed. It also comes with the moulded cups with microfiber breast forms. Padded straps are adjustable and deeply comfortable to prevent piercing into the skin.
Pros
 

AA-size available in all bands
 Perfect design and adorned
 Extremely comfortable
Cons
Not suitable for the plus sizes and bigger busts
Our take:
If you are looking for an AA size with the bonus of mastectomy style bras, then this gorgeous bra is the perfect option for you.
8.Rosa Faia by Anita Women's Twin Soft Cup Comfort Bra-

Best for Cup size diversity
Rosa Faia is a dreamy bra that is comfortable and has diversity and variety when it comes to sizes. The size range includes 34A to 48C. The incredible thing is that each band size comes in all the cup sizes including A and up to E. Anita Women shuns away from the difficulty of finding A cup in the size of 48. The nude shades and beiges will not show under light colour shirts in summers. Moreover, it will effortlessly let you pull off a casual look you want.
It is made of nylon and elastane blend that offers comfortable fitting around the waist and the bust. The soft padding gently cups the breast and does not suffocate them or cause pain due to the thick and hard pad. It does not come with the piercing underwire making this bra a perfect fit for everyday casual wear.
Pros
 

Small cups and large band available
Imported fabric
Soft padding
Cons
Don't cover extra smalls or large
Our take:
If you are looking for a large band and small cup size diversity in nude colors then Rosa Faia by Anita is a perfect choice for you.
9.Fruit of the Loom Women's Built-Up Tank Style Sports Bra-

Best for fuller coverage
Last but not the least, we have a comfy sports bra by Fruit of the loom. For the ladies that like the fuller coverage and want to keep the straplines away, this article a perfect piece. From beige and nudes to the rich dark shades this sports bra offers variety when it comes to colors. The tank top style allows more downward coverage as well and lets you carry it as a singleton piece with the tank top or overall.
The size available include from 34 to 50. Thus, it perfect for the bodies that fall in the middle of the spectrum on the size chart. The stretchy blend of the fabric and securing waistband allow effortless and comfortable fitting around the bust. It is easily machine washable without damaging the elastic or fabric. Nonetheless, it is the perfect comfy addition to any wardrobe.
Pros
 

Maximum coverage
Top-like look
 Machine washable
Cons
Our take:
This bra is your best friend if you want fuller coverage in a sport-style bra. It is comfy and airy and does a perfect covering job.
Conclusion:
The above-mentioned brands and their bras are among our best recommendations depending on the diverse needs. Whether you need to work on the posture or tame down the back or you want a larger band, we have got it all covered. Go through the details of all our recommended bras and choose the one that is best suited for your needs. The accompanying guide will also help you narrow down the kind of bra you need according to your requirements. So rock on in your favorite style and colors with confidence!
FAQs
Why are large bands and small cup bras uncommon?
The reason why large bands and small cups are notoriously uncommon is that majority of the people don't fall in such a size category. The most company thus targets the sizes that are commonly in demand and can be mass-produced by the factories. The lack of availability does not mean that people requiring such sizes don't exist. They surely do, the dilemma is that most of us don't know the exact size to wear if it does not fall under the category of standard sizes that already exist in the market. Nonetheless, some brands cover the wider spectrum and the sizes on the ends of the spectrum, which are below zero and plus.
How do I know I need a small cup and a large band?
A thorough understanding of the complete size chart for bras is needed if you were to determine the size you need. The major measurements that are needed include bust size and under bust sizes as well as the cup size. If you have a small breast and a body structure that falls in the category of large frames then there is a possibility that you will need a small cup with a large band.
There are several online calculators that you can use to determine the size. In case you are unsure any renowned bra store will help you determine your size if you ask them. If all of these options are not workable, then read our method mentioned in the buyer's guide portion of this article.
How are small cup sizes measured?
Smaller cup sizes are measured in alphabets and degrees of repetition. A is the smallest cup size and the size increase with the alphabets. The smaller sizes that are outside the range are labeled by adding additional alphabets. For instance sizes below 'A' are indicated by adding another 'A', thus it becomes AA, which a smaller than A. More alphabets are added when to indicate the further decrease in the size.
What is the smallest cup size?
'A' cup size is often known as the smallest size of the cup. Contrary to popular belief, that is not the case. The reason why this notion is common is that the sizes are known to start from A and often this size is not available very commonly. Nonetheless, that is not the smallest size. Sizes AA, AAA and even AAA are available in the market which is smaller than A.
In other words, more than several alphabets smaller the size will be. These smaller sizes are often accompanied by smaller bands. Thus, finding a large band with a small cup size can be a tricky job. However, we have made several recommendations in the article above and you can find several small cup bras with large bands among our recommendations.
How important is it to wear your cup size?
Cup sizes are made for the bras to appropriately fit around the bust. In addition to that, they also add extra support around the chest. Especially for the bigger busts, bras help relieve the pain due to the extra weight. Even for small busts, the cup enhances the shape of the breast and adds to the figure.
Thus, wearing your size is crucial. If you go for the smaller size, then it will squeeze your boobs making them look smaller their size. The smaller size also affects the proper blood flow to breast tissue which is important for the adequate nutrient supply and overall health. On the contrary, the larger cup size will not fit around the roundness of the bust and leaves a lot of extra space in the surrounding. It will be uncomfortable and visible through the clothes.
How to determine the size of the bra if I have had a mastectomy?
The process of determining the bra size is the same even with mastectomy. If you replaced it with the same size fillers then the size of your bras will probably remain more or less the same. If the fillers are of reduced size or larger, then you are expected to see the fluctuation in the size of your bras.
It is important to remember that you should avoid wearing a bra in the early days of recovery from the mastectomy. It will irritate the fresh wound and result in pain. Only go for wearing a bra when you have fully recovered from the surgery.
Comparison Table of 10 best large band and small cup bras
 

Leading lady plus size
Bestina Sports Bra
Warner's Women
Curve muse Women's
Warner's women
DHX women's strapless
Roseme Womens balconette
Anita women's Lisa
Rosa Faia by Anita
Fruit of loom
Size
34A to 48DD
S-XXXL
S-2X
34B-48DDD
 
32B-48C
32B-48H
34AA-48B
3A-48C
34-50
Style
Padded lace bra
Seamless padded sports bra
Bank smoothing contour bra
Balconette semi lace bra
 
Strapless padded bandeau
Balconette padded bra
Mastectomy Bra for small busts
Wireless, soft pad standard bra
Tank top style sports bra
Material
85% nylon, 15% spandex
Not mentioned
92% Nylon, 8% Spandex
80% nylon, 20% Spandex
 
Not mentioned
58% nylon, 30% cotton, 12% elastane
75% polyamide and 25% elastane
70% nylon, 30% Elastane
95% cotton, 5% spandex
Padded
Yes
Yes/ Removable
No
Yes
 
Yes
Yes
Microfibre breast forms
Yes (soft)
No
Closure
Hook and eye
Pull-on
Hook and eye
Hook and eye
 
Hook and eye
Hook and eye
Hook and eye
Hook and eye
Pull-on; no clasps
Underwire
Present
Not present

Not

present

Present
 
Not present
Present
Not present
Not present
Not present
Colours available
5
3
4
6
 
3
7
9
7
12