The 4 Best Ways to Cover Bikini Nipples
Our Editors independently test and rate the best products. When you buy through links on our site, we may earn an affiliate commission,at no cost to you.
Wearing a bikini is a popular way to spend time at the beach but there are some fashion and coverage concerns with many bikinis. As a bathing suit can shift during activities, may move during swimming, and some may become sheer or see-through when they are wet. In order to ensure that you have the most comfortable visit to the beach or waterpark, there are ways to ensure that you have nipple coverage with more than just the bikini.
Choose the Right Bikini
When selecting a bikini there are a few aspects to consider to ensure that you have comfortable coverage. The material should be meant for wearing in the water, a material that does not become see-through when wet, and while this may seem like it should apply to all bikinis there are many that are designed for wearing outside of the water and from materials that are not intended to get wt.
A bikini should have a liner in addition to the main material that forms the outside of the bathing suit. This helps to keep it from being seen through and adds an additional layer of coverage and can ensure the color and pattern on the bikini remains the intended colors. The material for the inner lining is often different than that of the outer layer and is most often white or beige in color.
Selecting the correct size is necessary for any clothing item, but especially a bathing suit. One that is either too small or too large will allow for accidents to happen and can leave you uncovered at the most unexpected times. Choosing the right size may require getting different sizes in the top and bottom, thus buying the bathing suit in two separate pieces rather than those that are already put together in-sized sets. Stores determine which way to sell them so you may need to find a different store if you can't find what you are looking for.
Anyone who is larger or prefers a supportive bikini should choose one that offers built-in support as a shelf bra or similar. This will improve comfort and reduce the risk of it shifting or moving, as well as ensure the nipples are covered.
Use Tape to Keep it in Place
Some bikini tops are intentionally quite small, and they can be appealing to many people but may not offer a lot of coverage. By using body tape, or medical tape, the edges can be taped to the skin and that will prevent it from shifting or moving. The tape will hold it in place and you can move confidently throughout the day and evening, getting the most from your bikini. This can also be used on the bottom of the bathing suit to secure the bottom portion, many use this to ensure the bottom stays covered.
Use Nipple Covers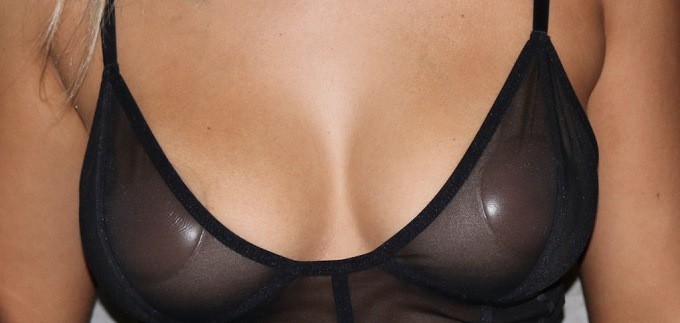 Using nipple covers or pasties is another alternative to ensuring nipples are well covered in a bikini. A nipple cover is a reusable shield that is adhesive and can be placed over the nipple. Many are made from silicone for comfort and to be easily reused. They can be hand washed with gentle soap and warm water, allowed to air dry, and then stored in their case until the next use. Often a simple circle they are meant to cover the entire area of the nipple and areola to ensure that they do not show through a bra, bathing suit, or top. Using this can create a smooth line under clothing and will not show through a bikini or other clothing, and if the bikini top does slip the nipple cover will remain in place and cover the nipple. They are available in many shades to match any skin tone and will blend easily when worn without drawing attention to them.
A pasty is similar in intent but made in a different way. They are made from a thinner material and feel similar to a Band-Aid. They are available in many colors and shapes and will fit well under any bathing suit or other top. Many are reusable though some are intended for only one use and the adhesive will not remain active after use.
Where neither of these is suitable a waterproof Band-Aid or waterproof medical tape can be used in their place. Either will shield the nipple and keep them from showing through the material and will maintain coverage if the bikini top shifts in either way. This can be particularly productive if used in combination with body tape on the bikini top to hold it in place.
Click the link below to choose the best nipple covers:
Adhesive Bra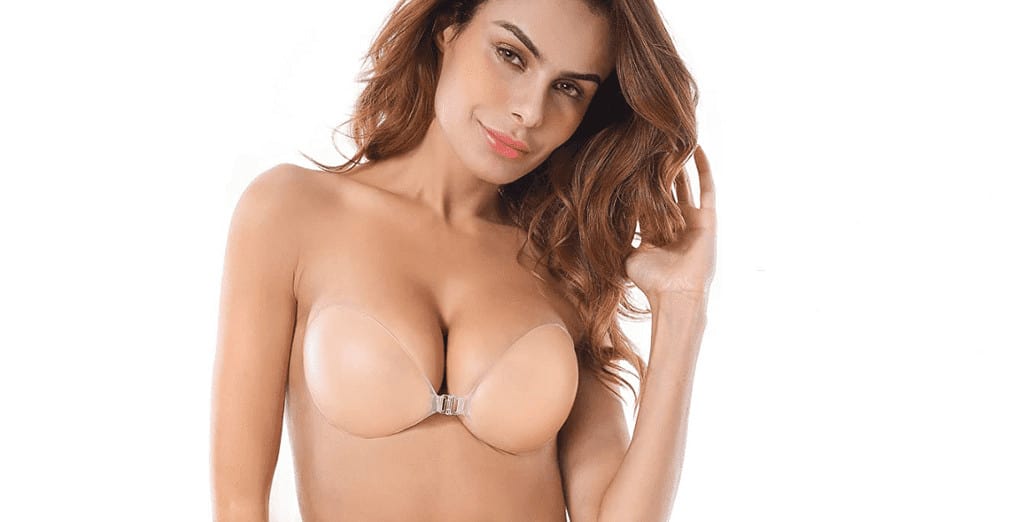 Some will turn to a bra underneath a bathing suit or a bikini to improve the support that they feel and add an extra layer of protection to cover the nipples. A cloth bra will not work in this scenario, but some silicone adhesive bras may be used if there will be no swimming or chlorine. They support the breasts and cover the entire breast as well as the nipple. This type of bra is easy to apply and remove, and when smaller than the bikini top it can be covered completely by the top. Available in many shades they can match the skin tone and offer support and coverage, and they offer many different styles and shapes that are suited to many outfits as well as some bikinis.
Click the link below to choose the best Swimwear Bra Inserts:
Wrap up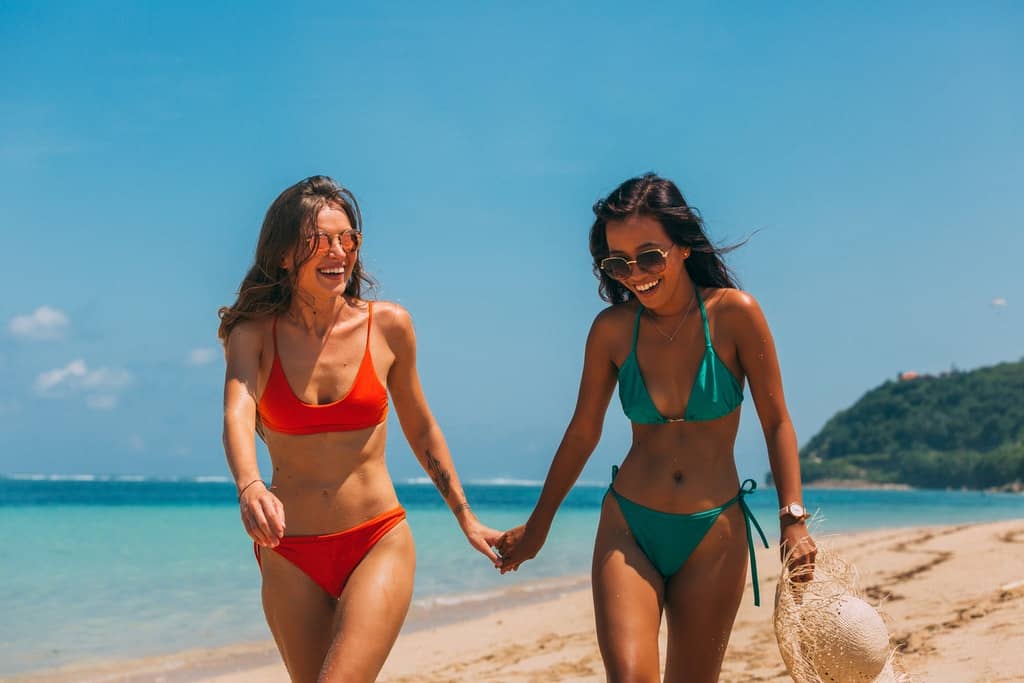 It may take a few different methods to find the right fit for each bikini and for each individual. Investing in a few pieces may allow you to find the right fit for the right bathing suit, and allow flexibility in both bikinis and other clothing.
Read More: