How to Choose the Best Vasectomy Underwear? (Do's and Don'ts You Need to Know)
Our Editors independently test and rate the best products. When you buy through links on our site, we may earn an affiliate commission,at no cost to you.
Would you believe me when I say that most men have had a bad experience of vasectomy? Not because they're run into trouble during the surgery. It's because most men don't wear the right vasectomy underwear after.
The recovery period post-vasectomy is not long. And you probably wouldn't have to wait longer if you wear the correct underwear. The vasectomy procedure may take 30 minutes tops. But the recovery can last for about a week. Maybe more if you don't wear supportive underwear.
Vasectomy underwear is a form of secure and tight apparatus. Its perks essentially include cushioning the stitches. But what's also important is eliminating sweat, breathability, and tightness. So nothing moves or rubs against the underwear's fabric or thighs.
So let's get to the part where I review some of the best top-selling styles of underwear that are perfect for your post-vasectomy trauma!
Best Underwear After Vasectomy – Top 5 Choices
#1 Natural Feelings Soft Cotton Open Fly Boxer Briefs –

Top Choice
Emerging as the top recommendation, these boxer briefs are the most supportive to wear post-vasectomy. It's a pack of 5 made using the most appropriate fabrics. The list includes cotton and spandex. While the one is good for moisture control, insulation, comfort, and durability. The other is great for elasticity, perspiration resistance, and breathability.
The underwear features a very functional open fly. This brings tons of convenience into the picture, no doubt about that. Let me also mention that the cotton material used is natural and super soft.
On top of that, the pair offers all the elasticity you demand post-vasectomy. To facilitate speedy recovery. That means no accumulation of sweat and moisture. Along with no bad odor!
Now let's get to the waistband. It's wide enough to conform to your body. When the waistband is wide like this, you can expect comfort to last throughout the day. Because that means there's no pulling or tightness around your waist.
Next comes the double-layered, soft, compression-free 3D pouch. To be honest, this is the very reason why the current pair ranks as the best underwear after vasectomy. This pouch is stitched manually for delivering superior comfort. And it keeps everything dry down there.
And lastly, there's the extended leg design. That keeps chafing after vasectomy miles and miles away. Plus, these are legs that don't ride up at all.
Natural, super soft cotton fabric.

Double-layered, compression-free 3D pouch.

Wide waistband and seamless design.
Waistband reaches the belly button, thus high waist.
#2 Papi Men's 3-Pack Premium Performance Cotton Jock Strap –

Best jockstrap for support after vasectomy
Why wear jockstrap after vasectomy? Here's why, and the reason takes the form of Papi Premium Performance Cotton Jock Strap. It's a pack of 3. And each piece is designed with 100-percent cotton. That means the jockstraps have the ability to keep moisture under control. Along with providing insulation and comfort.
You should also know that cotton is a hypoallergenic fabric. So it's not going to cause any irritation in your area. And this is much-needed post-vasectomy.
Moving on, the modern fit of the jockstrap consists of a comfortable waistband. Then there's the contoured pouch equipped with a center seam. This gives additional support to keep you more comfortable and relaxed all the while.
About the waistband, there's one more important piece of information you might want to know. The waistband of these jockstraps is reinforced. To deliver exceptional comfort. On the waistband, there's a heat transfer tag. This goes a long way when it comes to creating a non-irritating and smooth feel.
The roomy pouch is double-layered. What about the straps? Do they feel comfortable? I don't see why not. They're soft and offer an optimal amount of hold. Without any tightness or constriction.
Needless to say, the jockstrap is comfortable, functional, and sexy. And that fact that it offers so many great benefits for vasectomy recovery makes it even more appealing.
Sleek cut and super soft cotton construction.

Cushioned elastic waistband.

Highly fade-resistant and incredibly durable.
Too thin waistband twists easily.
#3 Shock Doctor Jock Strap Supporter –

Best jockstrap for athletic activities
Maximum protection comes with high-performance underwear. If you agree, then here's something you might like in case you're an athlete. Or a fitness enthusiast. The Shock Doctor Jock Strap Supporter is specifically designed for athletic activities. And let me explain why.
The jockstraps offer the best blend maximum protection and premium comfort. The breathable stretch mesh and secure fit is yet another very practical combination. As it paves the way for not only maximum comfort. But also an unrestricted range of movement during your athletic or workout activities. No need to skip these sessions just because of a vasectomy!
As you can see, there are many unique features here. But the best of the lot is the Ultra Carbon Flex Cup. With its multi-layered protection, this cup is designed for shielding and transferring shock. It moves all the impact away from your vulnerable areas down there.
Then comes the anti-odor, breathable stretch mesh. This wrap-around supporter brings into the picture maximum comfort and a proper fit. Even the waistband is nothing short of extremely comfortable. Thanks to its micro-knit quality.
But, without the shadow of a doubt, it's the Ultra Carbon Flex Cup that makes the most impact. After all, post-vasectomy, you demand this kind of protection during athletic activities.
4-way stretch mesh with comfort waistband.

BioFlex Cup for impact protection.

Anti-odor, moisture-wicking technology.
Stitching is prone to coming off too soon.
#4 Calvin Klein Underwear Men's Ultra Soft Modal Boxer Briefs –

Best boxer briefs after vasectomy
For men who love the idea of wearing ultra-soft modal boxer briefs.That rank as the best underwear after vasectomy. These Calvin Klein boxer briefs are exceptionally comfortable and luxurious. The stretch fabrication also makes it very supportive and proper fitting.
The shape of the boxer briefs consists of extended legs. So the underwear fits closely, defines your body shape, and prevents chafing. All these things matter a lot. Particularly when you're recovering from the delicate, painful procedure of vasectomy.
The boxer briefs feature a contoured, tapered pouch. That leaves you feeling supported throughout the wear. More support is presented in the form of an updated fit. The legs of the boxer briefs don't ride up either. No matter what movement you're in the process of undertaking.
The modal stretch blend is the best part if you ask me. It's what sets this pair apart from the rest. And let's not forget about the classy and stylish Calvin Klein logo waistband. Along with the contoured pouch and seaming details. These boxer briefs are a very fitting choice.
Not all underwear for men has such a soft and sleek construction. Let alone vasectomy underwear. You don't have to worry about chafing. Nor do you need to concern yourself with the underwear stretching out over time. This is something that happens with cotton fabric, not modal.
The current pair, no doubt, is cooling, comfortable, supportive, and soft. They stand tough against multiple washes even. No matter how many times you wash these boxer briefs. They're bound to feel super soft and look super flattering.
Ultra-soft modal stretch.

Extended leg length prevents chafing.

Tapered, contoured pouch for support.
Just make sure they're original Calvin Klein.
#5 ANUN Men's Mesh Low-Rise Jock Strap –

Best low-rise jockstrap after vasectomy
Made using cotton or just mesh, these jockstraps would lose their charm. It's the blend of chinlon and spandex that makes the ANUN Mesh Low-Rise Jock Strap such a noteworthy choice. Chinlon is a fabric that adds durability to the underwear. So you can expect this one to last for a very, very long time.
However, mesh is added for a breathable, comfortable, and stretchy fit. This underwear in the form of jockstrap for vasectomy is low-rise. To make matters even more fitting and comfortable for you. Since most men are used to wearing low-rise undies.
The fabric feels soft, smooth, and dense against the skin. The snug fit of the underwear ensures everything down there stays in place.And is well-supported.
Let me make it very clear that these jockstraps are suitable even for those with thicker thighs. Meaning muscular men are also highly likely to enjoy the snug yet comfortable fit.
Airy underwear is a must in any given scenario. And so are factors like support and comfort. These crucial aspects are well taken care of in the case of ANUN jockstraps. Even though the pouch is not roomy enough, the pair is plenty stretchy. To make sure stabilization and containment are a part of the deal.
Breathable, comfort stretch.

Snug yet comfortable fit even for fairly muscular men.
Pouch is too small, thus order 1-2 sizes up.
Best Underwear After Vasectomy – Buying Guide
5 Myths About Vasectomies By Jesse Mills(Youtbue)↓
The procedure and recovery of vasectomy is not a pleasant experience. So, at such times, it's only common to look for the best underwear after vasectomy. In fact, many doctors are going to advise you to do the same. Because let's face it, going through the procedure is only the first half of the battle. While the second half consists of recovering from it.
And one of the most important vasectomy essentials is the right kind of underwear. It should be supportive, adjustable, and breathable. All three factors, along with a few more, are a must.
Vasectomy can feel very rewarding if the recovery phase goes well. And for the post-vasectomy period to go well. You have to wear protective and supportive underwear. Certain types of underwear are more suited for such a procedure. Like jockstraps and boxer briefs.
Likewise, certain materials work best when it comes to breathability, comfort, and stretch. Such as mesh, cotton, spandex, and modal. And then there are underwear styles that feature a special Flex Cup design. For protecting and supporting you. Especially during athletic activities.
All of these options are a part of my reviews section. So you don't have to go anywhere else for such functionality.
How To Buy Vasectomy Underwear?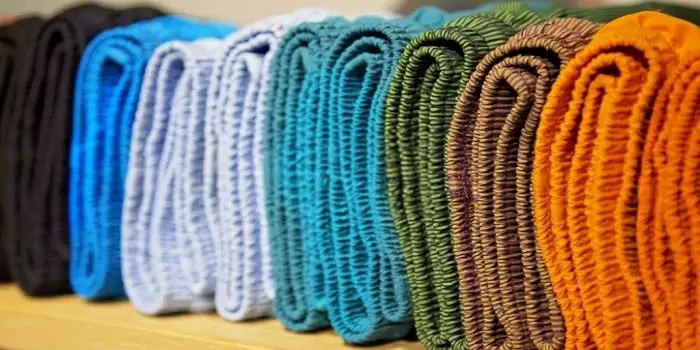 It's true what people say. The best things come in small packages. And vasectomy underwear is one of those things. No matter where you are, wearing the correct underwear after a vasectomy is necessary. It spells out how you're going to be feeling for the next few days.
And as someone experiencing discomfort in that area, don't you want to heal faster?
Find underwear that fits the roles. And what might that role be? It's time to find out.
1. It should be tight
Underwear that keeps your junk tight in a way that nothing moves inside is right. This is what experts will suggest you wear right after you've been discharged. After a vasectomy, you have bandages or padding down there. They need better protection and isolation.
Post-surgical care is much the same after a vasectomy. Proper padding and cushioning to reduce movement and divert moisture. It's the only thing standing between you and faster recovery.
Supportive underwear like briefs or boxer briefs is most recommended. They're breathable and firm. So even if the fabric is sticking to the padding, it won't cause sweating or warmth inside. It stays cool and dry.
2. No riding up
That's the worst thing that could happen in any underwear. The backside riding up is a recipe for disaster. The gauze and padding will move. It may cause chafing, sweating, or even worse, swelling if things get messy.
Make sure the strap or pouch of your underwear is secure. Mostly you will have to tie it around to keep the padding in place. This will also prevent the legs from riding up. Look for a firm and double-layered waistband. Something that sits on your skin and provides complete support.
3. Look for underwear with jockstraps
Jockstraps offer crotch support in athletes. They're also commonly recommended by doctors after vasectomy. They offer excellent compression and safety. A jockstrap will hold on to your sensitive area. But not in a way that it feels too tight or constricting.
Just tight enough to prevent chafing or unnecessary movement. To protect you from nerve damage, swelling, or bleeding.
The right way to wear jockstraps is under boxer briefs. You shouldn't wear jockstraps as is. It's not supportive enough for men post-vasectomy. Boxer briefs are essential even if you're lounging at home.
It's a small thing, a jockstrap, but it can do wonders post-vasectomy.
Don'ts of Vasectomy Underwear
It's important to know something through and through. Even if that means reading about vasectomy underwear backward and forwards. Just like this simple reminder to take care of your privates after surgery.
Don't wear the same underwear daily. It's important to change your underwear to ensure better support. Certain materials when worn for too long tend to lose their touch. They feel loose or baggy or insecure.
Don't work out in vasectomy underwear. Compression shorts are perfect for sweating it out. Although you're not supposed to exercise during recovery. Wearing vasectomy underwear would make it worse. It's breathable and moisture-wicking but not enough to fight real workout sweat!
Don't let the gauze rub against the thigh. There should be enough material protection between your junk and thighs. This is to ensure skin protection from chafing. Skin-to-skin contact can also cause sweating and heat build-up.
Don't just buy one size. Adjustability is important. You never know how your private parts will feel with all that heavy padding and gauze. Going a size up is always best. The perfect size is a myth. Especially when you need proper protection from chafing, sweating, and swelling.
Final Thoughts
Real men wear proper undergarments. It's true for those who think any type of underwear would be able to cut it. Vasectomy underwear for men is a serious consideration. It can affect your recovery even more so than pain medication.
So you get to choose how you feel after a vasectomy. Uncomfortable and itchy or soothed and safe? I've followed through all the important points and the nitty-gritty. How underwear affects your groin? How to best support the gauze and padding? And what not to do when wearing vasectomy underwear?
If you think wearing vasectomy underwear is not an important step. Maybe after reading this article, you'd change your mind. Stay rest assured knowing your privates will be the better for it.
Comparison Table of Best Underwear After Vasectomy
| NAME | RATING | TYPE | MATERIAL |
| --- | --- | --- | --- |
| ANUN Men's Mesh Low-Rise Jock Strap | #5 | Jockstrap | Chinlon, spandex |
| Calvin Klein Underwear Men's Ultra Soft Modal Boxer Briefs | #4 | Boxer briefs | Modal, elastane |
| Shock Doctor Jock Strap Supporter | #3 | Jockstrap | Mesh |
| Papi Men's 3-Pack Premium Performance Cotton Jock Strap | #2 | Jockstrap | Cotton |
| Natural Feelings Soft Cotton Open Fly Boxer Briefs | #1 Top Choice | Boxer briefs | Cotton, spandex |