What is Uni-boob and How Do You Fix It? -A buyer's guide
Our Editors independently test and rate the best products. When you buy through links on our site, we may earn an affiliate commission,at no cost to you.
Find the bra that fits and looks good has always remained the mystery of all times. Most women are unaware of their exact size and play the guessing game hoping the bra will look good on them. Thus, it is a very tricky business that often comes with a lot of other issues. For instance, small sizes can crush your breasts and pierce your skin while a bra larger than your exact size makes your boobs look saggy and unnatural.
Another most common problem that women often get is the appearance of uni-boob. It does not look very appealing and make the dresses look very un-flaunting.  For most people, it greatly affects their self-esteem, confidence level, and ability to carry themselves in any type of dress. In this piece of writing, we will discuss the issue of uni-boob in detail. The bra malfunctioning uniboob and symmastia, which is a more serious condition will also be discussed in detail. In addition to that, we bring you a guide that carries our recommendations of small cups and large band bras to avoid the problem and to always wear your size.
What is a uni-boob?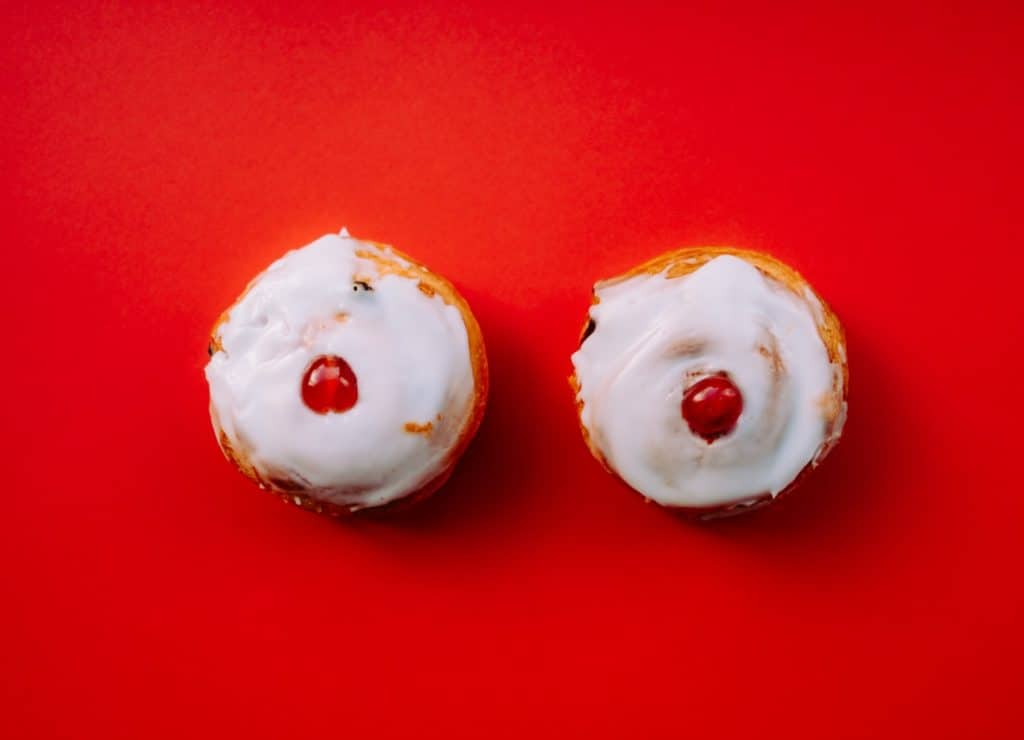 Uni-boob is the appearance of breast in one long hump without the clear differentiation of the pair. It is one of the most common problems that come with wearing a bra that is not made for you. Most cases of uni-boob are wardrobe malfunctioning conditions while some could be more serious than that.
Symmastia is a growth, surgical, acquired, or genetic condition in which boobs grow with no to low gap and appear to be one single breast. Genetically it is very rare, thus most such case is acquired. For instance, women that get breast implant surgery and implants are placed too close to each other give the appearance of one boob. It is not a life-threatening condition but can cause problems mentally and psychologically.
Why do we get uni-boob?
The most common reason behind uni-boob is the type of bra you wear. For instance, there is not enough padding, wire, or cut that prevents uni-boob in the case of a sports bra. In addition to that, the fuller coverage and pull-on closure amplify the appearance of uni-boob. Another reason behind this look is not wearing your size. For example, if you are wearing a larger cup size, there will be a baggy appearance around the breasts even if the band fits around the waist. It can make them appear like one single boob.
I HAVE A UNI-BOOB?! Symmastia | Taboo Topics | Perfect Imperfections Tag | Alexis Gulas(YouTube)↓
Does the type of bra affect uni-boob?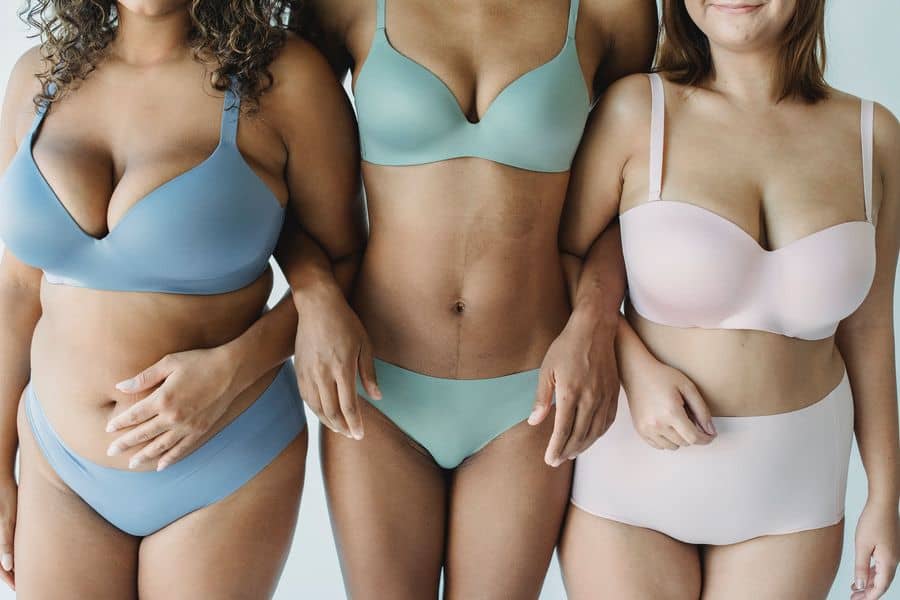 Yes! type of bra affects the appearance of uni-boob and vice versa. Even the fitting of your clothing can drastically change how your breasts look like. Sports bra and bandeau bra are notorious for making your boob like a single breast. It is the reason why they are very sold as padded and for not giving uniboobs every often. Nonetheless, it depends on the size, style, and how you carry your bra to avoid the appearance, because uni-boob may still be there even when you are not wearing a sports bra.
Although, there are some options and choices that you can make to avoid the uni-boob. T-shirt bra and full support wired bras often don't cause uni-boob. Thus, it is recommended to go for these items instead of sports bras or bandeaus.
How can you prevent the look of uni-boob?
Below we have listed some of the ways through which you can avoid the appearance of uni-boob. Let's take a look at these hacks and tips to flaunt your breast gorgeously.
For formal and casual days, choose padded or wired bras or a combination of both. They add firmness to both breasts and keep them separated. The support adds to the paired look and prevents the boobs from merging into one another and getting crushed into a one-boob look.
Try out V-necks and deep cuts
V-neck in both bras and dresses can help prevent the uni-boob look. They separate the boob and add cleavage to the look. The deep cut also creates the illusion of separation and helps you shun the curse of uni-boob.
Hook and eye for closure might be a source of discomfort if you are working out or playing sports, but they definitely can avoid the uni-boob. Clasps add to the support of the bra that is often missing in case of the pullover and keep the breasts separate.
Know your size and wear your size
Another thing you can do is to know your size and wear it. Loose fit and tight bras can both result in the uni-boob look. Another thing you can do is to wear the cup size and the band size accurately that is in your fitting.