What's the Best Women's Panties for Men?
Our Editors independently test and rate the best products. When you buy through links on our site, we may earn an affiliate commission,at no cost to you.
It is the year 2021, and this idea of fragile masculinity that is threatened by the simple existence of panties needs to be binned. Your masculinity or identity is not ruled simply by what you wear and even if it was, then so what? Putting yourself first is the name of the game.
That being said, that men find women's underwear appealing and comfortable doesn't make it easy to shop for. One of the more obvious reasons is because these panties come in a lot of design, color, material, and just structure, and it might take time to find the right ones for you.
While it is different strokes for different folks, a lot of feedback from men who wear women's underwear claim that panty briefs are the best, especially in terms of comfort.
Brief panties offer more coverage than the other time of women's panties. They cover the entire genital area and have a snug fit that makes them preferable to the different types of women's panties. They are also better at maintaining hygiene than most of the other kinds of panties.
Nylon material is said to be the material that men seek the most when shopping for women's underwear. It might the fit or just the way nylon can feel fit and snug against one's body but whatever it is, nylon seems to be leading the race.
Of course, there are a whole bunch of men who are new to this world and who have a round of trial and error to do before finally making a choice on what they want. Regardless, shopping for women's underwear as a man can be overwhelming.
Acknowledging the difficulty a man might have shopping for women's underwear that fits him is one thing but doing something about it is another. We have gone out of our way to look for the best in women's underwear that the market has to offer and the consumer feedback from users both male and female alike, too, and used all that information to bring you the most comfortable and yet exquisite women's panties for men who love to wear them.
In this post, we will be reviewing some of the best and comfortable women's underwear currently in the market for men.
7 Best Women's panties for men
1.The Vanity Fair Women's Illumination Brief Panties-

Best for modesty and

comf

ort.
If you're looking for something that is modest as well as comfortable, then this is the one for you. The Vanity Fair Women's Illumination panties are a full coverage panty that is made of a nylon and spandex fabric that makes it super soft and stretchy. It is very light and doesn't leave panty lines between clothes. The elastic at the waist and thighs are enclosed so that the elastic doesn't touch your skin; this is especially important for men with sensitive skin that might react to elastic contact with the skin. The elastic enclosure also protects the panties' waistband and makes sure they don't get loose too. It comes in a pack of three.
Pros
 

They are very light, soft, and comfortable.
They have an elastic enclosure, which is ideal for sensitive skin and protects the briefs' waistband.
They are full coverage.
They come in a three-pack.
Cons
It is expensive.
The prices fluctuate with the size.
OUR TAKE: 
These panties are ideal for comfort for any body size and can be worn under any clothing without the risk of showing and panty lines or worry about sweating. It is also perfect for people with sensitive skin.
2.  The Bali Women's Stretch Brief Panty–

Best for people on a budget.
If you are on a budget and still want to afford comfort, then these panties are the right ones for you.
The Bali women's stretch brief panty is made of a fabric that is a blend of cotton and spandex. What this means is that not only are these panties airy and healthy (because of the cotton), but they also stretch (because of the spandex). They have a high-rise silhouette; this means that they can stretch up to your tummy. It also offers full coverage at the back with an additional in-sewn gusset for comfort. The waistbands here are not elastic enclosed like the previous brand but dyed to match, and it comes in a one-pack.
Pros
 

They are affordable and best for those on a tight budget.
It is made of cotton and spandex, which means they are both comfortable, airy, and allow for a little stretch.
It has a sewn-in gusset, which provides extra strength for the fabric.
It has full rear coverage.
Cons
There is no elastic enclosure, and the waistband is dyed to match.
The waistband might roll after a while.
It comes as a stand-alone.
OUR TAKE:
If you're on a budget and have a limit you want to spend, then go with this brand. It provides the best quality at a low price. The high-rise silhouette also adds something different to this panty than we get with the everyday panty briefs.
3. The Carole Brand – Women's Classic Nylon Panties Full-Cut Briefs (Pack of 3)-

best for all sizes.
Light and soft is the name of the game of the game with this set of panties. They are made of 100% nylon, which makes them very soft and light, but they are a breathable cotton panel to allow for airflow into the genitals, which is healthy. It is also high-rise with full coverage, an elastic band, and comes in a pack of three. It has a wide size range too, and the price range doesn't change with size.
Pros
 

It is made of nylon, so it is very soft.
It is equipped with a cotton panel, which makes it airy.
It offers full coverage.
It comes in a pack of three.
It has a wide size range.
It is affordable, and the price doesn't change with size.
Cons
Because it is entirely nylon, it isn't that stretchy.
It has a tight elastic waistband.
OUR TAKE: 
This set is super affordable with a wide range with a great fit, but they may not be the most comfortable pair because they don't stretch, but they are super soft.
4. The Bali Women's Skimp Skamp Brief Panty–

best overall.
The quality of these is revealed in the fact that they are the brand's best-selling panties. They are very lightweight and stretchy as one would expect from a nylon and spandex fabric. It is high-rise and has both full coverage at the front and the rear alongside a center back seam. These panty briefs also have a cotton gusset and elastic enclosure around the waist and the thighs which is excellent for hyper-sensitive skin which also prevents them from leaving panty lines. It is also super-affordable and budget-friendly and comes in a one-pack.
Pros
 

It is super comfortable and lightweight.
It is budget-friendly and affordable.
It has an elastic enclosure at the waist and the thighs which protect the waistband and are good for sensitive skin.
It doesn't leave panty-lines.
It has full coverage.
Cons
It comes in a one-pack so you can't buy in bulk.
OUR TAKE: 
The Bali's women skimp skamp brief party is properly the best overall because not only is it super affordable, it doesn't compromise on quality and comfort. It manages to combine the comfort of nylon, the flexibility of spandex, and the airiness of cotton in one panty brief and it is still light.
5.The Olga Women's Without a Stitch 3 Pack Tailored Brief Panties–

Best for slimmer men.
The Olga Women's Without a Stitch 3 Pack tailored Brief panties are different from most panty briefs as they are made from different materials than the classic cotton and nylon. They are made from polyester and spandex so they have a different feel than the standard panty briefs. The elastic bands however do not have closure so they may not be ideal for people with sensitive skin. It has full-seat coverage and although it is slightly expensive, it does come in a three-pack. Maybe because of the different material, or something totally different, a couple of users have complained of the elastic being too smaller and the panty briefs being smaller than the indicated size.
Pros
 

It has a different feel from the regular panty briefs.
It has full-seat coverage.
Cons
It is slightly expensive.
OUR TAKE: 
This panty brief is unique in the terms of fabric, and the reviews indicate it might be better for males of smaller or slimmer physique to buy these ones as a couple of reviews suggest that they come smaller than indicated.
6.The Jockey Women's No Panty Line Promise Tactel Hip Brief–

Goes best for lighter clothing.
These panty briefs are made from Tactel nylon and lycra spandex fabric which makes them very light. They are mid-rise so they do not reach as high up as many panty briefs do which make them popular amongst a lot of men. They offer full coverage but at the front and the rear, there is also a cotton panel which is at the crotch area to enable better air circulation in the genital area.
This panty brief is so light and the waistbands and thigh area do not leave any panty line as indicated in its name. It is perfect to pair them with lighter pants; yoga pants or leggings.
Pros
 

It is very light and leaves no pant lines.
It is affordable and the price doesn't change with size.
It has a lower rise than most panty briefs.
It has full coverage.
Cons
 It might be a little snug at the waist for some.
OUR TAKE: 
as the name implies, these panties show no panty lines through your clothes, which, as I said earlier, makes them perfect for lighter clothing. If you're searching for something that is really light and fits at the waist, then might be the one for you.
7.The OUENZ Women's Cotton Underwear, Breathable Solid Comfortable High Waist Soft Briefs –

Best for Plus-size.
This set is made from durable cotton and spandex which makes them very comfortable and breathable. They are very hygienic in that they allow for air to circulate and don't leave you with a sweaty crotch. It is a high rise with a two-inch waistband that is not too tight and a double layer at the crotch. These are especially perfect high-rise panties for plus-size men as they do not leave the appearance of what is popularly referred to as a muffin-top.
Pros
 

It is very comfortable and is made out of durable material.
It is very plus-sized friendly.
It is good for proper genital hygiene as it doesn't let sweat accumulate.
It hugs the body without leaving the appearance of a "muffin-top."
Cons
They are not as light as other panty briefs.
OUR TAKE: 
 Because this set was initially made for nursing mothers and the like, it was made in a way that makes it sure comfortable. Men who love women's panties for comfort should definitely check this out. It is size-friendly and amazing for plus-size people.
Why men wear women's panties?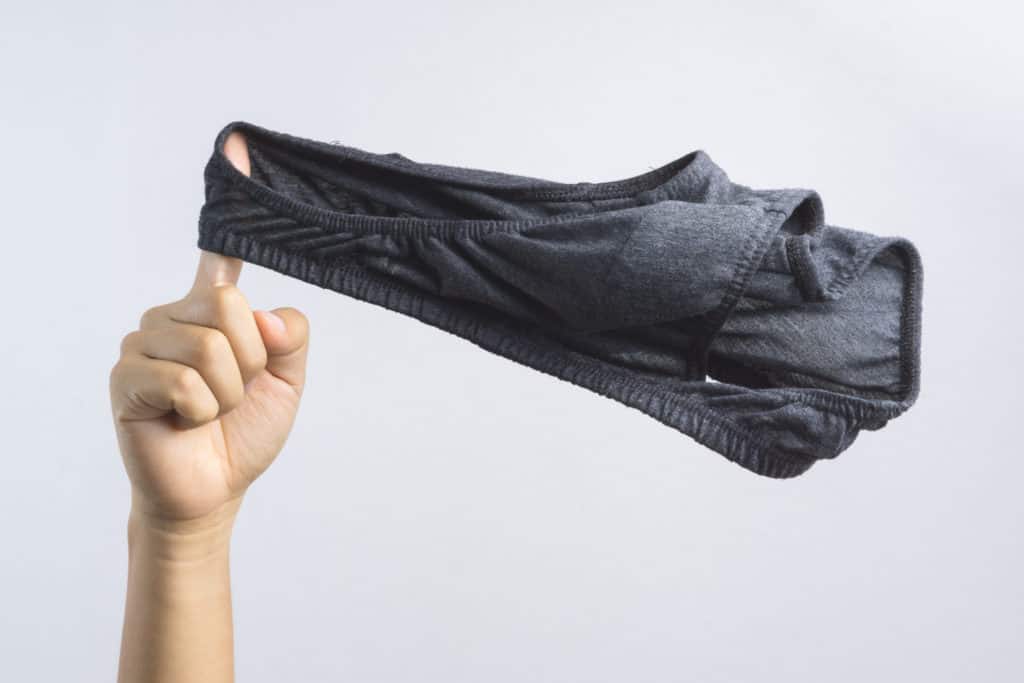 While people might no broadly talk about it, there is an ever-increasing group of men who wear women's panties and underwear. Many stigmas surround men wearing women's panties because of some outdated belief that it makes them less masculine or indicates sexual orientation.  A set of underwear does not determine your masculinity.
Men, regardless of sexual orientation or preference, wear women's panties for various reasons. It could be because:
When women choose underwear, most of the time, the first thing that comes to mind is comfort. Many men who decide to choose women's panties do it because they are more comfortable wearing them. The fit and the feel are right for them compared to most male underwear such as boxers, boxer-briefs, trunks, and the likes in the market. Comfort, however, is not just about how something feels on you but also about you feel in something. For some, it is more about the fact that they feel comfortable and secure wearing women's underwear.
This reason is probably only second to comfort for people of either gender when choosing underwear. Women step into a store and buy thongs or a pair of sexy panties because they want to feel sexy for themselves and sometimes for their partners. If women think thongs make them sexier or make them more attractive, why won't men believe the same? Call it a fetish or whatever, but sexy is sexy.
Panties to some men are more than just underwear, it is an expression of self and identity. It is being free to express what you want to yourself; wearing them beneath clothes makes them feel like they are indeed coming into their identity. It might seem like a little thing, but it is the little things that eventually become big enough to feel like you are true to who you are; your identity.
Should You Buy Women's Panties As a Man?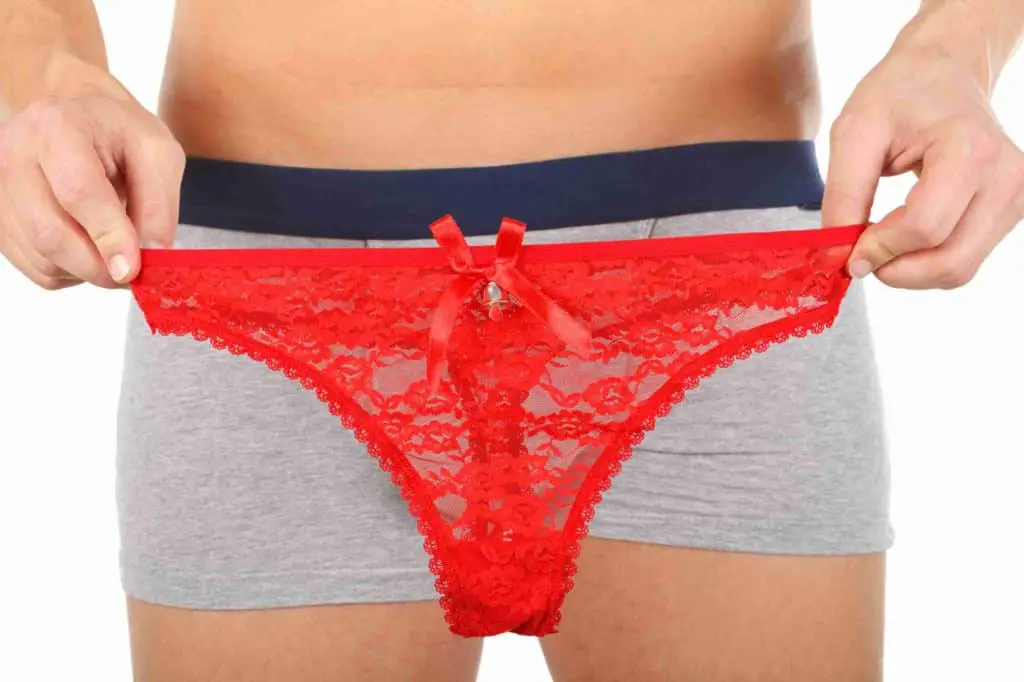 Well, the truth is nobody can answer that question for you. There are a number of reasons why you might want to try out women's panties but regardless of those reasons or maybe even because of those reasons, the best panties for you are the ones you feel the most comfortable in.
Choosing underwear and wearing panties means choosing yourself, your comfort, and even maybe your identity over the social construct of what makes a man. A man who decides to wear women's panties because they make him more comfortable or because they are what he feels best is one who is confident in his masculinity.
This review is supposed to aid you in your decision to pick comfort over conforming.
Comfort, Hygienic, and light-weight are some of the many advantages that come with wearing women's panties.
How To Choose The Best Panties For You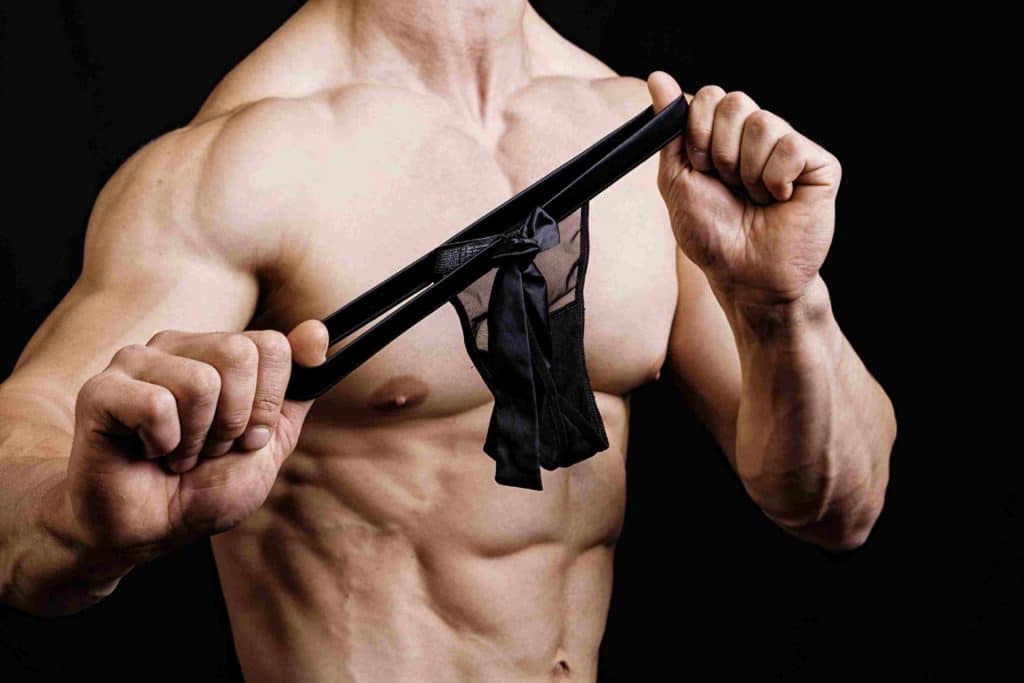 Like I have mentioned before, it is easy to get lost in the web of so many options and even easier to choose something that isn't right for you. Here are a couple of things to bear in mind when you're shopping.
Are you looking for something comfortable because you're tired of men's underwear? Are you looking for something with more of a sexy feel? What kind of fabric do you feel is best for you? Are there materials your skin is sensitive to? Things like these and are more are questions you should ask yourself before making any decision. Knowing the reason why you're shopping and having a goal in mind helps you to focus and eliminate other options that may not be right for you.
How much do you have to spend?
No matter what you're shopping for; groceries, clothing, shoes, and yes, even underwear, your budget is always a big factor in your shopping. Keep in the mind the amount you are willing to part with for this. If you're shopping online, you can apply filters that bring to you results that are within your price range, we can't always trust ourselves to stay within budget so applying filters take the decision out of your hands.
---
Frequently asked questions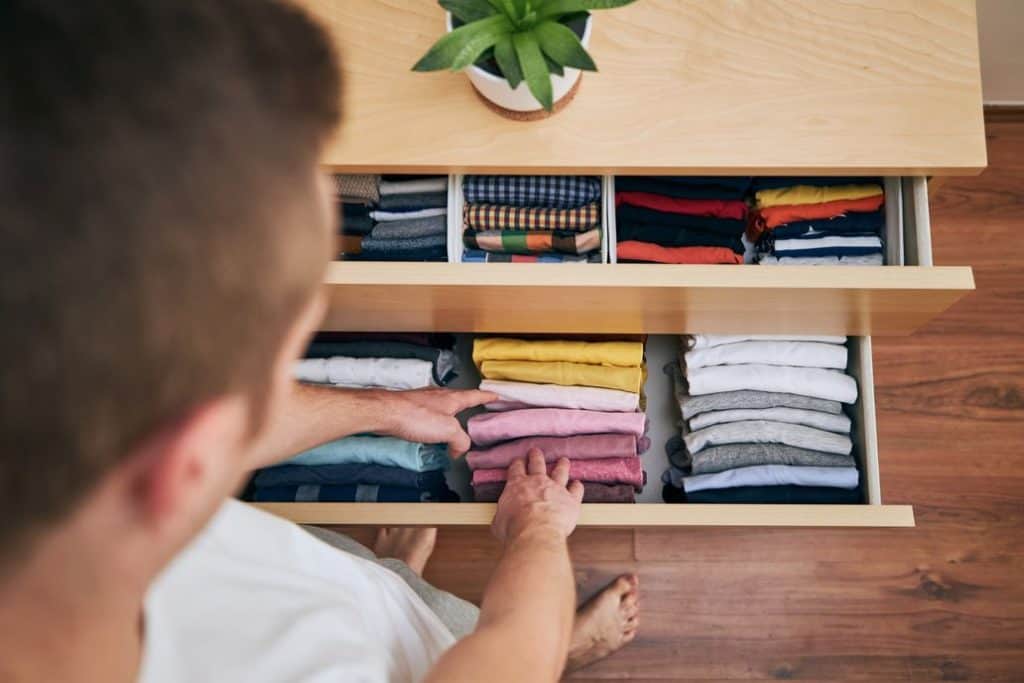 How do I know what fits me?
First things first, make sure you have your measurements, do not guess or assume. Have the measurements in handy so you pick a size that fits. You know best what style you want and what you will be most comfortable in.
Is it wrong to wear women's panties?
The answer to do that is a big no, if you feel comfortable in them, then why not?  Wearing underwear even goes beyond just comfort; it is you being sincere with yourself about what you want despite what society might think about it. To others, it is just being confident enough to deviate from the norm and try new things. Regardless, there are no laws that prohibit you from wearing women's panties so go ahead!
COMPARISON TABLE of Best 7 Women's Panties for Men
| | | | | | |
| --- | --- | --- | --- | --- | --- |
| MODEL | FABRIC | STYLE | SIZE RANGE | COVERAGE |   |
| Vanity Fair Women's Illumination Brief Panties | Nylon/Spandex | Mid-rise Panty briefs with enclosed elastic-band | Size 6-12 | Full coverage |   |
| Bali Women's Stretch Brief Panties | Cotton/ Spandex | High-rise panty briefs  with dyed to match elastic waistband | Size 6-10 | Full rear coverage |   |
| Carole Brand's Women's Classic Nylon Panties Full-cut Briefs | Nylon | High-rise Panty briefs with elastic closure | Size 6-13 | Full coverage |   |
| Bali Women's Skimp Skamp Brief Panties | Nylon/ Spandex | High rise Panty briefs with center back seam an elastic enclosure at the waist | Size 5-11 | Full rear and front coverage |   |
| Olga Women's Without a Stitch 3 Pack Tailored Brief Panties | Polyester/ spandex | High rise panty briefs with no elastic closure | Size 7-10 | Full-seat coverage |   |
| Jockey Women's No Panty Line Promise Tactel Hip Brief | Tactel Nylon/ Lycra Spandex | Mid rise panty briefs with no panty lines | Size 5- 10 | Full coverage |   |
| OUENZ Women's Cotton Underwear, Breathable Solid Comfortable High Waist Soft Briefs Panties | Cotton/ Spandex | High rise panty briefs with a two inch waist band | Small – 5X Large | Full Coverage |   |