What Is the Best C-Ring Swimwear and Underwear? (The Most Important Factors)
Our Editors independently test and rate the best products. When you buy through links on our site, we may earn an affiliate commission,at no cost to you.
You can refer to C-ring swimwear as men's enhancing swimwear because what C-ring underwear does is provides a discernible lift to your manhood. While also keeping your parts together down below.
Just like C-ring underwear that's designed with a simple string and built-in pouch, C-ring swimwear is also well-equipped as such to enhance and lift. It consists of a circular ring-shaped structure. This performs the job of enhancing the front profile of your crotch. Thus, creating a desirable bigger bulge down there.
So in this post, I'm going to discuss all you need to know about C-ring swimwear and underwear.
All About C-Ring Underwear and Swimwear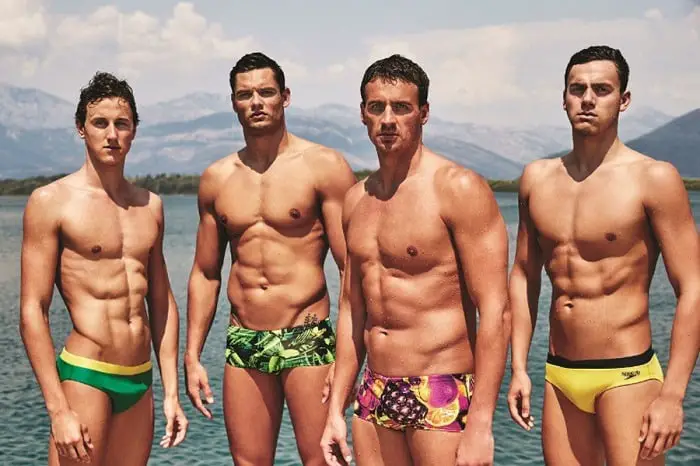 Men's underwear styles are not the same as they used to be before. There are plenty of different designs coming up. Some of them are good for nothing. While others are increasingly becoming more and more popular. Simply because of the exceptional support, comfort, and lift they deliver.
But it's not uncommon for most men to own almost every style of undies. Just so that they know what each design fits and feels like. The same applies to men's swimwear. Especially if the goal is to create a visible protruded-bulge effect down there.
That said, C-ring or cock ring swimwear and underwear are specifically engineered for trapping extra blood in the penis. So here's the breakdown that explains why C-ring swimsuits and undies for men are a sought-after commodity. Despite not falling into the category of regular i.e. the most commonly chosen swimwear and underwear.
Aim of C-Ring Swimwear and Underwear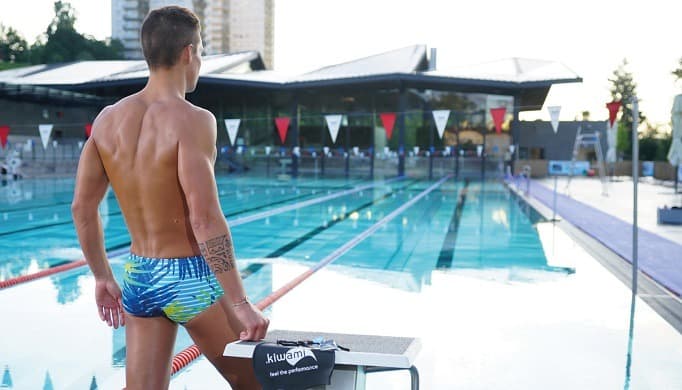 Have you ever worn or come across men's jockstrap-style underwear? These are crafted for providing tons of protection in the form of support down there. Just like that, cock ring underwear is also specially designed for a purpose.
So what is the purpose of C-ring undies and swimsuits for men? The first is that these C-rings enhance the appearance of your bulge. You can refer to it as ball lifter swimwear.
Then comes the part where I tell you that cock rings are often worn by men to prolong their erection. And that's only logical since the rings trap extra blood in your penis. Therefore, paving the way for constant pleasure.
Use of C-Ring Swimwear and Underwear
Exotic swimwear and underwear of this kind are the most useful for trapping blood in your penis. So you can maintain a stronger erection for a longer time.
Also, needless to say, the C-ring design creates a bigger bulge in your pants. In fact, it's often referred to as revealing men's swimwear. Simply because the protruded bulge is visible and garners attention.
Aspects of C-Ring Swimwear and Underwear
As you already know, the cock ring is a circular-shaped thing tight enough for curbing blood flow. And it's most commonly a part of not just swimwear. But also various underwear styles for men. Such as boxer brief underwear, thong underwear, bikini underwear, and more.
And if you want to choose a swimwear or underwear built with this C-ring, then you have to prioritize comfort. In the form of breathable, soft fabrics that don't bother your meat and potatoes. Go for fabrics like nylon, polyester, cotton, bamboo, and spandex.
Who Is C-Ring Underwear and Swimwear Not Good For?
Do not think of wearing cock rings if you have skin allergies, heart issues, or diabetes. And if you still wish to try them, then why not limit the time? Meaning wears this kind of underwear or swimwear for just 30 minutes or so.
Not every penis likes to feel contracted for such a long time. So it's only natural for pain, discomfort, etc. to occur as a result of wearing cock ring swimwear and underwear for too long. But the good news here is that C-ring undies and swimsuits are designed for daily wear. Unlike just the cock rings on their own.
Benefits of C-Ring Swimwear and Underwear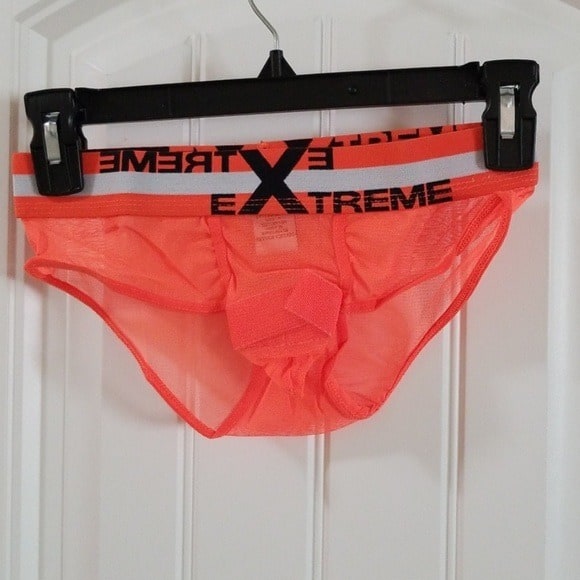 Cock ring undies and swimsuits build up your confidence levels. After all, the design pushes the boundaries of your stamina. So you can perform better. And once you get used to wearing cock rings, it's bound to increase your stamina during foreplay as well.
No doubt, underwear and swimwear structured with C-rings create a more visible, bigger bulge in your pants. Your "manhood" looks enhanced. Thus, your whole personality and profile appear to be different. Hands down, it adds sex appeal to your image.
What's the Suggestion?
Nobody tells you this but it's important to clean your private area before you wear underwear or swimwear built with a cock ring. But why is that? By cleaning, I mean shaving your pubic hair. Because it's likely that the ring might get entangled in your pubic hair if you don't shave or trim it. And that sounds like a very painful and uncomfortable experience.
There's absolutely nothing wrong or unhealthy about C-ring swimsuits and undies. As long as you're not wearing a cock ring for too long. And if daily wear is a priority, then choose underwear styles that are suitable for everyday use. The same goes for swimwear with a built-in cock ring.
Just keep some precautions in mind nevertheless. Since cock-rings restrict blood flow, it's best to avoid wearing them for more than 30 minutes. Once you grow accustomed to the fit and feel, then you can consider keeping them on for a longer time.
Also, take into account the fabric of the swimwear or underwear. You have options like polyester, nylon, cotton, etc. paired with spandex of course. So make sure the materials you select feel comfortable and soft against your skin and genitals. That's very important.
And lastly, choose a style that doesn't focus too much on the frontal lift and bulge. Front enhancement might seem like a necessary goal to achieve for some. But it shouldn't come at the cost of no support and comfort. The experience shouldn't feel unbearable down there. Because if it does, then you're only inviting potential erectile dysfunction.
Conclusion
So now you know all there is to understand about cock ring undies and swimsuits for men. You can wear them to enhance the appearance of your bulge. Cock rings are built into all kinds of underwear styles these days. So you get to choose boxer briefs, bikinis, jockstraps, thongs, etc.
These C-rings are also built into swimwear. They're a part of the pouch design of the swimsuit. So you can show off your bulge even when chilling at the pool. If that's what you really wish to do!
SEE MORE: