How to Fix Saggy Swimsuit Bottoms? (Top 5 Most Useful Solutions)
Our Editors independently test and rate the best products. When you buy through links on our site, we may earn an affiliate commission,at no cost to you.
Let's just forget about the diaper-like appearance of a saggy swimsuit. Maybe you're not as concerned about how it looks as you are about how it feels. And a saggy-bottomed swimsuit feels nothing but uncomfortable. In fact, it also makes you feel more self-conscious about your body. That said, here's how to fix saggy swimsuit bottoms.
When chilling or lounging by the pool, your priority should be to unwind, relax, and have a good time. Rather than worry about the fit of your bathing suit. Or the bottom of the swimsuit hanging from your buttocks. If you can relate, then it's time to remedy the problem.
How to Fix Saggy Swimsuit Bottoms – 5 Most Effective Solutions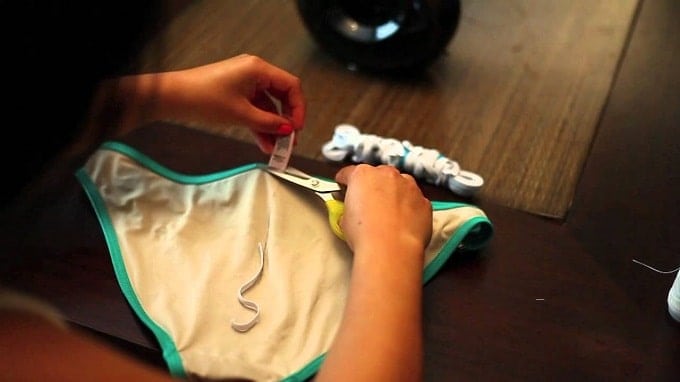 1. Elastic Band
With the help of an elastic band, you can learn how to fix swimsuit bottoms that are too big. Allow me to elaborate.
Create along the waistband of your swimsuit bottoms a lining for inserting the elastic band. In order to create a snug fit, cut this band shorter by a few inches than your actual waistline. But keep in mind that the band shouldn't be very tight. Otherwise, you're bound to invite discomfort or transparency.
AMORNING Hydroponic-Garden...
INCLUDES GROWER PODS KIT - 15 Grow...
GROW DOME - Mini-greenhouses help with...
BLACK SPONGE - Made of Natural Biology...
2. Attach Matching Straps
How to fix a loose bathing suit bottom? You can do so by using two matching straps. Attach them on either side of your bikini bottoms. Thus, transforming your bottoms into a snug-fitting tie-up bikini style that stays put.
If you ask me, it's a very stylish solution to the problem of how to fix saggy swimsuit bottoms.
3. Resize or Scrunch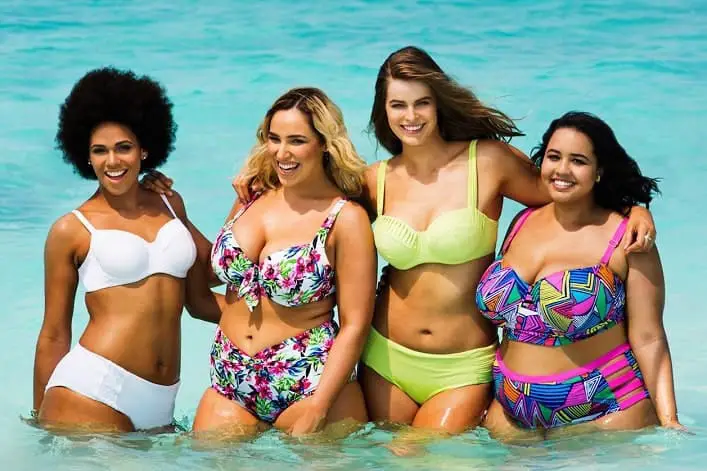 By resizing, I mean cutting up the bottoms only to sew the different pieces of the bikini back together. But for this, your tailoring skills should be at least average in order to get the job done properly. Otherwise, you'll just end up discarding your swimsuit bottoms altogether.
That's why it's important to take measurements twice before cutting. This includes measuring yourself accurately. Along with leaving a few inches for expansion. So you don't feel suffocated on hot, sunny days.
Another safer alternative is to scrunch it up. Meaning creates a ruffle design vertically. If you want to know how to make a swimsuit smaller, then this is it.
4. Attach Drawstrings to the Waist
As in the case of adding an elastic band, creating the lining space along the waistband is necessary. Once that is in place, attach drawstrings. So now you can tie your bottoms of your swimwear in place.
For easier adjustments, add to the drawstring end a safety pin. This particular solution works best in the case of fixing saggy swimming shorts.
5. Fold Over and Stitch the Waistband
This is the easiest remedy on the list. No doubt, it's a part of almost every article discussing bikini bottom hacks. Just fold the waistband inward and sew it in. Don't stitch too tight. Keep this in mind if you want to prevent the stitches from coming apart accidentally.
Sewing in the waistband is actually a brilliant idea. In that, it's very useful in case you happen to gain a few kilos in the future.
7 Style TIPS To Feel CONFIDENT In A BIKINI (From A Curvy Girl) | Cupshe(Youtube)↓
Now it's time to get to know a little more about how to choose and wear swimsuits…
Most Common Swimsuit Mistakes Women Make
Buying One Swimsuit for All Purposes
By purposes, I mean the different water or water-related activities we indulge in. Such as surfing, swimming, sunbathing, etc. You shouldn't buy the same style of swimsuit for all of these activities.
Here's an example. For undertakings like diving, swimming, paddle boarding, and the like, swimwear that's likely to untie or come off is a NO-NO. This kind of activity requires sporty-style swimsuits. These, no doubt, are more well-equipped to keep you secure and supported during athletic movements.
No matter how cute your bathing suit looks, if it's old and worn out, then it's no good. The thing about swimwear is that it consists of elastic, which stretches out eventually. Multiple wear and washes do that to swimsuits.
So if you're favorite bikini bottoms have been subjected to this kind of wear and wash. Then it's time to bid adieu to them. Otherwise, you're only making your butt look saggy.
Buying Too Big Swimsuit Bottoms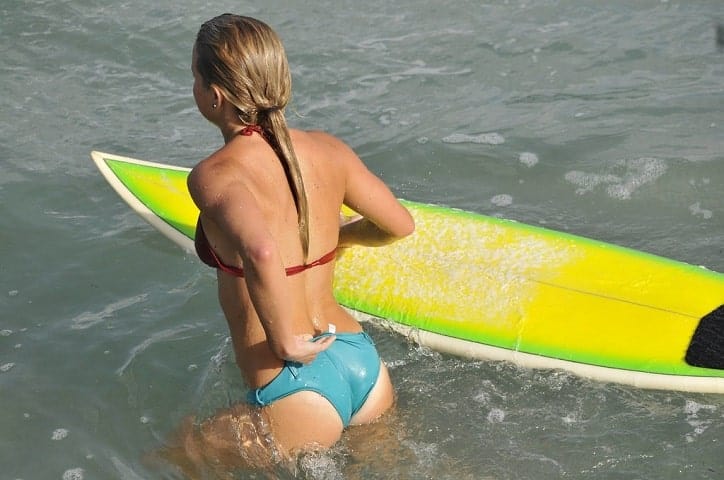 Speaking of preventing a saggy butt appearance, avoid wearing too big bottoms. Many women select a size larger in order to avoid the possibility of bulging. And if you're one of them, then please note. That by doing so, you're welcoming some form of sagging in the buttocks area of the swimsuit. Especially when coming out of the pool.
In fact, this can even cause your bottoms to come off during diving.
Also, don't forget that swimsuits are elastic. So they stretch with time. That means if your bottoms are too big. Then the chances are the fit is going to get even bigger and more stretched out over time. In that case, you now know how to fix saggy swimsuit bottoms.
Lack of Support In the Tops
If you're well-endowed in the bust region, then this tip is directed at you.
Swimsuits, no matter how cute, are no good if they lack support. By support, I mean wider straps and bands that keep your bosoms comfortable and held in and up.
Undermining the Style of Bikinis
Agreed that bikini swimsuits don't look good or flattering on every woman. But who cares about how it looks as long as you want to wear a two-piece!
And if you're so self-conscious, then maybe you can buy a high-waist bikini style. These certainly look more flattering. Plus, they have a very retro-looking visual appeal.
Undermining the Style of One-Piece Swimsuits
To be honest, not all one-piece swimsuits look shabby or outdated. There are plenty of sportswear brands that manufacturer sporty, trendy, pretty, and even comfortable styles of one-piece swimwear these days.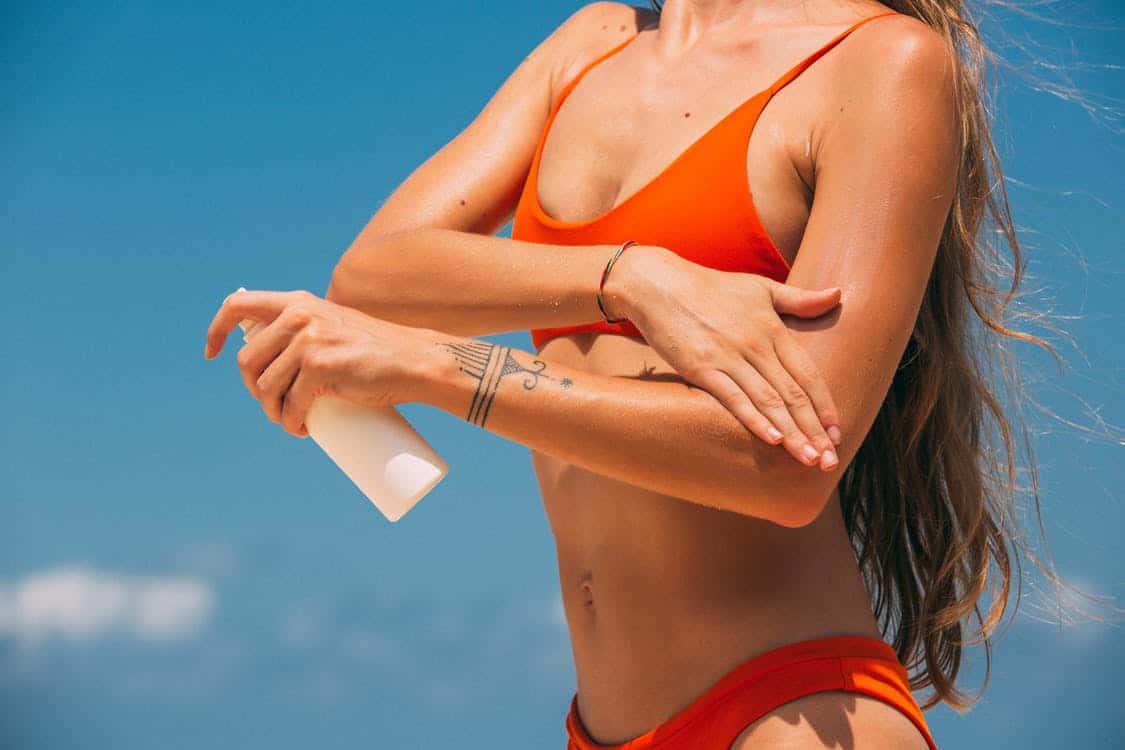 Swimwear, at least most of the fun, stylish ones, are all about cutouts and straps. And you're definitely missing out on the joy of donning a swimsuit if you're too worried about tan lines. So why not remedy the situation? Simply by carrying an umbrella with you to the beach or pool.
Another very effective solution comes in the form of sunscreen lotion. With a higher SPF rating. Apply and re-apply your sunscreen formula every 60-80 minutes to keep those tan lines away.
Buying One-Size Bikini Sets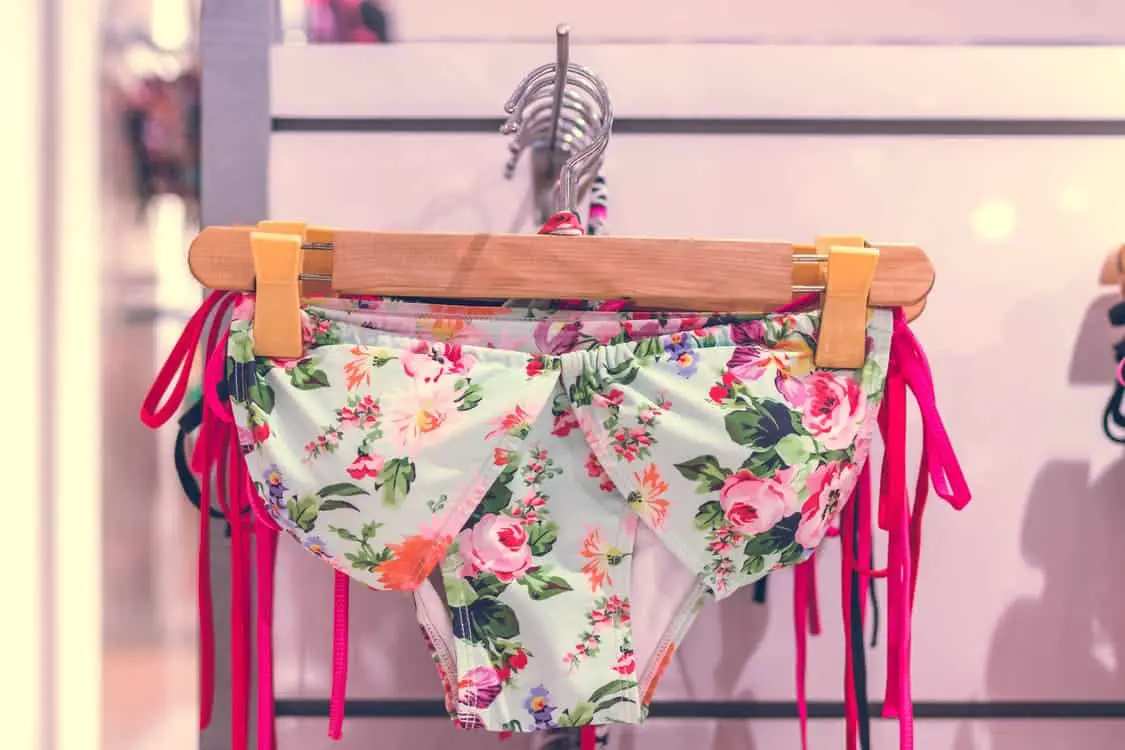 By far, this is the most common mistake women make when choosing swimwear. Especially two-piece swimsuits. Who says that your bottom and top sizes are the same? There are all types of body shapes; pear, apple, hourglass, inverted triangle, etc. So maybe you have fuller hips with a narrower torso. Or vice versa.
In that context, it only makes sense to mix and match different styles and brands. Try different colors and patterns as well if you like. There's no hard and fast rule that you have to purchase a matching two-piece set.
Conclusion
Be it swimsuit season or not, saggy swimsuit bottoms are always a bad idea. Now I know that comfort is key but who says that a proper fit cannot be comfortable too!
So in case your bottoms look like you've put on a diaper, worry not. Because you can easily remedy the situation without actually having to buy a new piece altogether.
Read More: