How to Make Your Bulge Look Bigger? (The Most Effective Tips)
Our Editors independently test and rate the best products. When you buy through links on our site, we may earn an affiliate commission,at no cost to you.
How to make your bulge look bigger? But first, why make your man package look bigger? Many men around the world want to know how to enhance the size of their bulge. Even though, for the majority of women out there, the size of penis doesn't really matter. Yet, men are trying to find different ways to attract more attention to their package by enhancing its size.
Now I'm not going to deny that sometimes that bulge does indeed garner the turning of a woman's head. And this kind of attention from the opposite sex certainly boosts self-esteem and self-confidence.
Speaking of which, let's find out everything there is to know about this commonly searched topic on the internet.
Why Do Men Want to Know How to Make Your Bulge Look Bigger?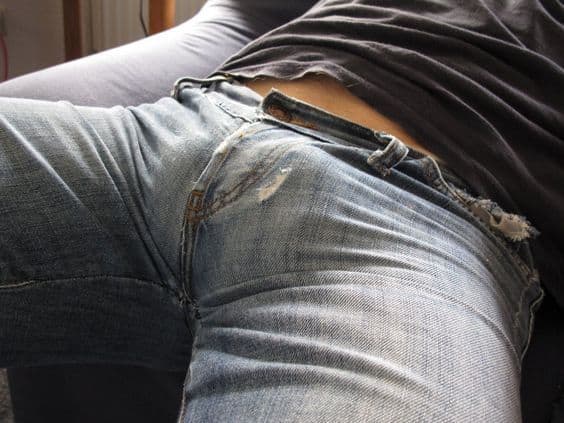 Here's why so many male species are on the lookout for temporary solutions to increase the shape and size of their goods down below…
There are many men on dating apps like Tinder who, in order to attract more female attention, want to noticeably boost the size of their package. So they can meet more women.
Then some men simply wish to improve their self-esteem by creating an image of a bigger junk. After all, more attention does indeed increase faith in oneself.
Having the appearance of a bigger package can give men the mental ability to satisfy a woman better.
And lastly, having a larger size down there enhances confidence.
How to Make Your Bulge Look Bigger – Penis Packing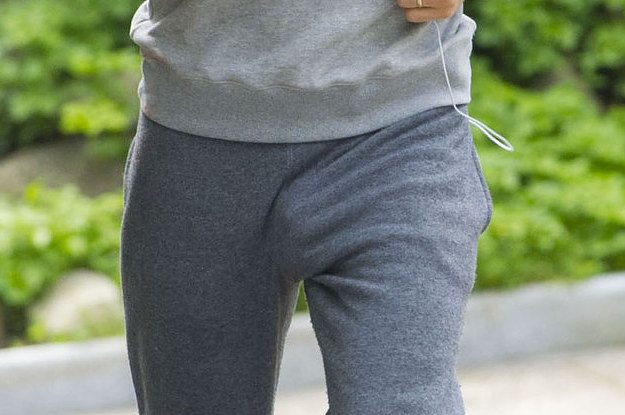 It's called penis packing. And it consists of making your man organs appear more prominent or larger in size. In short, creating an awe-inspiring bulge.
More often than not, penis packing involves stuffing your underwear with extra material. It's a very traditional approach for boosting confidence in men.
But before you go about penis packing, why not take a few factors into account…
Are you okay with feeling uncomfortable? Because when you add extra packaging. You might end up feeling crowded in your undies. The crotch area is already highly prone to sweating and feeling hot and sticky. So, at such times, stuffing is only going to worsen the condition.
Does the bulge really matter to you? Did you know that women, for the most part, do not care about the size of the penis? They find more attractive the way you control and use that particular member.
What do you plan on doing once your underwear comes off? If you're just falsely advocating the size of your junk for more sex appeal. Then you're simply just covering up the truth for the time being. The truth that's inevitably going to reveal itself once you take off your clothes in front of the woman.
How to Make Your Bulge Look Bigger?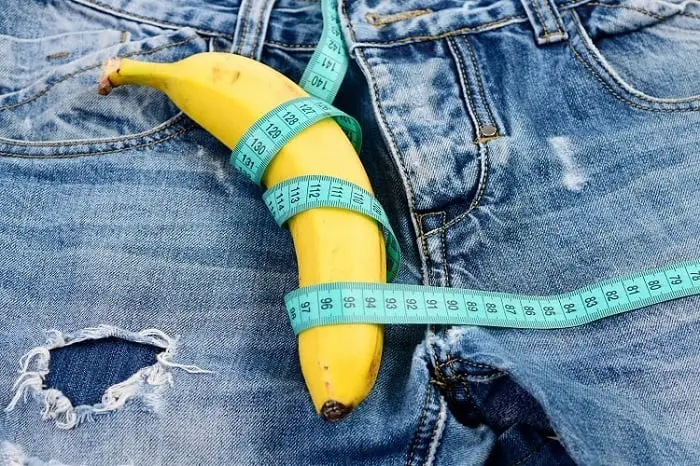 So how to make the package look bigger in jeans, it's time to find out!
1. Wear Loose-Fit Jeans
How to make my bulge more noticeable in jeans? The answer is simple; avoid wearing tighter pants. Because of the tighter the fit, the more the shape of your goods on display. Instead, go for loose-fit jeans. Or a pair that's not very tight-fitting. Wear thin, light, loose-fit jeans if you want your junk to bulge. And this happens even if your penis size is average.
What about skinny jeans? These are also great for creating a bulge. However, skinny jeans are not every man's cup of tea.
2. Pack It Up
Many men resort to penis packing just to enhance the size and shape of their man parts. And here's how they go about it…
You can stow away your penis to one side and your testicles to another. So the bulge looks more prominent, fuller, and larger.
You also have the option of rolling down the boxers. Meaning nestling them below the testicles. Therefore, pushing these out further.
Penis packing also consists of rearranging your bulge consistently every time the shape goes away.
3. Put On A Cock Ring
Even though a short-term solution, cock rings are very popular among men who want to boost penis size. What the thing does is trap blood flow in the penis. So it appears to be larger.
However, please note that using a cock ring long-term causes damage to your blood vessels functioning in the penis. And with that comes the problem of erectile dysfunction.
4. Wear A Suspensory
As the term suggests, a suspensory suspends or holds your testicles up. One very fitting example of a suspensory is a pair of jockstrap underwear. If the jockstrap design is good and the brand renowned, then putting it on isn't a tedious task. At the same time, it can make a huge difference in terms of visual appeal.
How to Make Your Bulge Look Bigger – Best Underwear to Enhance the Bulge
There's no denying that there are plenty of underwear brands that have made millions of profits simply by targeting your insecurities. After all, there is an abundant population of men out there that feel the need to make their package look bigger.
So if you wish to jump on the bandwagon yourself. Then you should consider the style of underwear you choose to put on daily. Because not every man is going to feel comfortable in a jockstrap or cock ring all day long. It's highly impossible, and not healthy even.
That said, here are the different styles of comfortable undies you can select for making your bulge look bigger…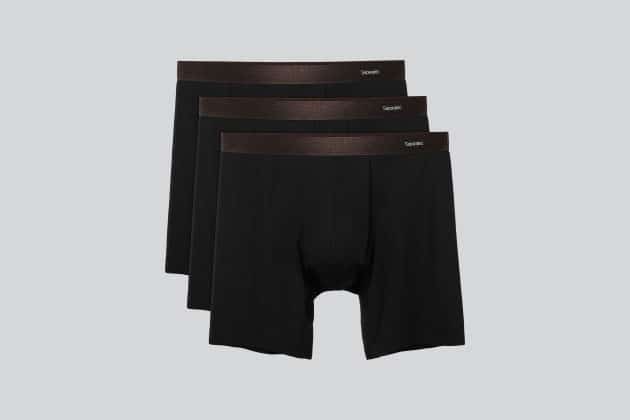 Boxer briefs, by far, are the most comfortable and supportive underwear for men. But if you want them to boost the size and shape of your goods. Then they better be built with a separate or dual pouch. One for your testicles and the other for your penis. So the bulge is more contained toward your groin region.
These types of undies do an excellent job of lifting and pushing forward your man parts.
The Best

Pouch Boxer Briefs:

DAVID ARCHY Men's Underwear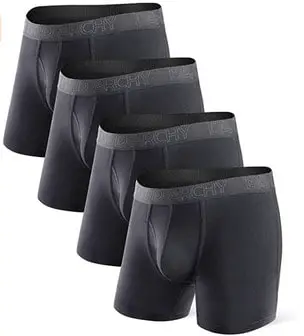 This boxer brief is amazing.
David Archie is the most incredible comfort, you can't wear normal boxer briefs anymore.
We highly recommend this long leg bamboo more than the modal.
The bamboo rayon is super soft and cool, breathable, and moisture-wicking, like silk. So comfy It basically feels like you are not wearing anything
It not only help your boys breathe but also supportive at the same time.
3D Ultra U-Pouch provides adequate room for your package without extrusion or constraint. One-Piece Clean Cut without any embarrassing adjustment
The best thing about this is that it is designed in such a way that your package is contained yet the size is highlighted, which make your package look great
David Archie helps make you confident and sexy wearing the pouch boxer briefs.
With a supportive "pouch."

Light, smooth, comfy, nice feel
Our Take:
The pouch of DAVID ARCHY Men's Underwear is so redeeming. Absolutely the most comfortable underwear, and excellent crotch space, even better than the most expensive competitors. But You have to size up.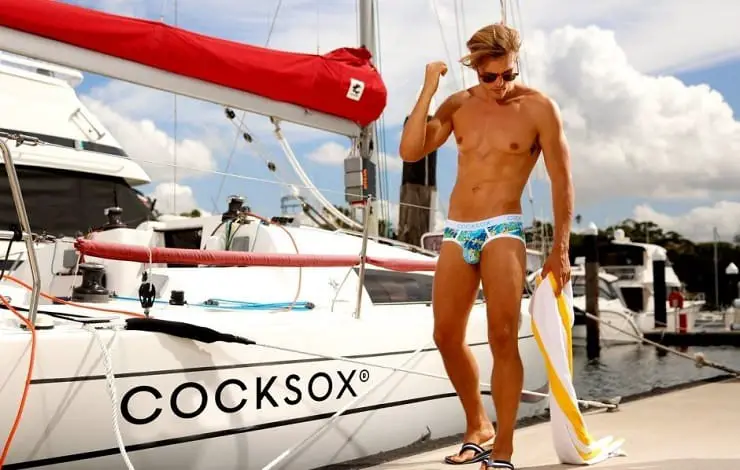 If you prefer briefs over boxer briefs, that's okay too. As long as the tighty-whities also feature a pouch design. One that gathers your package, no matter its size. And holds it forward.
The EndNote
Please note that these bulge-enhancing tips can backfire. Meaning, on the outside, it may seem like you're well-endowed. But when you strip naked, then the truth reveals itself.
Nevertheless, there's no harm in boosting your self-esteem and self-confidence this way. After all, bulge-enhancing underwear is much like the male version of push-up or padded bras for women.
The point I'm trying to make here is that you should work toward feeling comfortable and confident irrespective of the size of your penis. And, lucky for you, most women don't even care about how big your package is.
SEE MORE: