What Is the Best Shapewear for Bodycon Dresses? (How to Choose Based On Body Type)
Our Editors independently test and rate the best products. When you buy through links on our site, we may earn an affiliate commission,at no cost to you.
If this is your first time buying shapewear, you've come to the right place. This article covers everything you need to know about the best shapewear for bodycon dresses.
What to look for and what to avoid? And how not all shapewear look and feel the same?
For a sophisticated outfit, you need stylish and supportive shapewear. Just any shapewear won't do. There's one you can wear for tucking your tummy in naturally. There's another you can wear for emphasizing your bust or buttocks. The list goes on.
This brings me to the first, and most important, part of the guide. And that is comparing the best shapewear for bodycon dresses. I have all the different types of shapewear for you. Bodysuits, briefers, shorts, and under-bust shapewear.
So sit back and take your pick!
Best Shapewear for Bodycon Dresses – Table Comparison and Top 10 Reviews
#1 Nebility Women Latex Waist Trainer Full Body Shapewear –

Top Pick
The Nebility Latex Waist Trainer is everything you've expected in shapewear. And then some more. It focuses on the upper, mid, and lower sections. It has an open bust design, meant to lift and support the entire upper body.
It's made of latex, cotton, and spandex. So it's breathable, tight, and supportive. You can wear this waist trainer during your workouts. But it's also an excellent choice for parties and work. It has a panty attached to the crotch which you will love.
The boning structure of this bodysuit is tight. But it's not hard to put on and walk around in. The fabric does get loose after a while. So you won't feel the heat for a very long time.
The openings near the thighs don't chafe the skin. Nor does it allow your legs to rub together next to the gusset. And even if it does, the spandex and cotton blend makes it smooth and non-chafing.
This is a snug-fitting shapewear choice for most women. It's not back-breaking nor is it the kind that forces you to breathe shallow breaths. It's supportive, shaping, and slimming.
Pros
Adjustable shoulder straps.
Anti-droop bust support.
Great for slimming and trimming the waist.
Cons
The crotch area lacks proper support.
#2

Bali Women's Ultra Light Body Briefer Fajas Shapewear DF6552

–

Best supportive bodysuit shapewear for hot weather
The Bali Shapewear is a smooth and comfortable choice. You can wear it in any season. I know how hot it can get to wear shapewear in the summer. But this particular shapewear allows perfect breathability.
The fabric is light and soft against the skin. It regulates body temperature just by the way it fits. You'll notice this soon when you put the body briefer on. The nylon and spandex blend is common and it works. Points were awarded for he 100% cotton crotch lining 。
It's got a smooth cotton lining. And it helps shape the tummy and keeps it flat and smooth to touch. Rest assured. This shapewear doesn't actually reduce tummy fat but it does shape it.
So when you wear bodycon dresses, your belly appears flat and firm from the outside. It even has bust support which is perfect. The foam cups provide shaping. They even appear seamless for tight-fitting dresses.
Pros
Anti-static and cling-proof fabric.
Easy to put on and take off the design.
Secure and non-slip shoulder straps.
100% cotton crotch lining
Adjustable back straps 
it's very breathable, perfect for summer.
Cons
The hooks at the bottom belong at the front of the crotch panel
#3 Nebility Women Butt Lifter Shapewear –

Best butt-lifting shapewear
If you want something seriously effective, go for the Nebility Butt Lifter Shapewear. It looks good and feels even better. It hugs your belly and waist. It keeps your skin from protruding out so there are no bulges. And it smooths the skin so there'll be no wrinkles.
The weight of this butt lifter shapewear is light and comfortable. It has a slight butt-lifting design for extra shaping. The butt lifter also provides better posture and alignment. So it's invisible but it also fixes incorrect posture and back pain.
You can wear this shapewear while working, lounging, and exercising. It's a tummy control shapewear and a waist cincher mixed together. And for bodycon dresses, well, there's nothing better.
It really accentuates your curves which a bodycon dress requires. It adds volume by shaping the waist and buttocks. And it flattens and smooths the tummy for the perfect figure. All this and still no butt rashes because the fabric is soft and breathable to touch.
Pros
Ideal for postpartum recovery also.
The firm fit with comfortable design.
The legs are not too tight.
#4 Bali Women's Shapewear Lace 'N Smooth Body Briefer –

Best lace shapewear
This shapewear is for someone who appreciates good design. The nylon and spandex design delivers a firm and smooth support. The Bali Women's Lace 'N Smooth has everything. It offers a proper fit, great form, and amazing fabric.
Moreover, it even looks good as is. There's no bulky strap, rigid boning structure, or awkward enclosures to look at. The lace design of the shapewear makes you look appealing and sexy.
The lace is of a stretchy material which is good. It has both a slimming and compressing effect. All this does is it adds form to the entire outfit. Even if you happen to show off your body shaper under a dress. The lace design makes it look good.
Another impressive quality of this shapewear is the great price. The hook-and-eye closure at the back is well-hidden by the lace. So from front to back, it looks smooth and eye-catching.
Pros
Seamless and soft bust support.
Easy to wash and maintain.
Breathable and lightweight quality.
Cons
Not to be worn for a long time.
#5 Spanx Power Shorts Shapewear –

Best supportive shorts shapewear
Spanx is a popular shapewear brand. It brings comfort back into the game with its power shorts. The best part about these shapewear shorts is that they are extra supportive. The "power" in Power Shorts refers to the slip-proof texture.
The high-waist style of this shapewear makes everything better. It provides shaping in two ways that normal corset-type shapewear fails to do. The high-waist fit cinches the stomach and waist together.
This gives you a slimming appearance without the tightness. Next, the slip-proof fabric that is so Spanx popular for is also great. It stays firm and smooth against the skin. And the cotton gusset near the crotch feels soft to wear.
The shaping zones that line the inner fabric are impressive. They target the stomach and thighs. The best part is that it comes in a wide range of sizes – for petite and plus sizes too. So you will never fall short of size or style in the Spanx.
Pros
Perfect slimming and compressing effect.
The waistband feels lightweight and firm.
Medium-level firmness for long-term use.
Cons
The leg lining is not seamless.
#6 Bali Women's Cool Comfort Hi-Waist Shapewear –

Best shapewear with waist and thigh control
The Bali Cool Comfort Shapewear is another popular choice. It is an incredible shaper with a high-quality design. It has core, waist, and thigh control. Made primarily of nylon and then spandex, it's durable and effective.
The cotton lining improves breathability. It doesn't pinch or aggravate the skin. Nor does it feel too tight. Rather with the way the fabric is made, it's quite firm and smooth.
I would definitely recommend this shapewear for long-term use. It doesn't show your stomach. Nor does it make your waist or thighs appear out of shape. You'll instantly notice major changes in your body after wearing this.
Unlike former shapewear buying habits, you don't need to buy a size smaller for better shaping. Make sure you buy your exact size and you'll feel better too. It goes all the way to your bust. Flattening and smoothening your muffin top.
The fabric around the crotch is seamless. This means you wouldn't even have to wear underwear. Even if you do, it shows no panty lines.
Pros
Comfortable and breathable fabric.
The legs don't roll or bunch up.
Slimming without feeling too tight.
Cons
The fabric rubs between the legs.
#7 Irisnaya Shapewear Bodysuit –

Best shapewear bodysuit
The structured boning of the Irisnaya Bodysuit is special and effective. The fabric that it's made of is super comfortable and supportive. With proper care, it can last for years.
This shapewear is perfect in versatile ways. You can wear it for waist training, parties, and work. But especially for parties, under a bodycon dress, it's amazing. It gives the body a naturally voluptuous shape.
The nylon and spandex construction holds everything well. It's tight but it's supposed to be. The bodysuit goes around your crotch, sort of like underwear. It has adjustable hooks near the crotch too.
But don't worry. Just like good panties, the crotch has a double-layer fabric protecting you.
From the backside, the buttocks region, the boning structure is slightly curved. This is to emphasize the C-shape of your buttocks. Think of it as a booster of what's already there. This shapewear doesn't add volume so much as it shapes. That is perfect for when you need to wear a bodycon dress.
Pros
Ideal for a slimming hourglass look.
Includes bust, tummy, and waist support.
The bodysuit material is strong.
#8 Yummie Women's Cleo Seamless High Waist Shaping Short –

Best high-waisted shorts shaper
The Yummie Cleo Seamless Shaping Shorts are shapewear for a reason. Not only does it flatten your stomach. But it also boasts of shaping your waist and upper thighs. That is perfect for bodycon dresses because it's the whole package!
Women often wear a tummy shaper and thigh shaper separately. But with this best shapewear for body dresses, you have both. The nylon and elastane fabric pockets and firms up your skin.
So it looks tight, smooth, and shapely from all sides. If you're sick of wearing panties that poke through your dresses. This shapewear you can wear without.
The length of which is long and supportive. It starts from right under your bust all the way down to your upper-mid-thigh. The shapewear has 2 primary zones of shaping. The first is the upper and lower stomach. And the second is waist, buttocks, and thighs.
The lining is seamless with a firm silicon waist. The material itself is blanketed in a soft fabric. So even while wearing the shapewear, you feel more tucked in rather than suffocated.
Pros
Shapes your tummy, hips, and thighs.
Seamless and lightweight fabric.
Silicone, non-slip waistband.
Cons
The legs might roll up a bit.
#9 Maidenform Flexees Women's Hi-Waist Shapewear –

Best underwear briefs shaper
This shapewear for body dresses is a bit different. It's shaping short and high-waisted. This means it goes right above your navel. While also providing abs and waist shaping.
The Maidenform Flexees works like perfect body shorts. It really comes together to reduce folds and bulges on your body. It elongates your posture while smoothing the curves too.
Though this list is for shapewear for bodycon dresses. This shaper is good for everything. It has the most comfortable support of all times. Mainly because the boning structure is breathable, without a girdle.
This shapewear really sets the tone for body-conscious wear. The fact that shapewear can have no metal, no girdle, and still do the trick. Well, that is pretty impressive! And that's precisely what this best shapewear for bodycon dresses does.
It's soft to touch, it targets the tummy and waist to smooth the muffin top. And even though you don't mind your tummy showing a bit. The nylon and elastane with cotton lining make it appear smooth and sexy.
Pros
Perfect for day-long use.
It doesn't slip or roll from the legs.
The cotton lining is breathable and supportive.
Cons
It's not a waist trainer.
#10 Shaperx Tummy Control Shapewear –

Best shapewear for lift and support
The ShaperX is a tummy control shapewear with a slimming effect. It not only emphasizes your natural curves. But it also gives you bust support without slowing down your breath.
It's not suffocating at all. In fact, the non-slip shoulder straps hold the shapewear together. And since it's an open bust design, it's impressively supportive. It cinches your upper and lower abdomen. And it's a good posture alignment shaper too.
The fit, lace accents, and design are all worth considering. The open bust area is extremely supportive of your bosom. Perfect for women who want some lift and support in that region.
It has a double hook design at the back. This only improves the firmness and support of the shaper. Overall, it feels smooth on the stomach. As much as it feels smooth and soft on the back. No skin irritation, no tightness, and no heat.
Pros
The size chart is very helpful.
High-quality and soft material.
It uses hooks and a zipper for support.
Cons
The boning is a little longer than usual.
What to Look for When Buying the Best Shapewear for Bodycon Dresses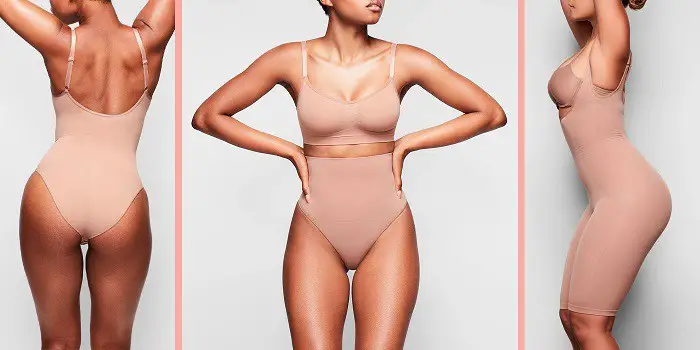 You'll miss out on the benefits of wearing shapewear if you do these things.
Shapewear doesn't have to be such a bad thing. It's the same as wearing a push-up bra to lift and support your bust. You're not adding anything to your body. Nor are you subtracting from it.
All shapewear does is it gives you a voluptuous figure. So you look curvy and sexy under dresses, tops, jeans, skirts, and what-not.
Shapewear has become all the rage for the past few years. And it's growing not only by demand but also by style. So follow these tips to make the most of your shapewear infatuation!
The Ultimate Shapewear Test • Ladylike(YouTube)↓
Buy the Correct Size
Those days of wearing corsets way tighter than your actual size are over. Science suggests wearing shapewear of your exact size. Anything tighter will cause physical problems, stiffness, and soreness.
If you're looking to flatten and smooth your bulges. You can consider buying a firmer fabric such as spandex. Do not think of buying a corset a size or two smaller than yours.
The firmness level of shapewear depends on its material. The tightness level of shapewear depends on its size. So to be able to sit down and walk around without any discomfort, look for a suitable size.
Tight shapewear will only cause breathing problems. And might also cause inner-thigh chafing, even more bulging around the openings and other irritation.
Choose the Level of Constriction
Medium level constriction in shapewear is for smoothing and shaping. Strong or high-level constriction is for a complete hourglass figure.
The former is the best option for most women. It's not too tight, it's breathable, and you can wear it for longer.
The latter option is for those looking for a full-body transformation. This level of shaping is for 2-3 hours of use and not more. If you wear a strong constriction bodysuit for more than 4-6 hours. It may cause shortness of breath, soreness, and dizziness.
Such shapewear has a solid metal boning structure for shaping. They will squeeze your muscles in to compress and shape. So you can imagine how uncomfortable wearing such shapewear for a long time can be.
That's why medium-level constriction is ideal. They have shaping zones around the tummy and waist for proper slimming. The fabric is lightweight enough for you to slide your hand under it. And it won't cause any discomfort after a few hours of wear.
What's Your Body Shape?
Are you still confused about what shapewear to buy? An easy way to decide is by your body shape. Not all the best shapewear for bodycon dresses is going to fit you the same.
So you can pick the perfect style depending upon the shape of your body. You may fall in either one or a combination of these body shapes.
This is when you have a V-shaped figure. You're heavier or fuller above the waistline than below. This means you have narrow hips and slimmer thighs. Your shoulders are slightly broader or wider than the hips. And your bust and tummy area is fuller too.
For an apple-shaped figure, a shaping camisole or underbust shapewear is great. While providing bust lift and support. They will also flatten and shape your love handles.
The openings at the bottom will elongate your waistline. Making you look taller and curvier. This will only enhance the look of your narrow hips and a slimmer waistline.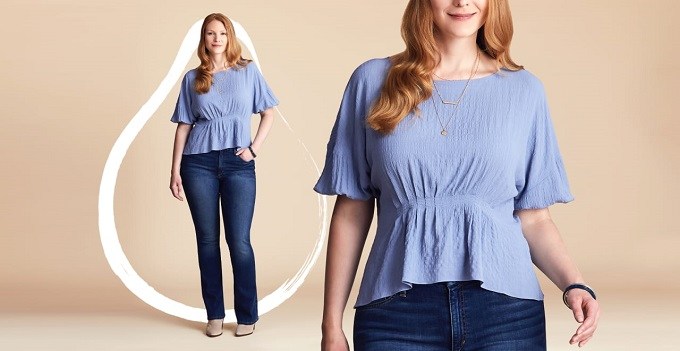 This is a kind of reverse figure of an apple-shaped body type. It's when you have a fuller torso and waistline than the upper body. Narrow shoulders, slimmer under bust, and petite tummy.
A thigh-shaper, for this body shape, is perfect. You can buy an open bust or underbust thigh shaper. So it's high-waist and it shapes your tummy, hips, and thighs.
A thigh-shaper, also known as shorts shapers, will give you the perfect hourglass look. It has a slim and sleek fit. Taking care of any bulges, cellulite, love handles, and back fat.
A ruler-straight figure is also very common. Shapewear that adds volumes to your slight, narrow curves is what an athletic figure needs. A high-rise, butt-lifting shapewear. A bodysuit with a corset-like design and a solid boning structure.
You don't want your body to look extra curvaceous. But you do need something shaping and enhancing. Even butt-enhancing briefs offer voluptuous shaping. They shape and emphasize your tummy and buttocks. So you get the hourglass figure that most shapewear most confidently promises.
FAQ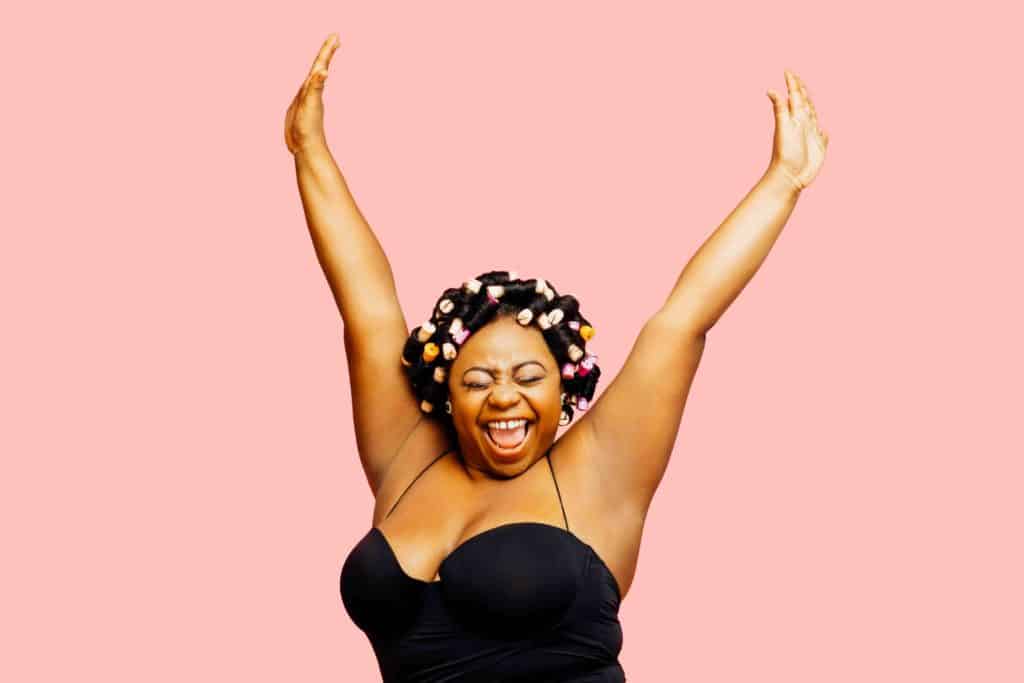 1.Can I wear a bodycon dress if I'm fat?
YES! Of course, you can!
My upper body is more fleshy, bra strangulation marks will be visible when wearing a tight dress, I feel very uncomfortable, so I give up wearing bodycon dresses.
Then I try to wear shapewear, I was shocked by the effect.
I have never thought that the stomach can be so flat. The shapewear perfectly covers up the shortcomings of my body.
Bye-bye, my muffin top.
Final Thoughts
What do you make of this? Shapewear is not something you can wear every day. But whenever you do, you want to do it right. Much like a fancy push-up bra, shapewear can be just as flattering and sexy.
But all this is in vain if the shapewear isn't supportive and comfortable as well. That's why the Nebility Women Latex Full Body Shapewear is a clear winner. There's nothing suffocating about this shapewear. It's one of the best for working on all your problem areas.
It smoothens the tummy, shapes your figure, and boosts your confidence. What more is needed? You can wear your favorite bodycon dress without feeling awkward in your body. Shapewear is great because it promises tummy control without feeling tight.
Best Shapewear for Bodycon Dresses – Table Comparison
| NAME | RATING | MATERIAL | TYPE |
| --- | --- | --- | --- |
| Shaperx Tummy Control Shapewear | #10 | Elastic mesh, lace | Open Bust / Tummy Control Bodysuit |
| Maidenform Flexees Women's Hi-Waist Shapewear | #9 | Nylon, elastane | High-Waist Shorts |
| Yummie Women's Cleo Seamless High Waist Shaping Short | #8 | Nylon, elastane | High-Waist Shorts |
| Irisnaya Shapewear Bodysuit | #7 | Nylon, spandex | Tummy Control Bodysuit |
| Bali Women's Cool Comfort Hi-Waist Shapewear | #6 | Nylon, spandex, cotton | High-Waist Shorts |
| Spanx Power Shorts Shapewear | #5 | Spandex | High-Waist Shorts |
| Bali Women's Shapewear Lace 'N Smooth Body Briefer | #4 | Nylon, spandex, lace | Tummy Control Bodysuit |
| Nebility Women Butt Lifter Shapewear | #3 | Polyester, spandex, cotton | Under Bust / Tummy Control Bodysuit |
| Maidenform Flexees Shapewear Body Briefer | #2 | Nylon, elastane, cotton | Full Bodysuit |
| Nebility Women Latex Waist Trainer Full Body Shapewear | #1 – Top Pick | Latex, spandex, cotton | Open Bust / Tummy Control Bodysuit |